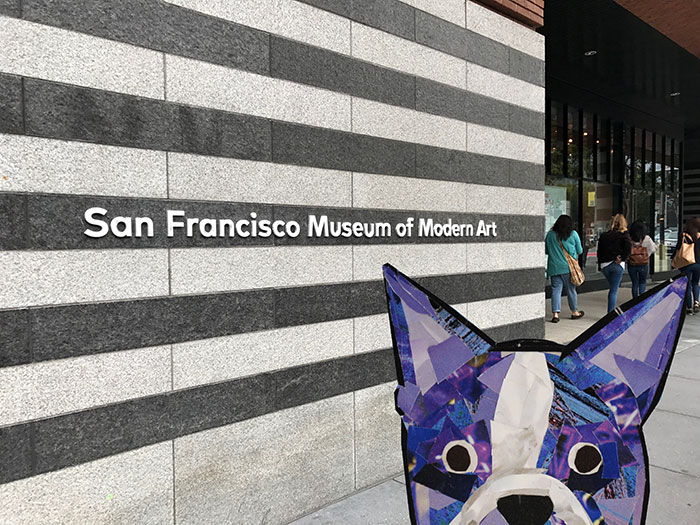 While visiting San Francisco, Bosty decided to check out the San Francisco Museum of Modern Art.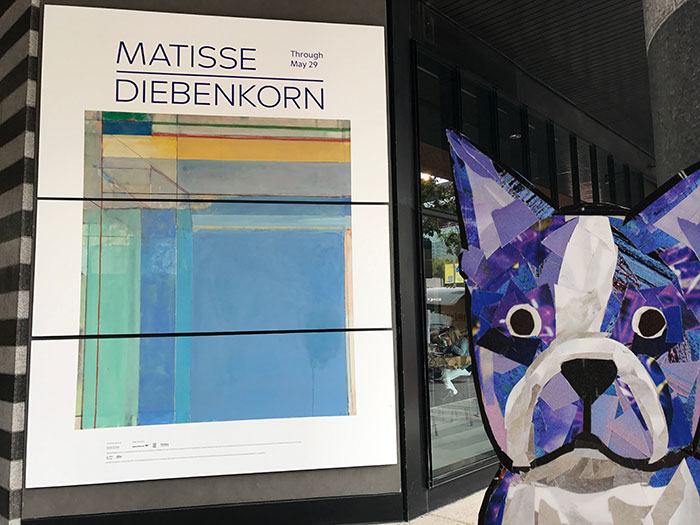 He especially wanted to see the Matisse and Diebenkorn exhibit.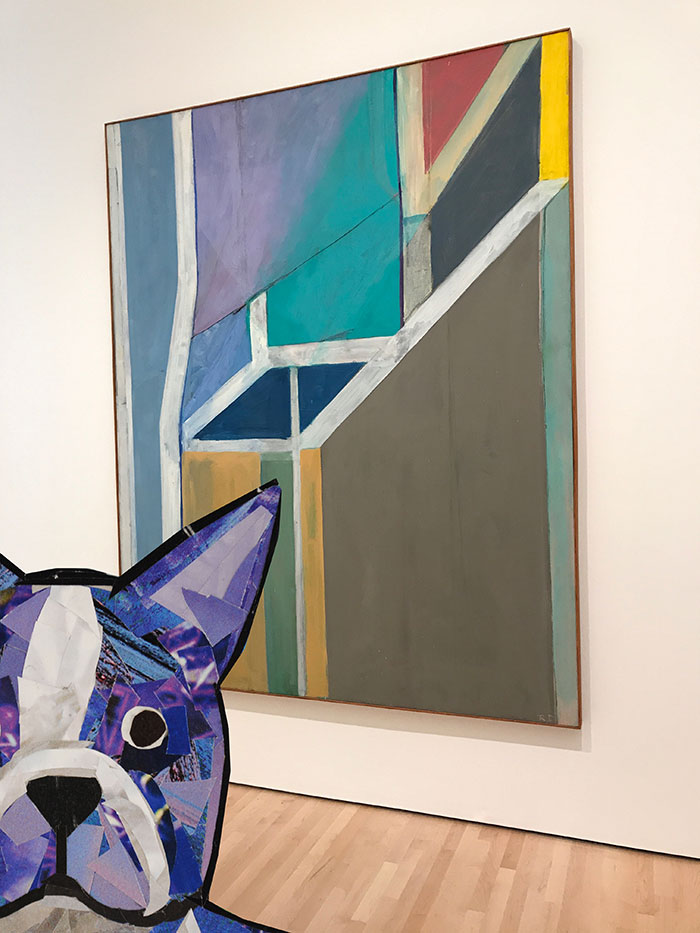 So right after he bought his ticket, he went straight to the Matisse and Diebenkorn show. Wow, just look at those bright, beautiful colors that Diebenkorn used!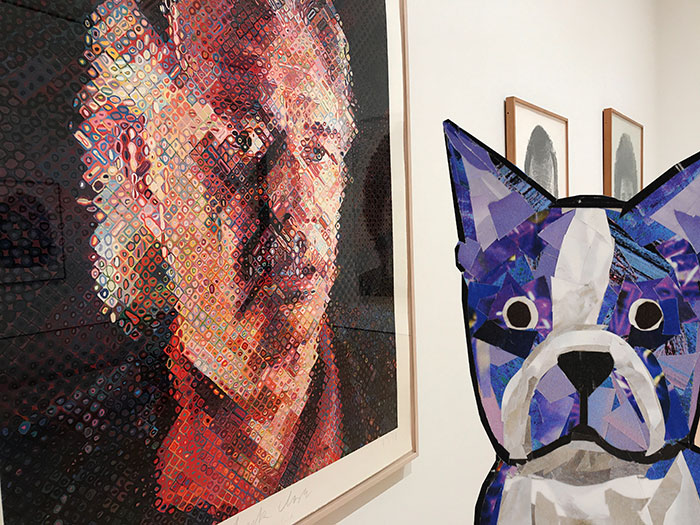 Next, Bosty wandered around the permanent collection for hours. He loved seeing some of Chuck Close's intricate portraits.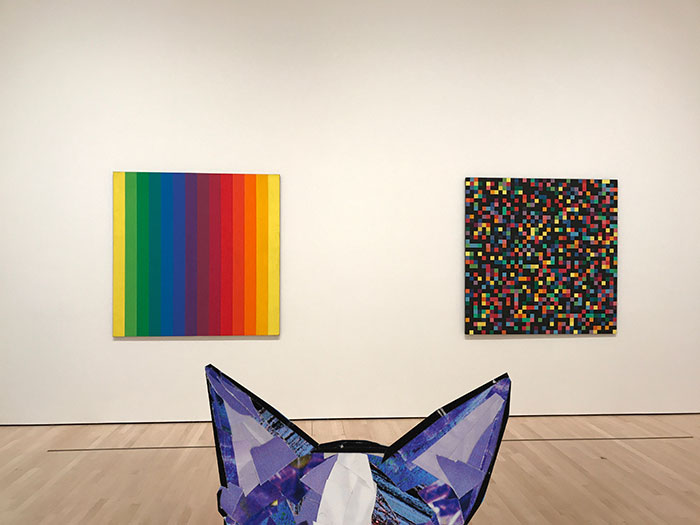 And Ellsworth Kelly's bright, abstract paintings were another favorite, especially the painting that looked like painted pixels.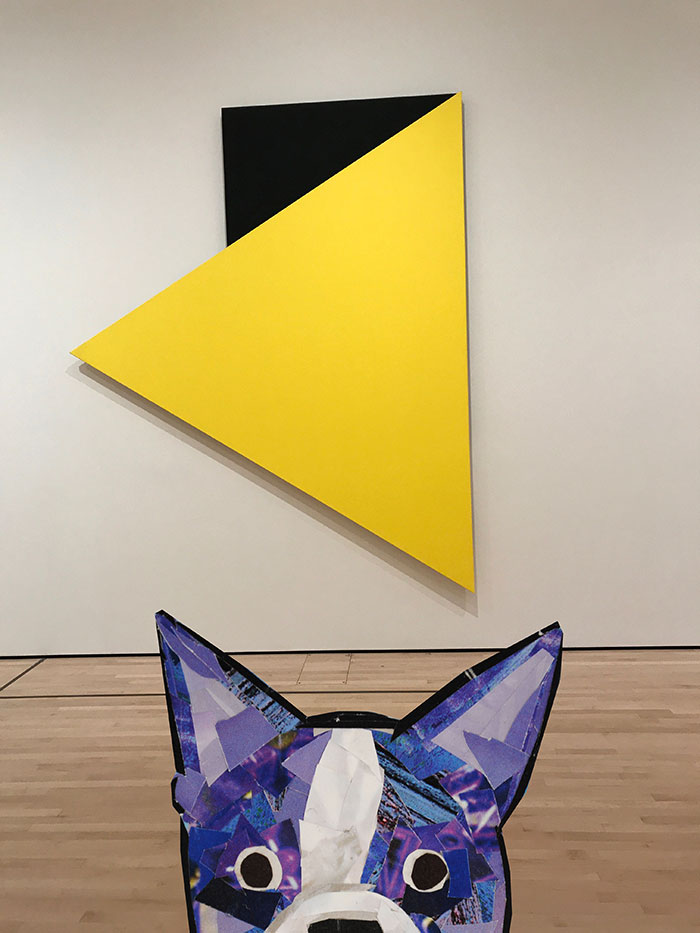 He also liked Ellsworth Kelly's large, abstract paintings on panel.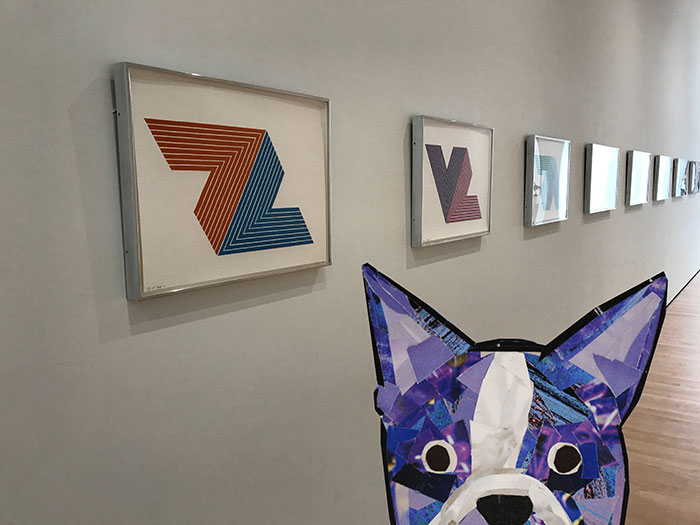 Bosty enjoyed seeing all the geometric minimalist work. He saw several pieces by Frank Stella that he just had to have his picture taken by.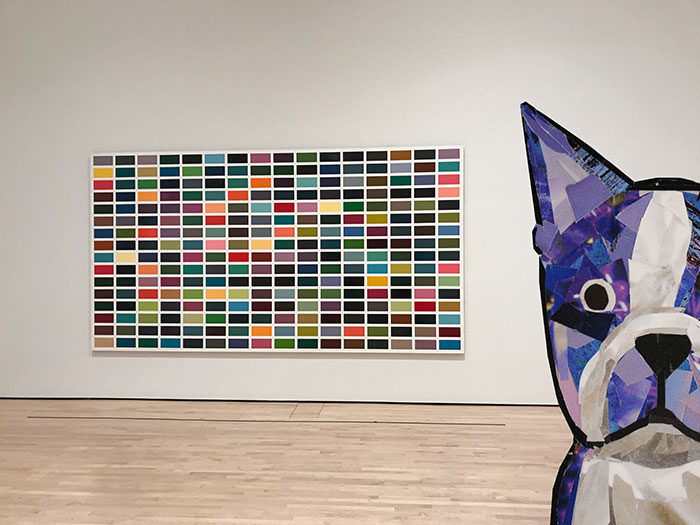 He was also surprised to see that Gerhardt Richter had made some colorful, minimalist paintings.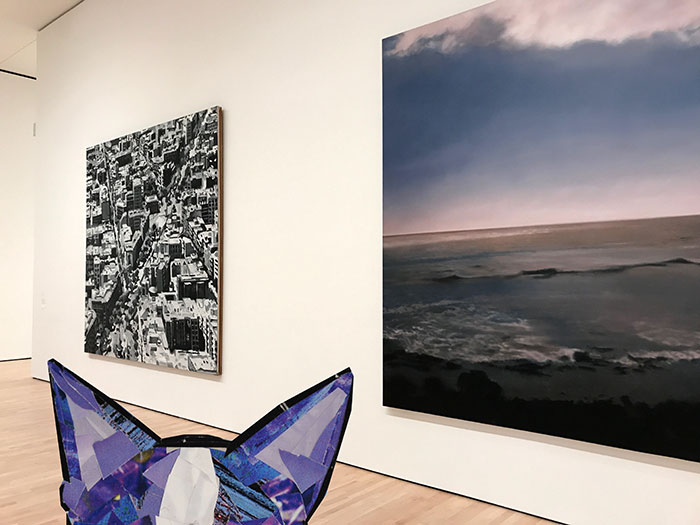 And Bosty liked seeing some of Gerhard Richter's work in his usual style.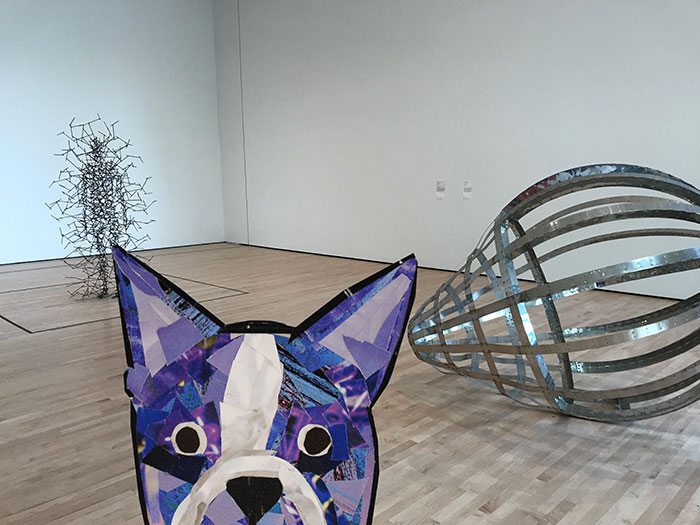 There were some pretty interesting sculptures in the museum too, like Antony Gormley's "Quantum Cloud VIII," which conveyed the body as a swarm of chaotic energy, and Richard Deacon's "For Those Who Have Eyes," which was a bulb shape based on the anatomy of the human eyeball.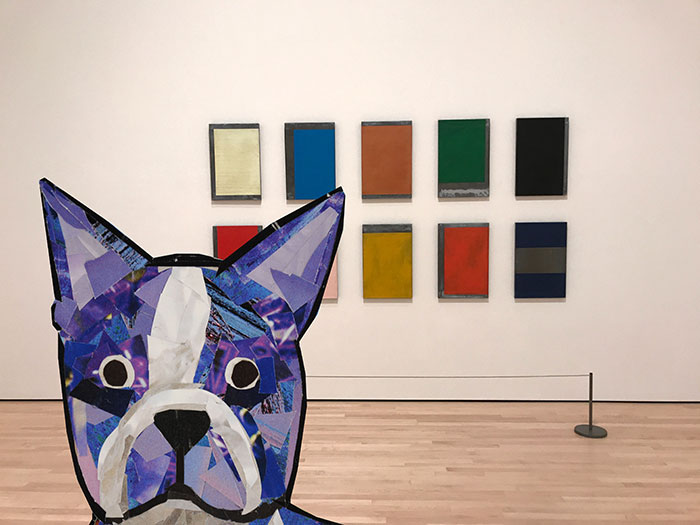 Gunther Forg's colorful, minimalist pieces were also fun to study for a while.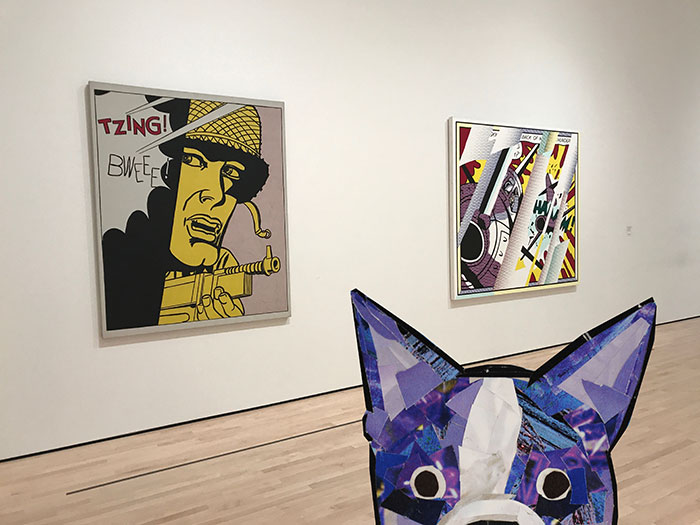 Bosty really liked Roy Lichenstein's comic book style art, since it was like looking at life-sized comics.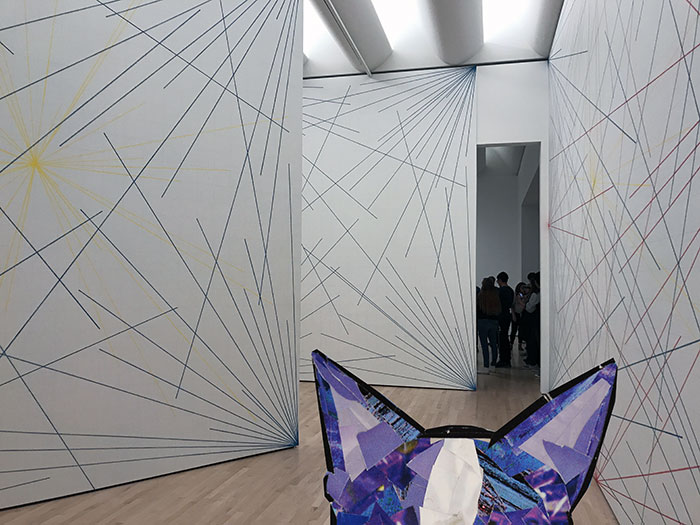 Bosty ended his visit by walking by Sol LeWitt's installation art. The simplistic lines and shapes were pretty amazing to see. Overall, Bosty's museum visit inspired him to want to visit more museums when he heads home to DC.