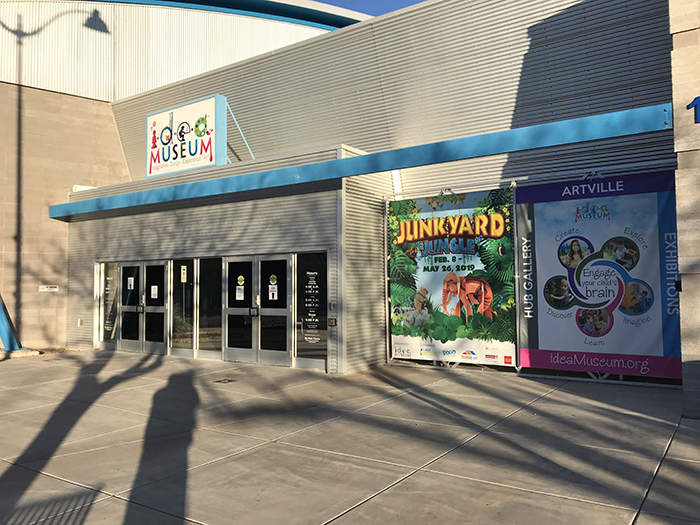 Three of my original collages are currently on display at the i.d.e.a. Museum in Mesa, Arizona. They are in an exhibit called "Junkyard Jungle," which features the work of artists who use recycled materials. The show opened on February 8th, and runs until May 26th, 2019.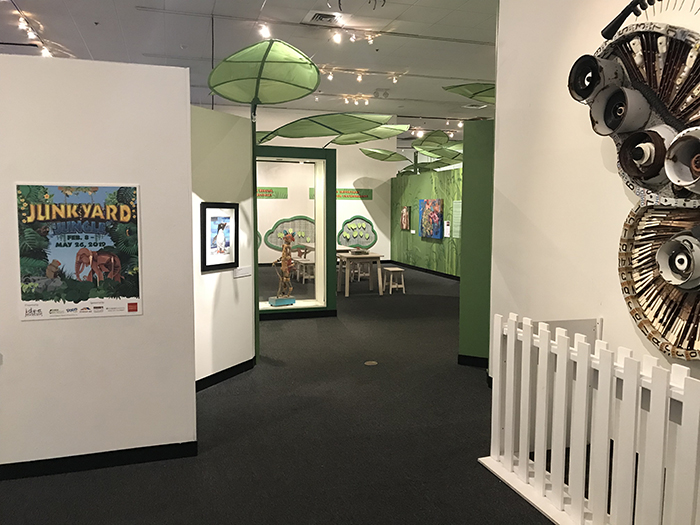 The curator of the exhibit was kind enough to send along photos of the installed artwork. Since I won't have a chance to see the exhibit in-person, it was great getting to see so many photos of the exhibit. If you're in the Mesa, Arizona area, you should definitely try to stop by to see the show. It's a great mix of artwork and creative activities for children.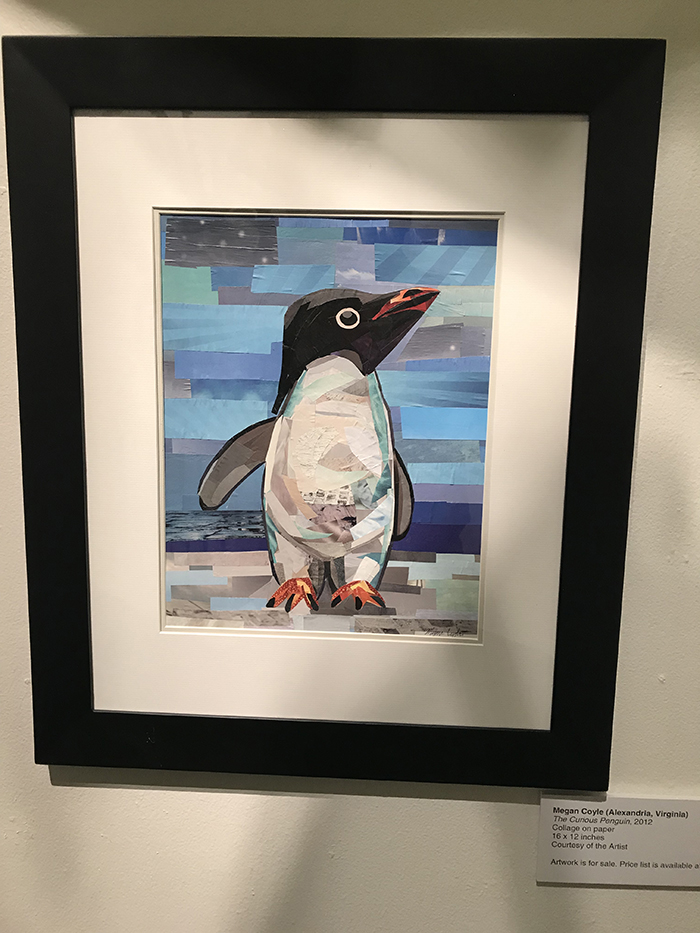 Above you can see my framed "The Curious Penguin."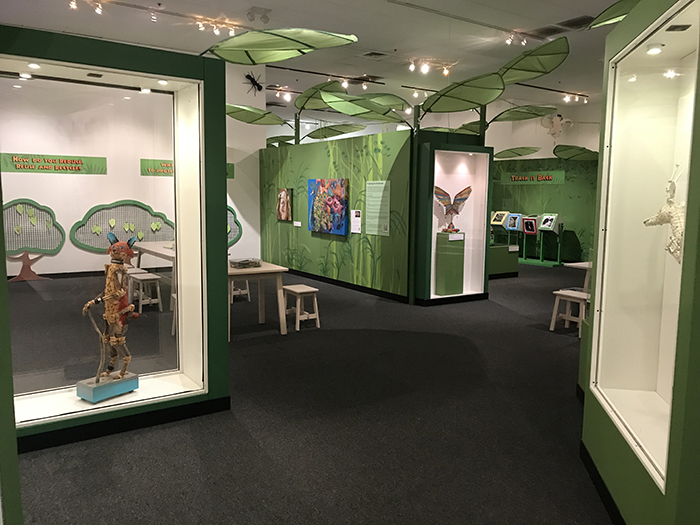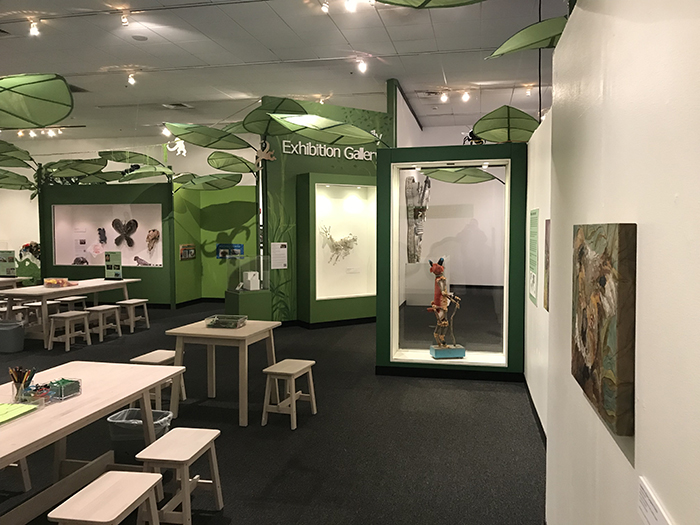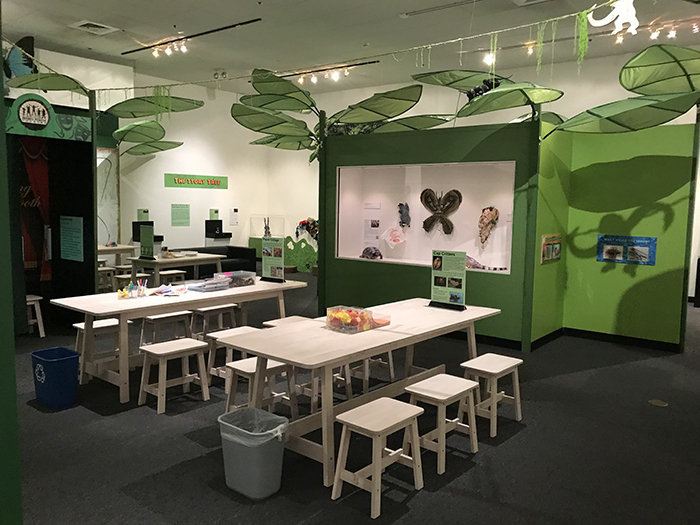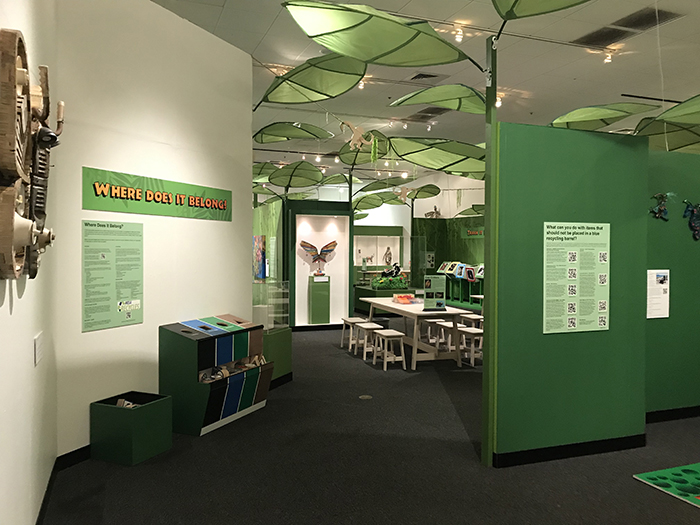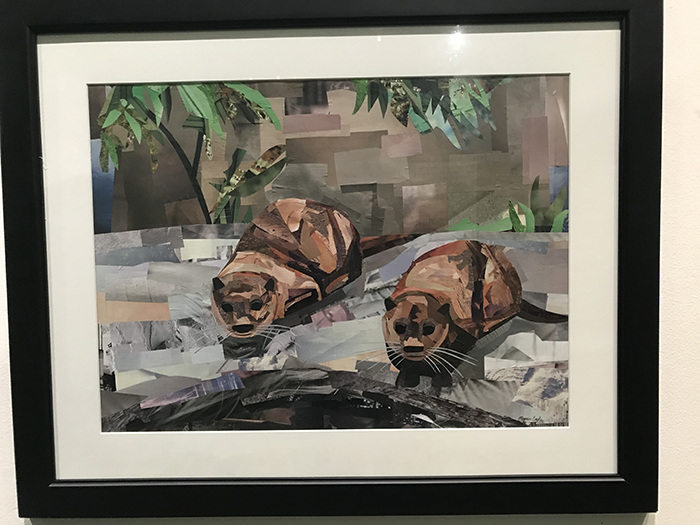 Above you can see my framed "The Otter Sisters" original collage.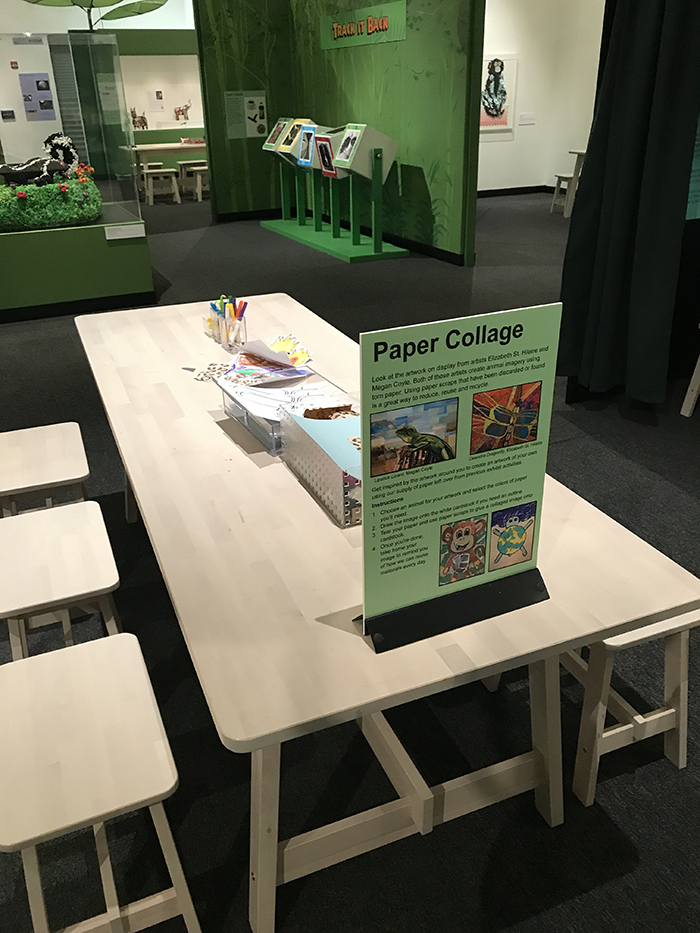 There's even a collage station where children can create their own paper collages.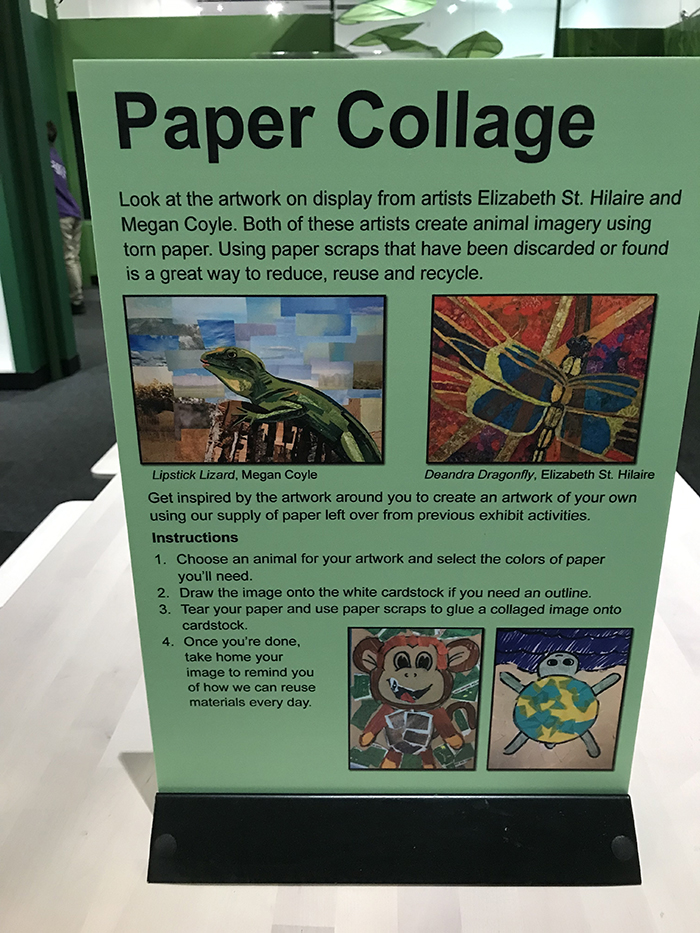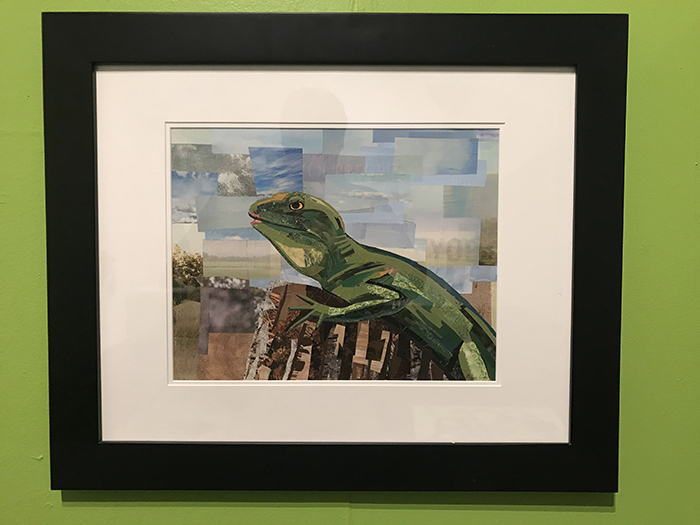 Above is my "Lipstick Lizard" framed collage.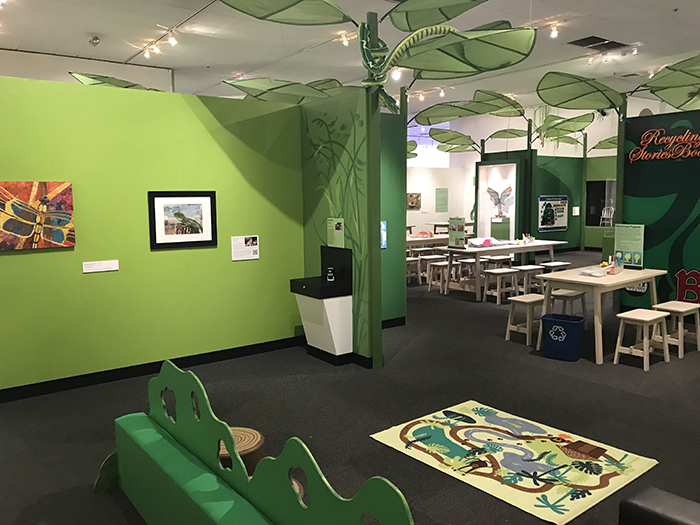 All my artwork in the show is available for sale.