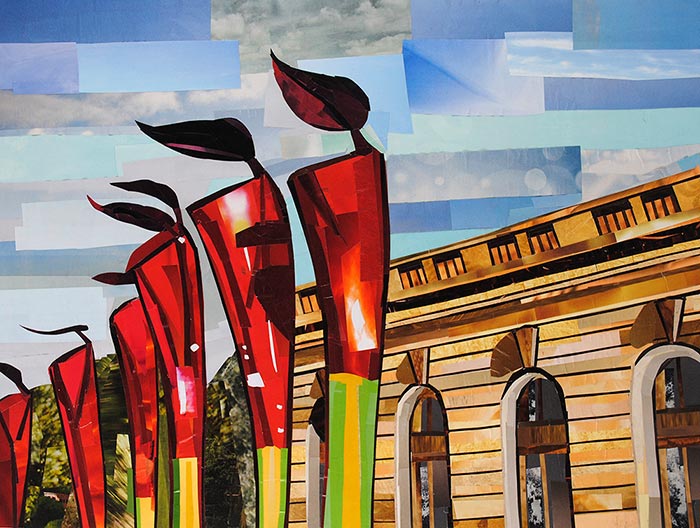 February 1st – 23rd, 2013
Arts Club of Washington
Map and Gallery Info
Opening Reception: Friday, February 1st, 2013 from 6:30p.m. – 9:00p.m.
Coyle's "D.C. Collage Scapes" solo show will showcase her new series of landscape and cityscape collages that were inspired by D.C. The work includes scenes that depict hidden pockets of natural landscape in the city, as well as images of familiar landmarks, museums, and memorials. This will be the first time collages from the new series will be on display. "D.C. Collage Scapes" will also be Coyle's first solo show in the District.
The landscape/cityscape series provides unique imagery of the city. Each work of art was handcrafted from magazine strips using Coyle's "painting with paper" technique – where she manipulates paper in such a way that it resembles the brush strokes in a painting.
The exhibit is one of two concurrent solo shows being held at the Arts Club of Washington in February. The Arts Club of Washington promotes the visual, performing, and literary arts in D.C. The club hosts events in its historic I Street mansion, which was formerly the home of President James Monroe.