Books compiled by the artist are currently self-published on Blurb. More books are coming soon.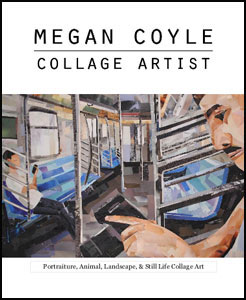 Megan Coyle: Collage Artist by Megan Coyle
Portraiture, Animal, Landscape, & Still Life Collage Art
Softcover: $25
Hardcover: $36

Megan Coyle is a collage artist from the Washington, DC area who uses common, ordinary magazines to create works of art. This book features images of nearly 50 of her portrait, animal, landscape, and still life collages. 40 pages.
Books Featuring Coyle's Work
These publications were put together by various editors/authors:
Contemporary Wildlife Art
By Cindy Ann Coldiron
$39.99

A collection of animal artwork in a variety of mediums by artists from around the world. Includes some of Megan Coyle's collages.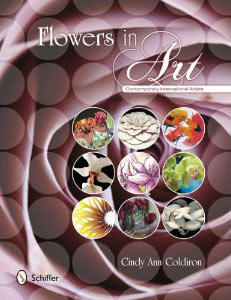 Flowers in Art: Contemporary International Artists
By Cindy Ann Coldiron
$29.99

Focuses on flower art from a variety of artists working in a number of mediums. Features some of Coyle's flower collages.