Are you a teacher or student? Here you can find several teaching/learning resources that bring Megan Coyle's collages into the classroom. You'll find lesson plans and an assortment of activities for kids.
Lesson Plans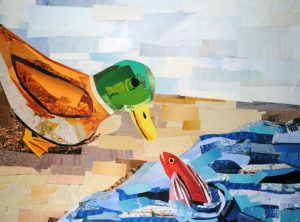 Elementary School
Includes four different elementary school lesson plans covering animals in art and the art of storytelling.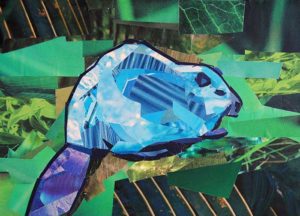 Middle School
Includes three lesson plans that cover animals in art, narrative collage, and painting with paper.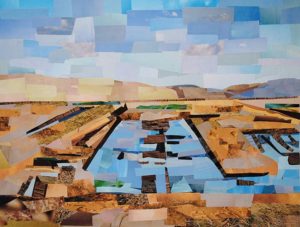 High School
Includes three lesson plans that focus on abstract, landscape and cityscape, and self-portrait collages.
---
More Info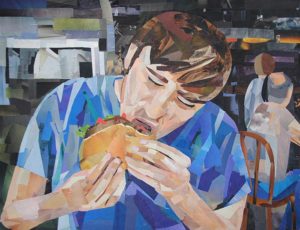 Collage Process
A step-by-step look at Megan Coyle's collage process.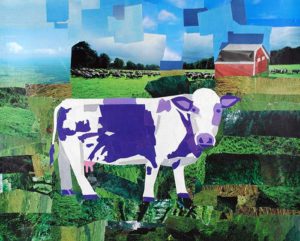 Kid's Corner: Activities
Includes collage pages, connect the dots, matching games, and puzzles.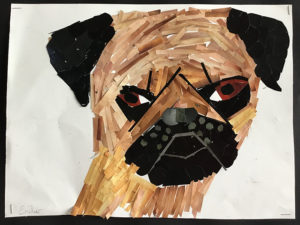 Student Artwork
Artwork by students around the world who have studied Megan Coyle's collage process.
---
Resources for Artists & Creatives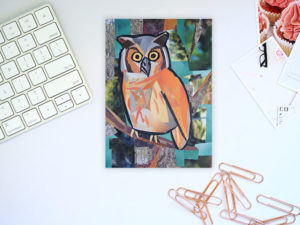 Why do Artists use Texture?
Texture is the feel, appearance, or consistency of a surface. Artists use texture to add depth, interest, or balance to
Read more.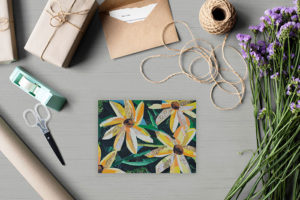 How to Stay Organized as an Artist
It's easy to be unorganized as an artist, especially when the materials you use for your craft keep piling up
Read more.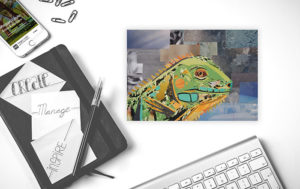 Why is Art Important?
Art is important for a number of reasons – it makes life more interesting and cultivates an inspiring environment. It
Read more.
view more
---
Interviews & Talks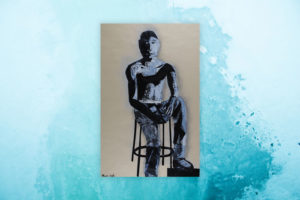 Q & A: How Long Have You Been Making Collages?
I've been making collages ever since I was a kid. My first collage was made back when I was in
Read more.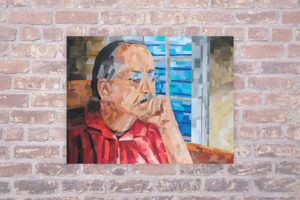 Collages Inspired by my Family
Back when I was a senior in college, I created my first cohesive body of collage work where I made
Read more.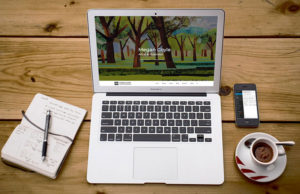 How my Art Portfolio Site Evolved
I studied painting and creative writing when I was in college. As an art major, I had a project to
Read more.
view more
---
The Adventures of Bosty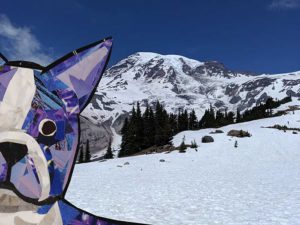 Bosty goes to Seattle, WA
It's been a while since Bosty has gone on any adventures. He recently moved to NYC, and thought he'd head
Read more.
Bosty goes to the Outer Banks, NC
Bosty loves the beach, so he wanted to head off to the Outer Banks for the week. It might be
Read more.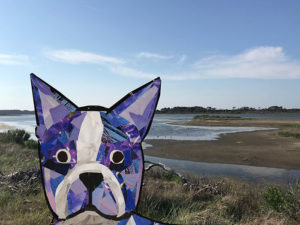 Bosty goes to Chincoteague, VA
Bosty wanted to get away for the weekend, but didn't feel like traveling too far away from DC, so he
Read more.
view more