Collaging Book Pages
When Megan makes artwork, she first makes a drawing that she collages on. Now you can have a drawing already done for you to collage on. Just cut up pieces of paper and glue them down inside the lines – instead of drawing inside the lines, you can collage!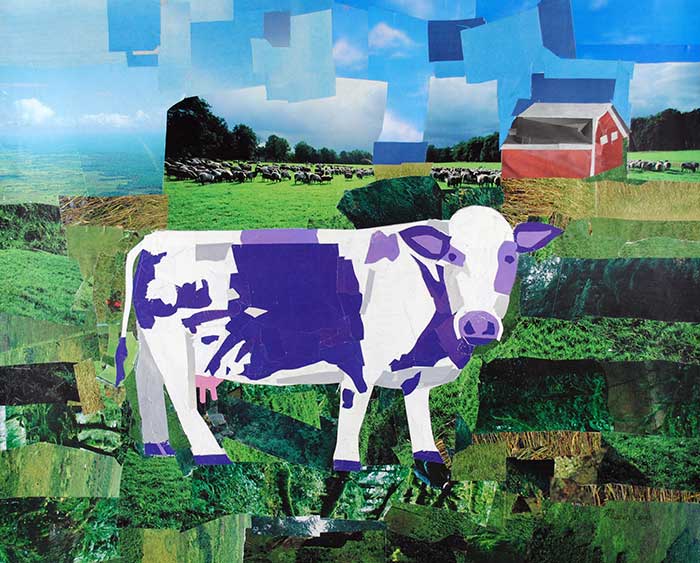 A Purple Cow's Paradise
Make your own collage of a cow on a farm
Owl
Make your own collage of an owl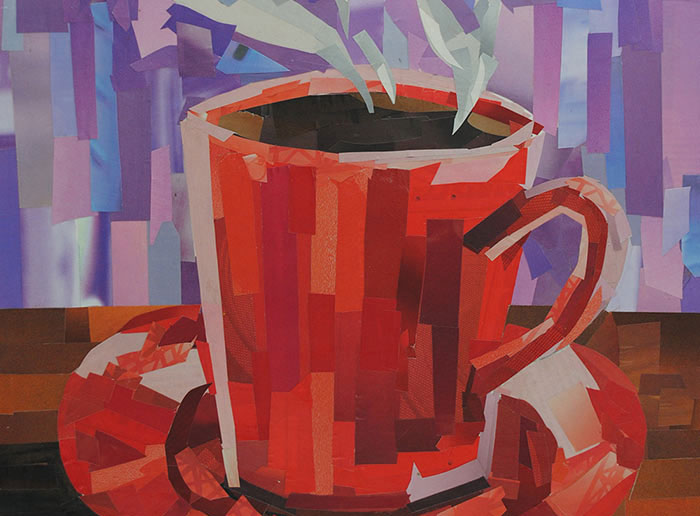 Red Coffee Cup
Make a collage of a coffee cup
---
Connect the Dots
Connect the dots to discover different collage characters from Megan Coyle's art.
---
Matching
Below are several matching activities. Learn more about animals, colors, and numbers!
---
Puzzles
Below are several puzzle activities.