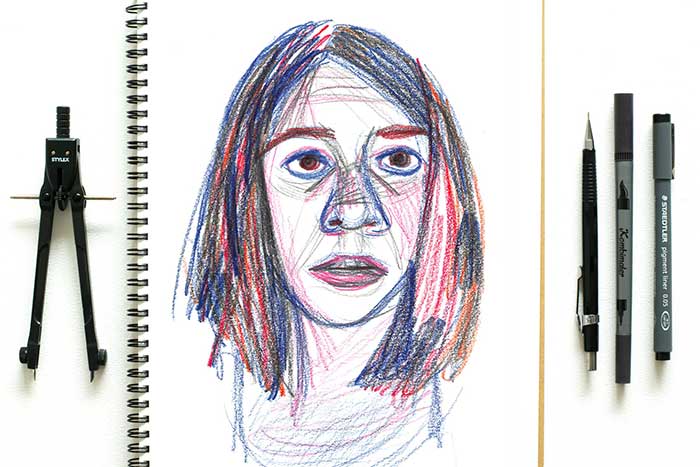 Sketchbooks are a wonderful way to practice your craft as an artist. You can use them to plan out future compositions, as a visual daily journal, to practice (so you can improve drawing various subjects), or for one of the many other reasons artist keep sketchbooks.
If you've decided to start keeping a sketchbook of your own, here's what you can do to get started:
1. Get your supplies
Head over to your local arts and craft store to pick up a sketchbook and drawing materials. You may want to use regular graphite or something like color pencils, oil pastels, or water colors.
2. Figure out your sketchbook's purpose
Do you want it to be a free-form daily journal, or a book of potential ideas? Should it be used to practice drawing? Or will you use it to produce mini, original works of art? Figuring out the sketchbook's purpose will help keep it focused.
3. Pick a schedule and stick to it
This will help you ensure that you consistently use the sketchbook. This also helps document how your work in the sketchbook changes over time.
4. Occasionally revisit previous entries
Taking the time to review your work every once in a while, helps you evaluate what you've previously done, and make a mental note of the direction you'd like to move in.
And there you have it – a list of steps to get you started with a sketchbook. Good luck and happy creating!