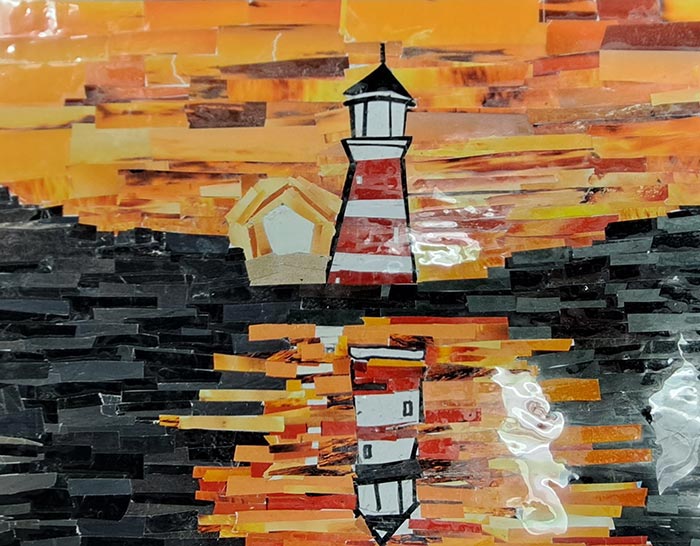 Earlier this month, I heard from a teacher, Annette, from Cambridge, Ontario, Canada, whose students took inspiration from my art to make their own collages. This grade 6 class did a lovely job of creating their own compositions. Collage can be a tricky medium to work in when you're tackling it for the first few times, and these students did a wonderful job with it.
Above you can see a collection of the student work. It's fun to see how different artists have their own unique style.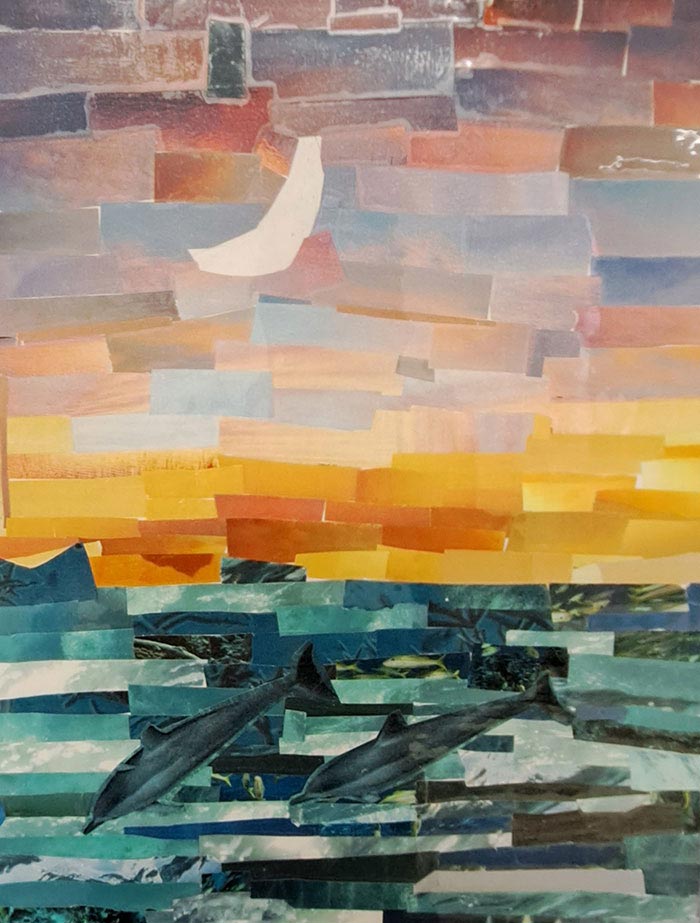 I enjoyed seeing how some of the students worked with fragments of texture and colors as well as combining cutouts of images like the dolphins pictured above.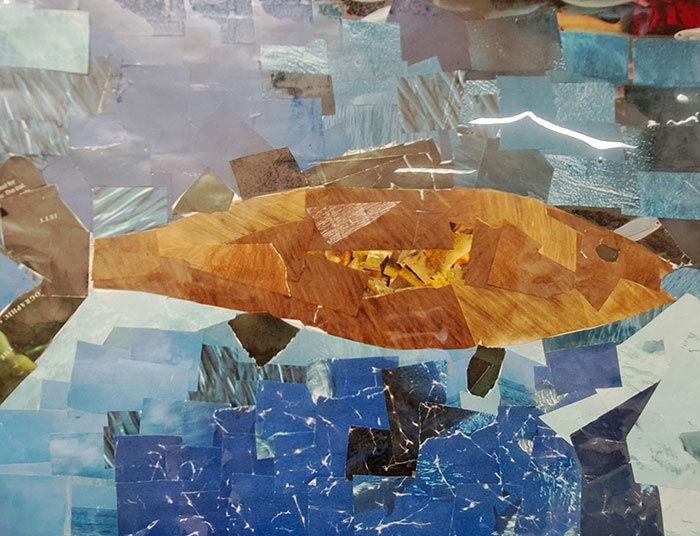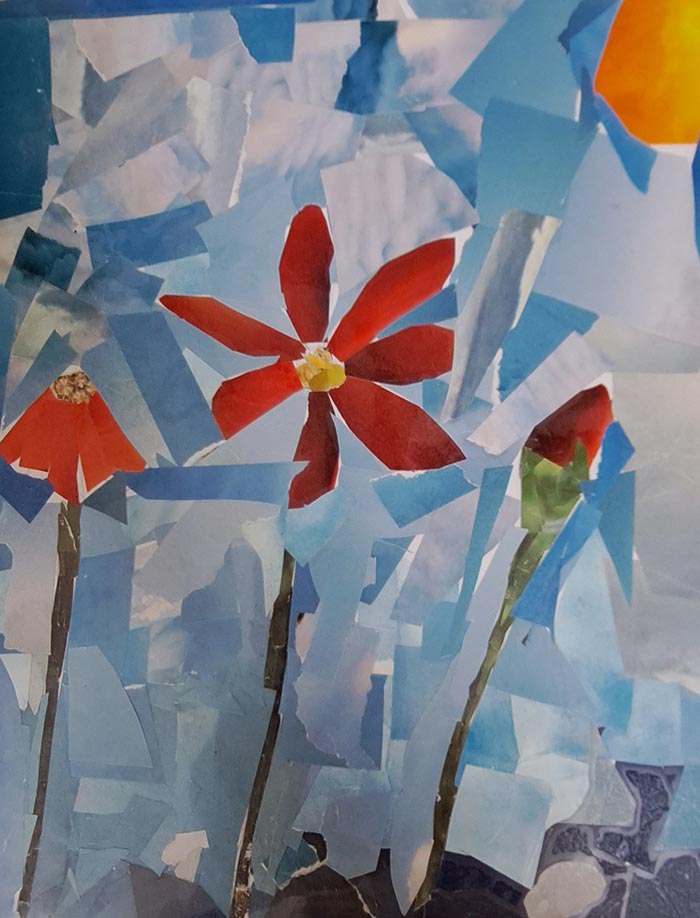 The collage process involves a lot of patience, and again, I'm very impressed seeing the different imagery that the class created.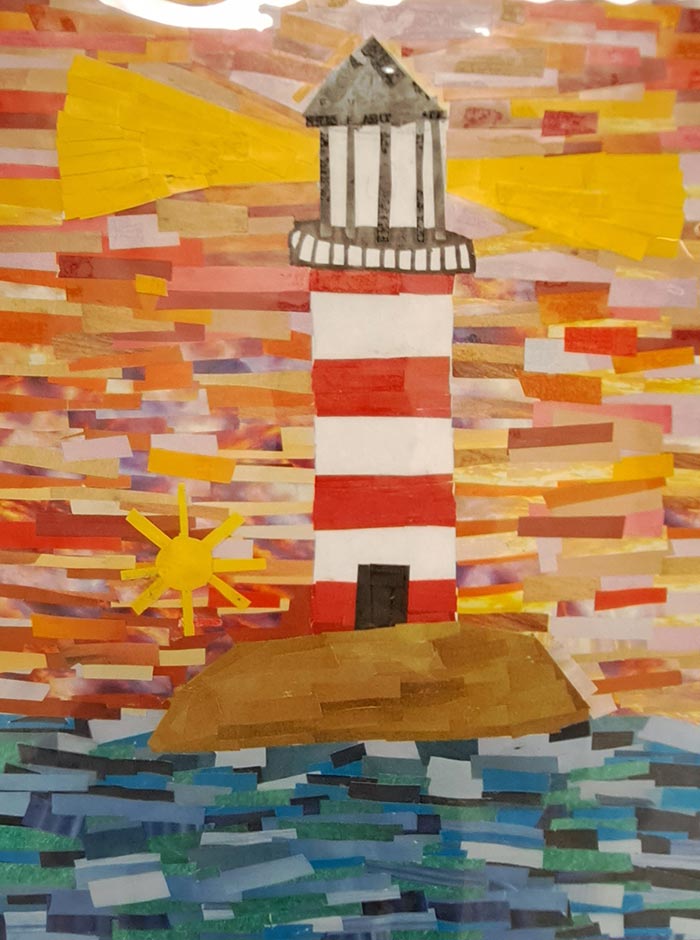 I hope the students had a lot of fun with these – it was definitely fun taking a look at so many colorful scenes. It made my day seeing some new, student work – and I hope they continue to make collages in the future.