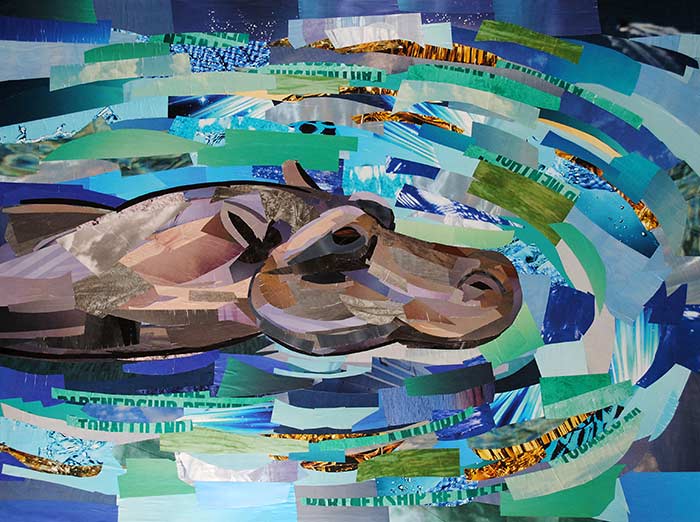 Saturday, November 4, 2017 6pm – 10pm
National Airport, Historic Terminal A
I'm excited to announce that I've donated my "Hippo's Day Out" collage to an upcoming charity art auction called PawCasso. The event is taking place on November 4th, and raises money for Homeward Trails Animal Rescue. You can find out more about what's up for auction, as well as get tickets to the event, by visiting their website.