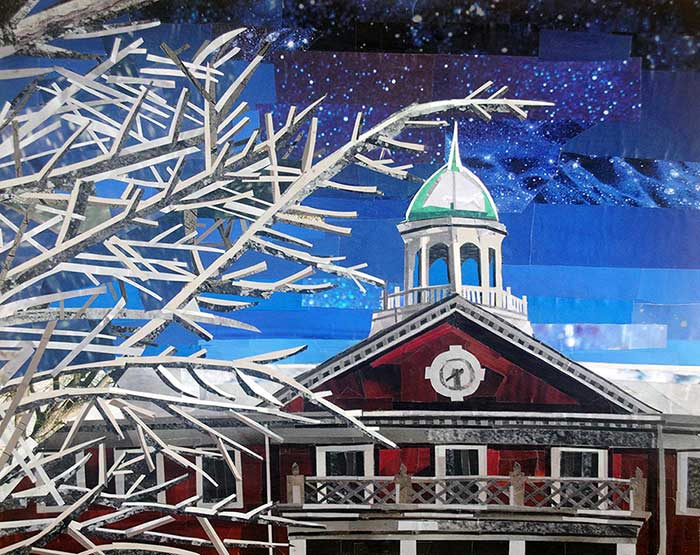 The other month my alma mater, Elon University, reached out to me about making a custom work of art that they could feature on their holiday cards as well as print in their calendars for donors. They sent me a reference photograph that I used to create an original collage made entirely from magazine cutouts. In addition to creating a composition similar to the reference photo, they also requested that the sky be a starry one.
It had been a while since I'd tackled a cityscape collage, and working on the intricate details of the building, which required cutting and pasting very small pieces of paper, was a challenging project. I enjoyed working on the intricacies involved with the snow-covered tree branches, as well as finding fragments of paper that could make up the starry sky.
Overall, I was pleased with the collage and very happy to hear that the university's president really liked the artwork. It was a lot of fun working on a custom work of art for the school where I went for undergrad.