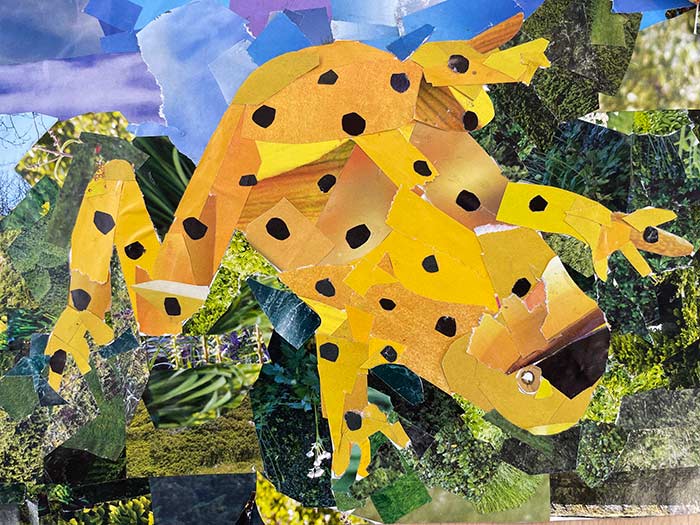 This week I heard from James, a teacher at Newick Primary School in East Sussex, England. His Year 3 class recently did a project about British wildlife, and they made collages inspired by my art. I had so much fun taking a look at their work and thought I'd share a few of the collages. The students did a wonderful job working with texture and solid colors.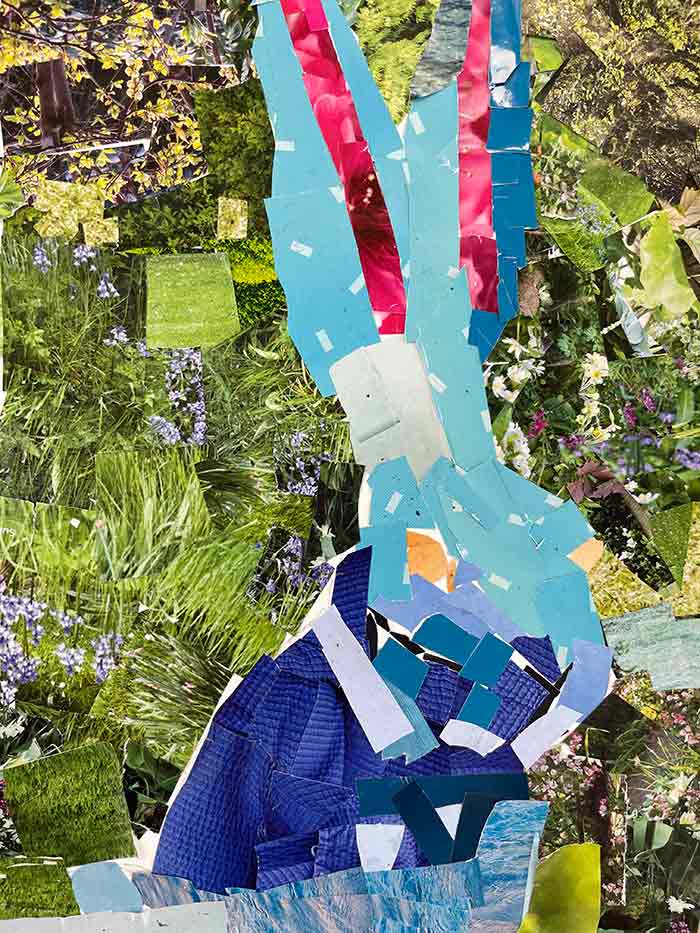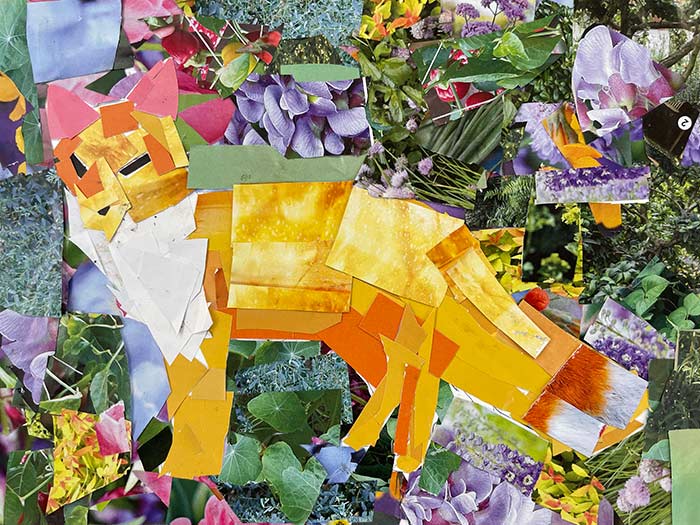 You can see that they incorporated fragments of images from magazine pages, especially for the backgrounds. I think it's really fun to see the mix of fragments of greenery from nature alongside some solid colors and colorful textures for the foreground.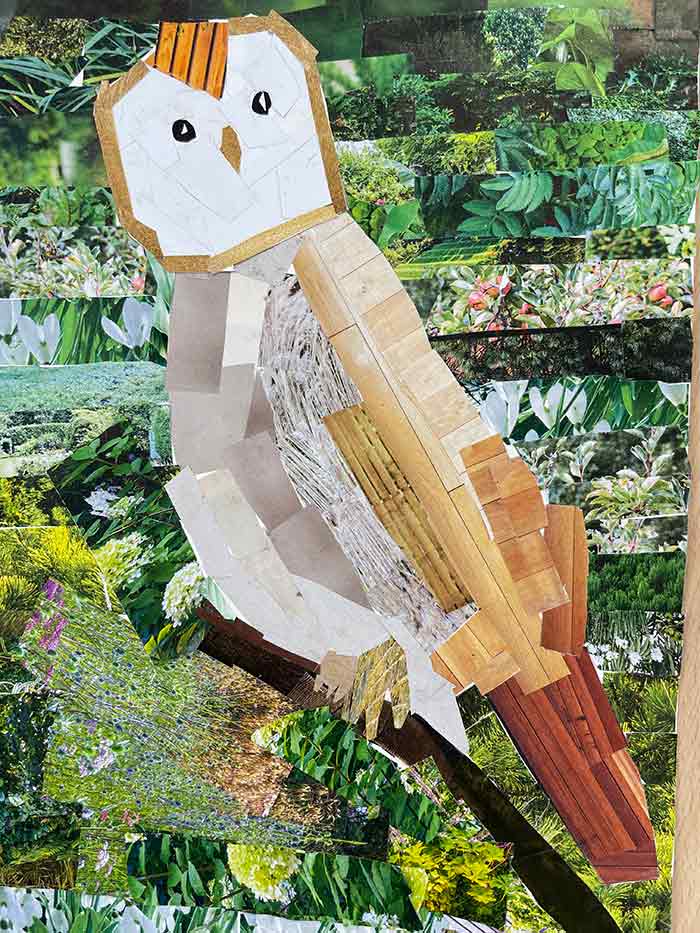 I also loved seeing how the students recreated collages of wildlife like the owl and fox.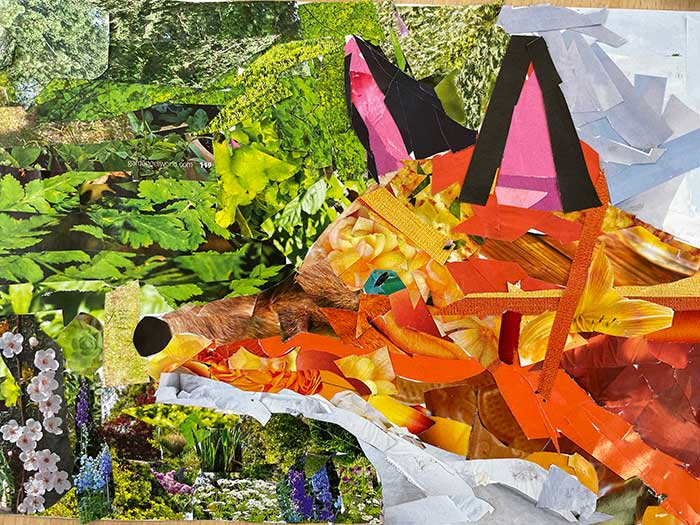 It's so exciting to see the collage work of young artists. I hope these students keep at it, since after all, it's an amazing feeling to see how much your artwork can grow the more you practice it.