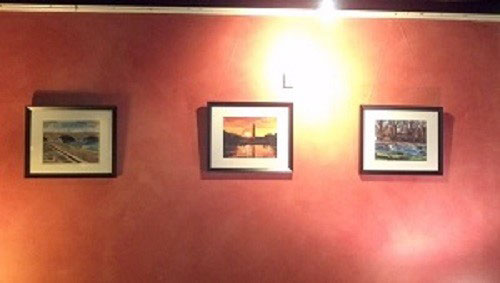 This month my artwork is on display in a group exhibit at Tryst. The exhibit features the work of three D.C. area artists who are part of the Bourgeon book project. Five of my landscape/cityscape pieces are included in the show.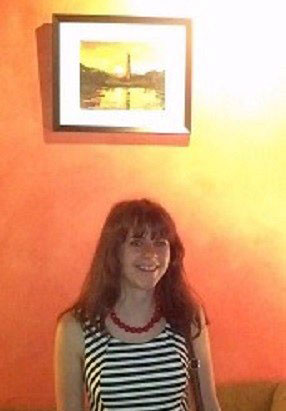 This past Thursday was the opening reception for the exhibit. A big thank you to everyone who attended and those who were also hard at work organizing the show.
The Examiner recently wrote an article about the exhibit and artists, which you can view here. The photos from this blog post were all taken by the writer when she was attending the opening.