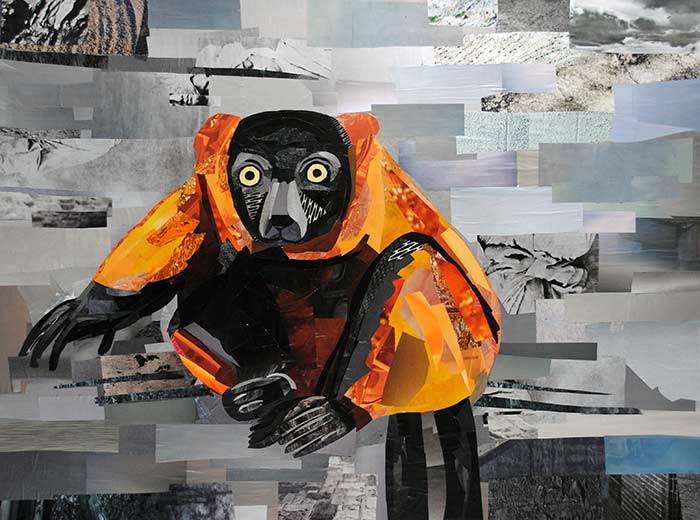 October 17th – October 31st, 2013
Mt. Pleasant Library
Map and Gallery Info
Opening Reception: Thursday, October 17th, 2013 at 7:00p.m.
Coyle will display five of her large animal collages at Mt. Pleasant Library's exhibit space. Each work of art was inspired by the National Zoo in Washington, D.C.
When it comes to creating works of art, Coyle enjoys drawing inspiration from familiar scenes and settings of everyday life. Often times she'll wander around Washington, D.C. looking for inspiration for future works of art. One of her favorite places to visit for inspiration is the National Zoo. The works she selected for the Mt. Pleasant exhibit are from a series where she explored working with a variety of texture to piece together different colorful animals.
The show is funded by Day Eight, a nonprofit that focuses on the delivery of innovative community arts programming in the District of Columbia. In conjunction with the exhibit, Coyle will run two collage workshops:
Collage Making Workshop for Children and Youth
Saturday, October 12, 2013 at 11:00am
Artist Megan Coyle Program for Adults and Seniors
Tuesday, October 29, 2013 at 7:00pm