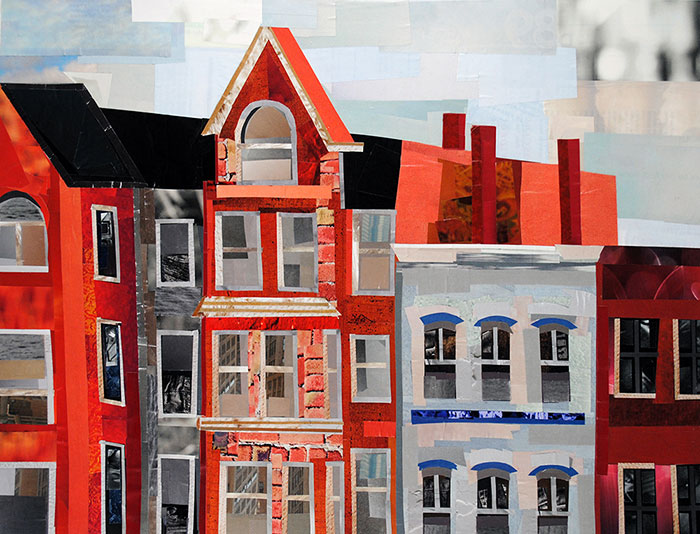 November 10th, 2013 – January 10th, 2014
Goodwin Gallery; Alexandria, Virginia
Map and Gallery Info
"Paper Collage Scapes" features a variety of Coyle's landscape, cityscape, as well as natural still life collages that have been completed over the years. The exhibit even includes several collages that were part of her D.C. Collage Scapes series.
The show explores the intricacies of various buildings and houses in the D.C. area, as well as natural landscapes. Coyle has composed each collage using solid colors and fragments of photographs found in magazines.
This is the second exhibit Coyle has had at the Goodwin House – she is excited to share her work again with the residents and their families.