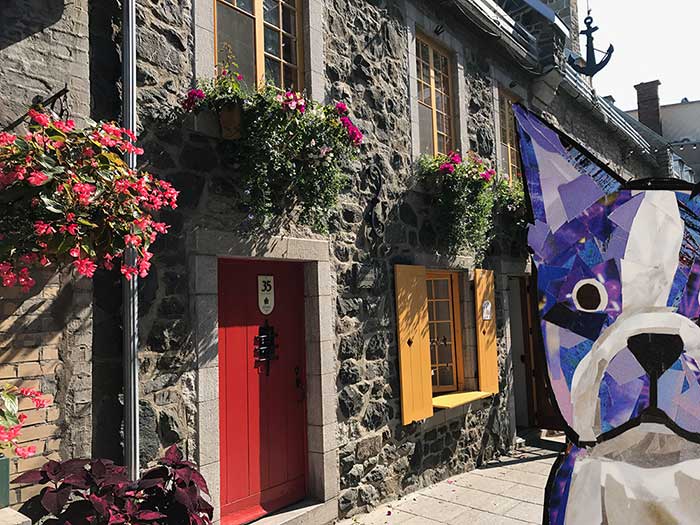 Bosty wanted to visit Canada the other day, so he could check out Quebec City. He spent the first couple of days strolling around the streets, looking at all the colorful buildings with window boxes filled with flowers.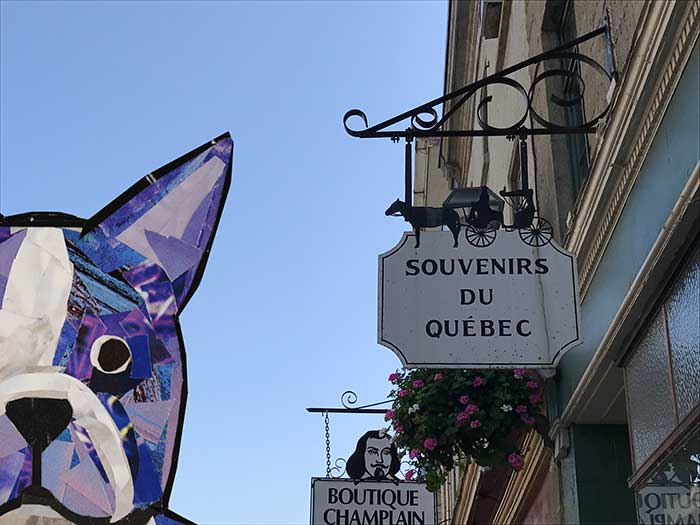 Since it was his first time visiting the city, he just had to pick up a few souvenirs at some of the local shops.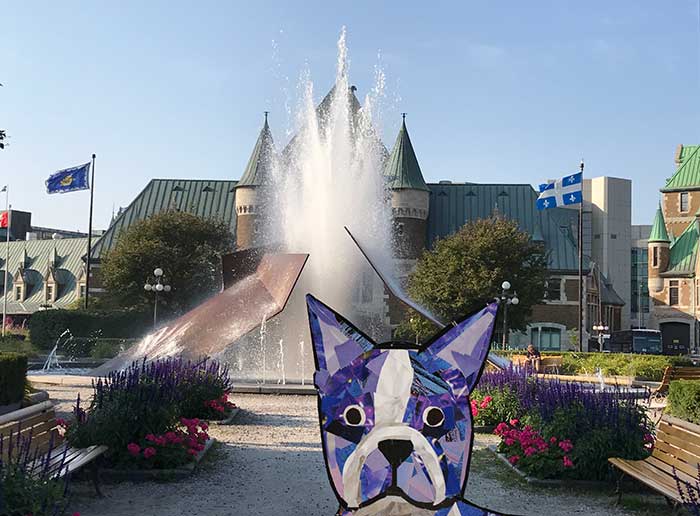 Then he went off to enjoy the sunshine while looking at sculptures and fountains in public spaces.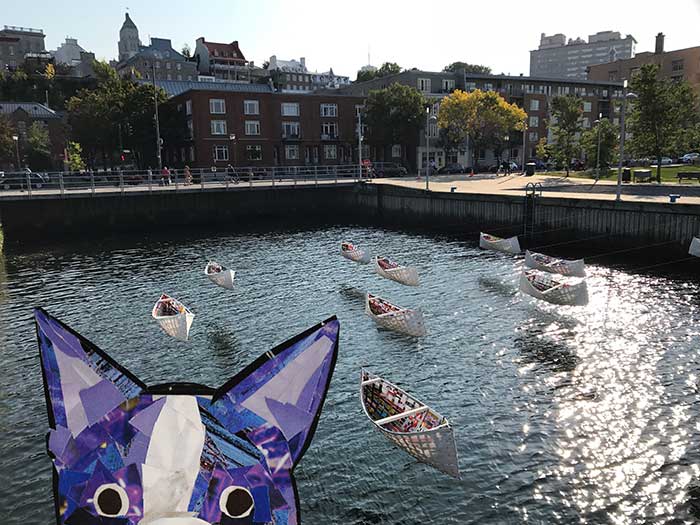 Bosty especially liked the public art he ran into, like this art installation of woven boats that were suspended above the water.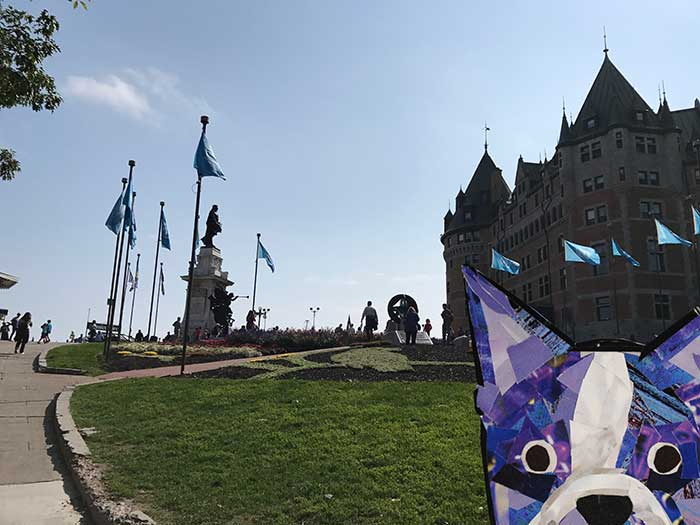 It was such a beautiful day to admire the area's architecture and parks.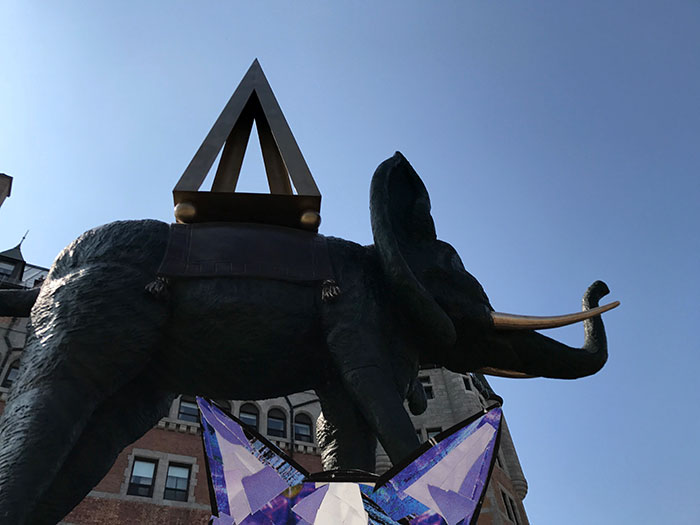 And he had a chance to get close to the Salvador Dali elephant sculpture.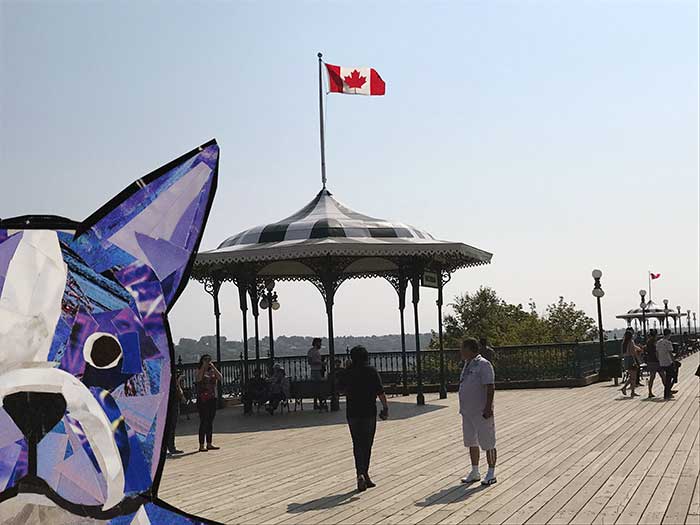 Next he walked along the boardwalk to enjoy views of the city by the water.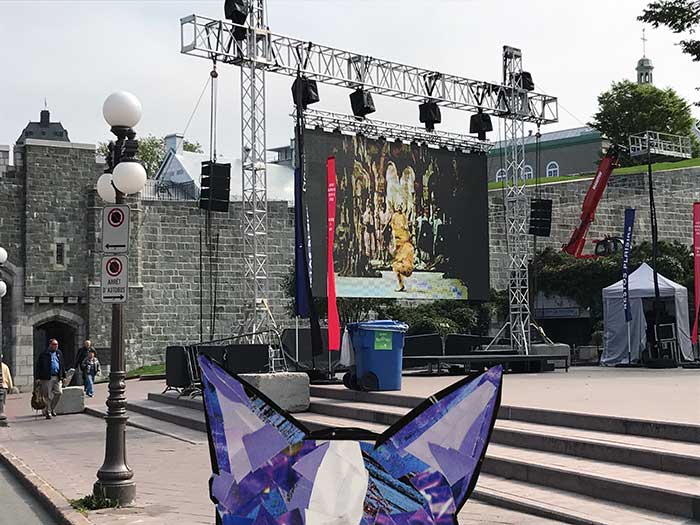 The Quebec City Film Festival was going on during his visit, so he had a chance to watch a few films that were being screened outside.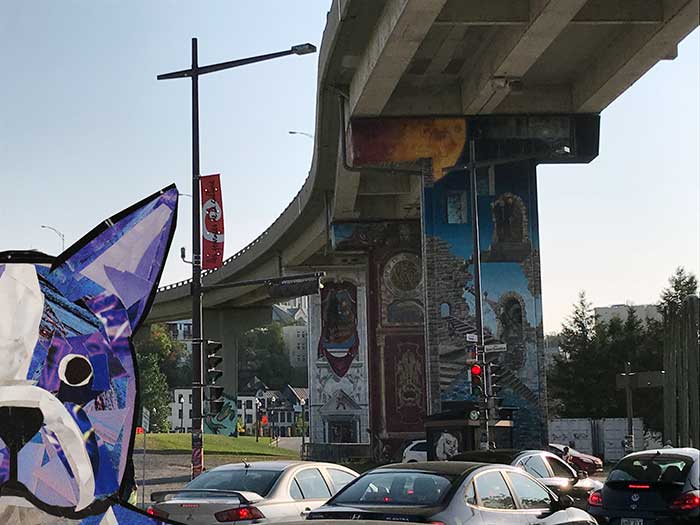 Then he was back to wandering around the streets to take a look at the street art. He really liked the intricate murals that were painted on this overpass.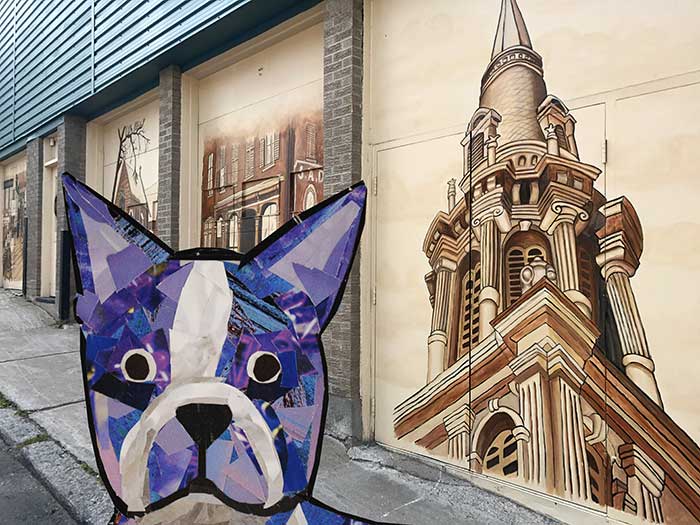 And he enjoyed how every now and then he'd run into an incredible mural that was painted on what would otherwise have been just a regular and plain building.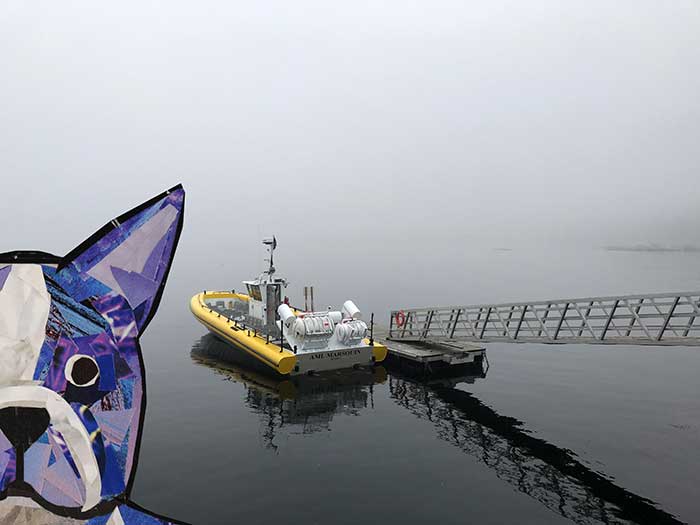 Before ending his trip, he went whale watching in St. Lawrence, Quebec. It was actually a pretty foggy day, where he couldn't see very much in front of him.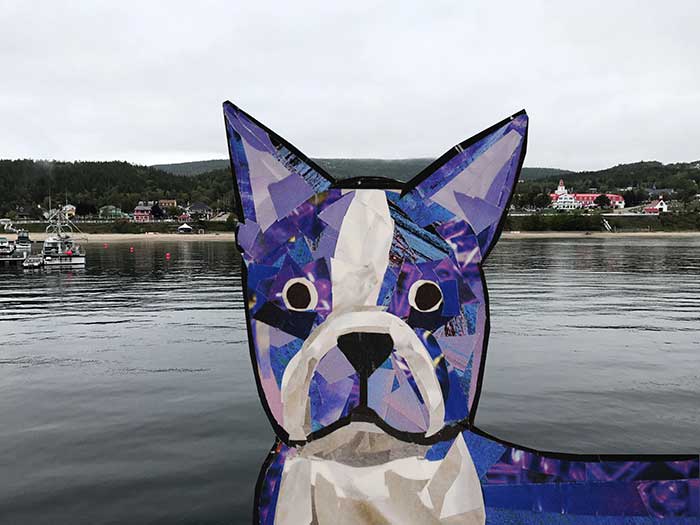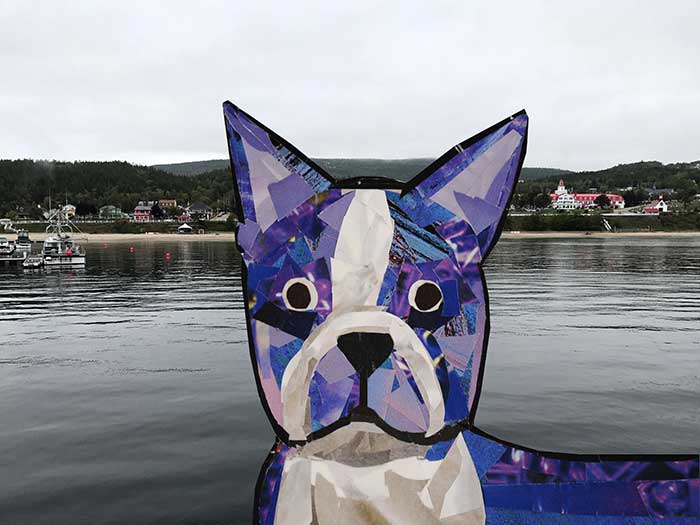 While riding the boat out on the water, he got to see lots of whales. Unfortunately they moved too quickly for Bosty to pose for a touristy photo.
Overall, Bosty had a wonderful visit where he had a chance to see lots of beautiful murals and public spaces.