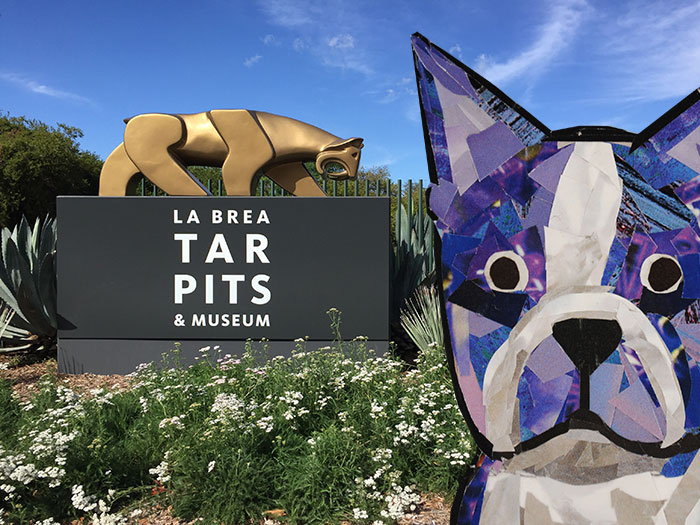 Bosty decided to take a break from the DC winter by heading off to Los Angeles, California. His first stop? The La Brea Tar Pits where he could truly blend in as a tourist.
Then he headed next door to the Los Angeles County Museum of Art to see the Frank Gehry exhibit.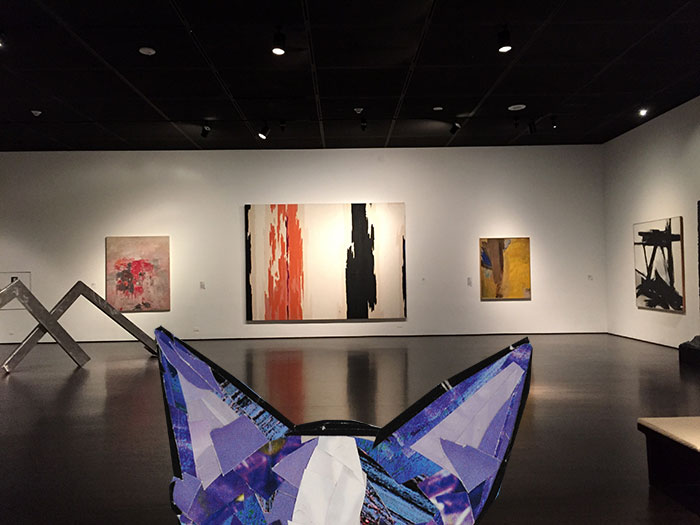 He also wanted to take a look at all the modern art – especially the Abstract Expressionist art!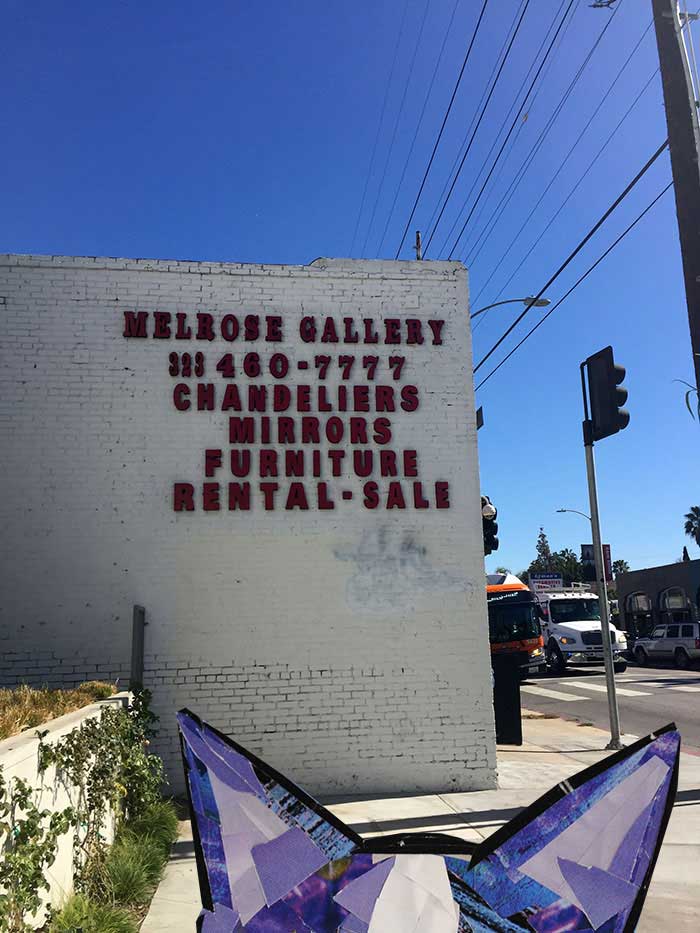 Then he decided to wander around LA, checking out some of the antique and artsy stores.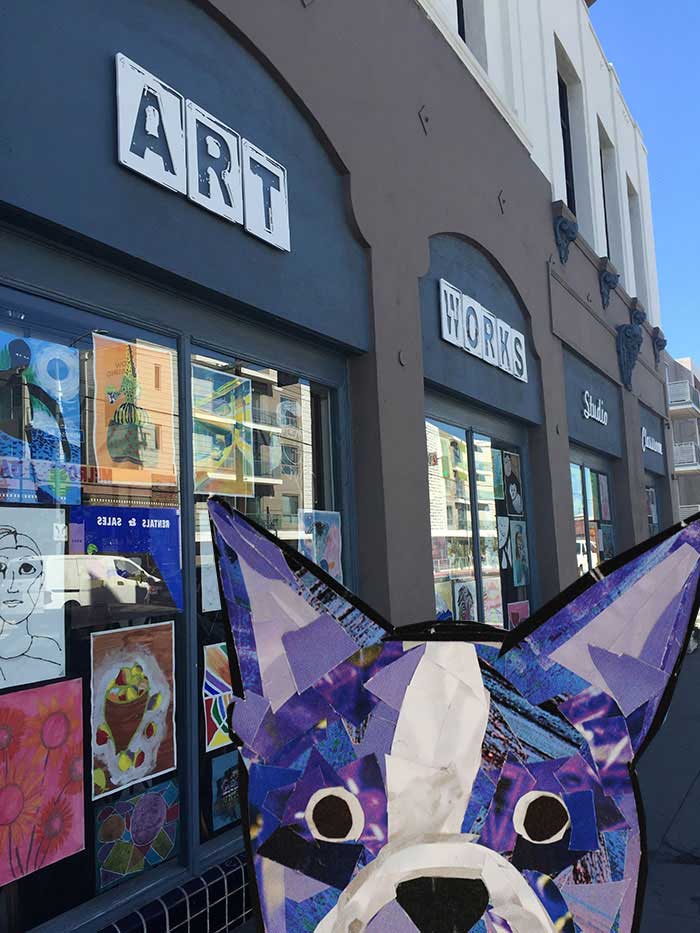 Art Works Studio? He was definitely a fan of that gallery and its clever name.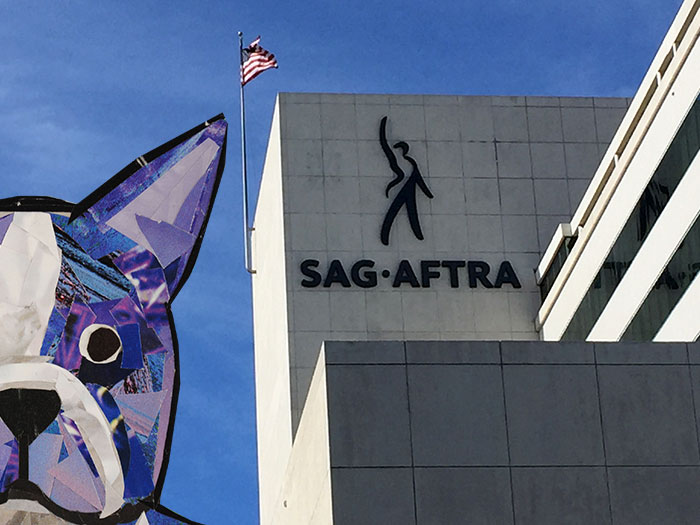 Later he popped over to SAG AFTRA in hopes that by posing by the building, he could automatically become a SAG actor. Sorry, Bosty. It doesn't quite work that way.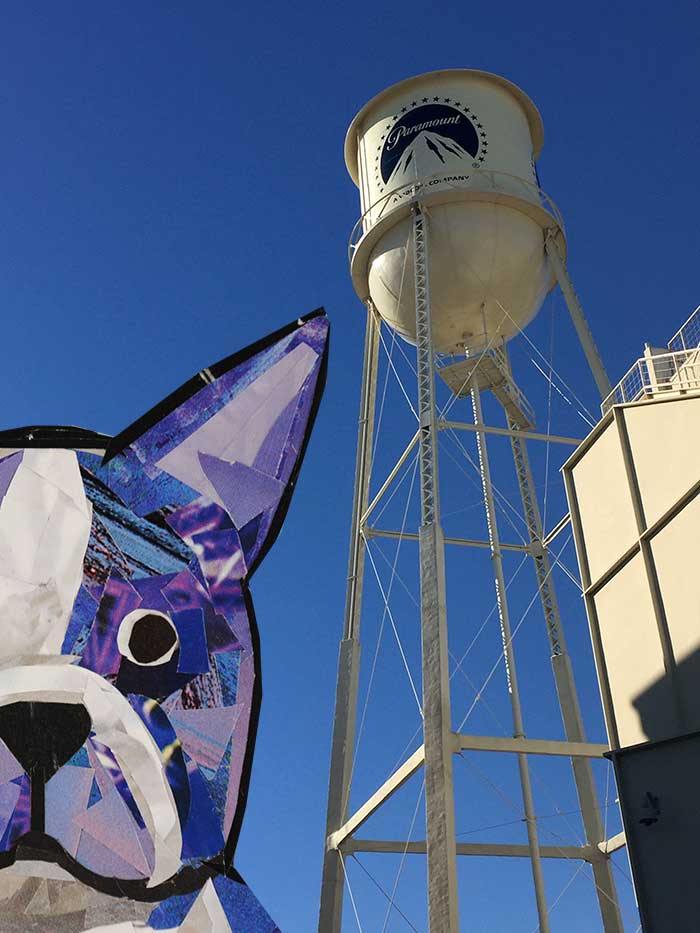 If he couldn't become a SAG actor instantly, he decided the next best thing was doing a studio tour of a major motion picture company, so he chose Paramount Pictures. He just had to get his picture by that iconic water tower…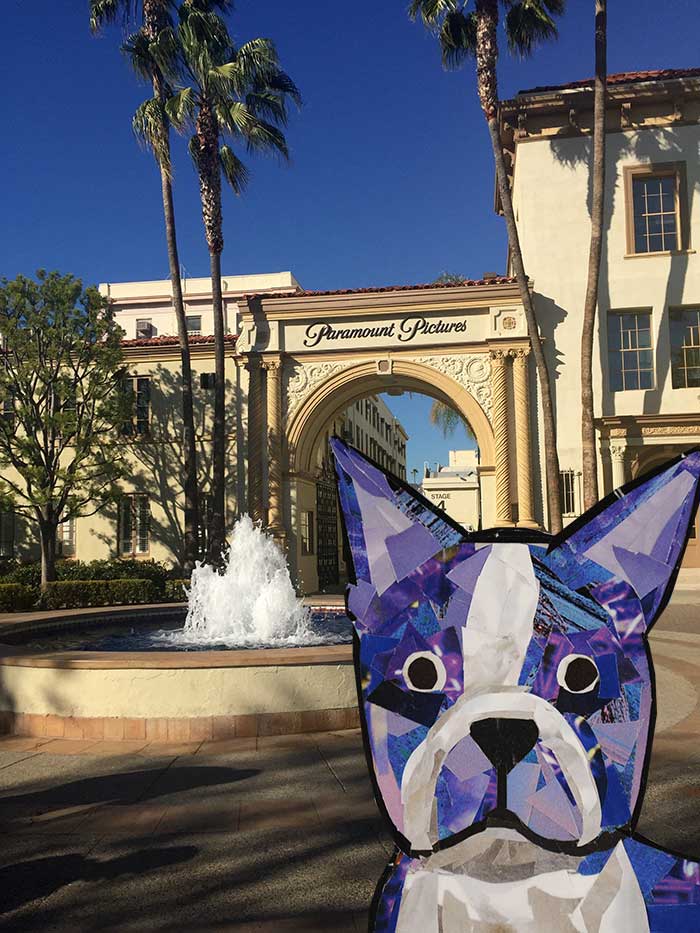 And by the Paramount Pictures sign, with plenty of palm trees in view.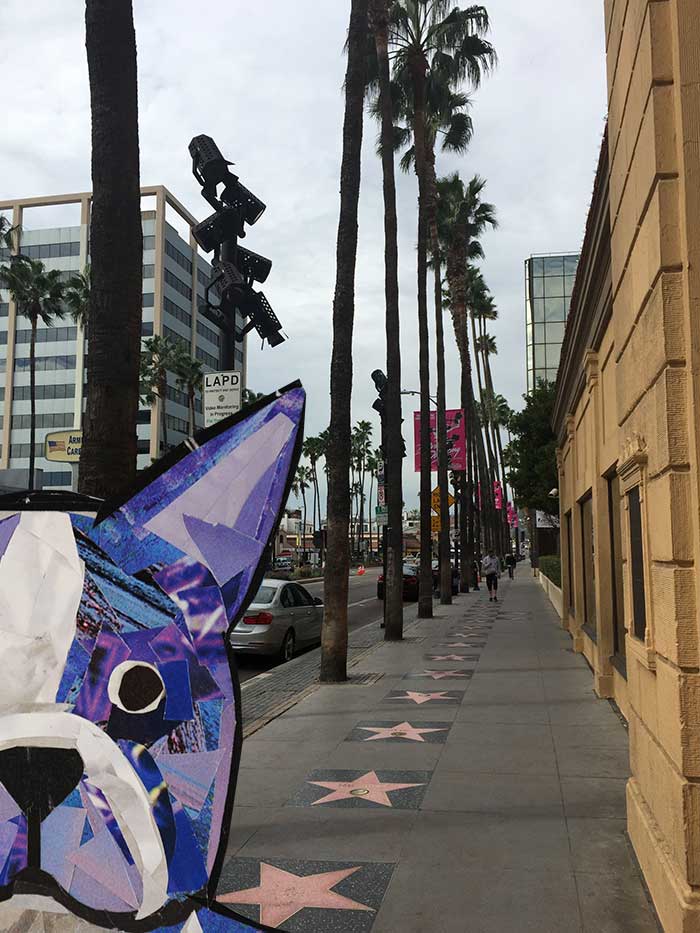 Bosty was really in the Hollywood spirit, so he decided to walk on the stars along the Hollywood Walk of Fame.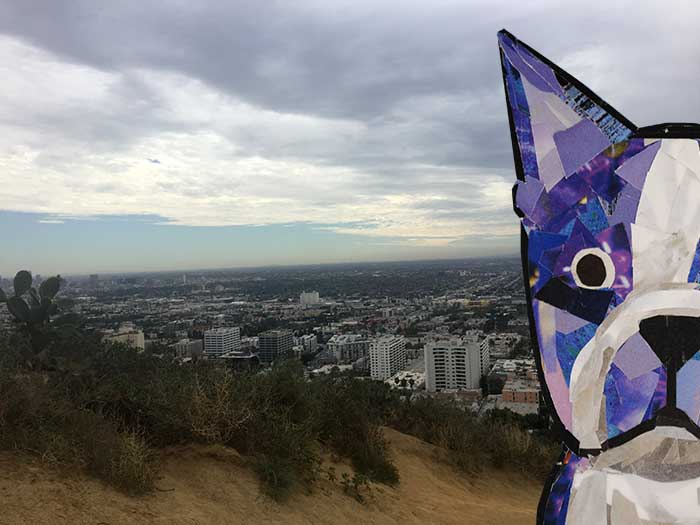 All that walking inspired him to go on a hike at Runyon Canyon, where he could check out gorgeous views of the city.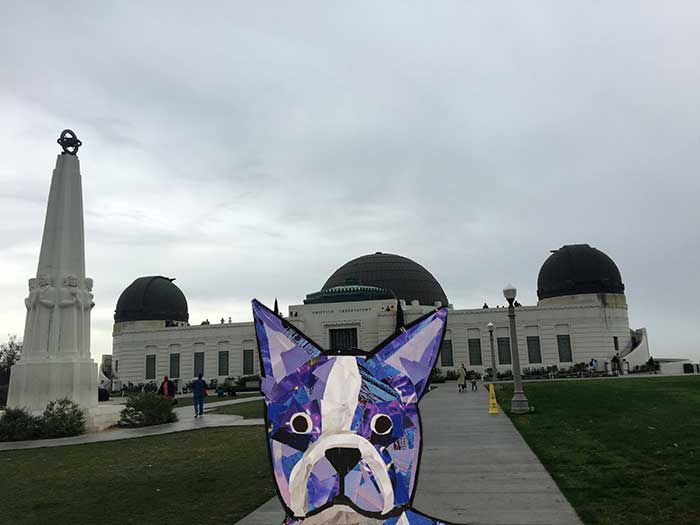 Next up? Griffith Observatory where he could continue to take in beautiful views of the cityscape.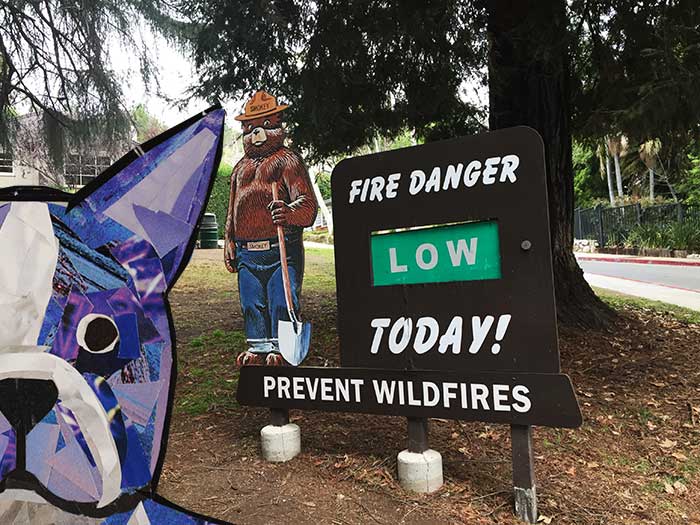 He decided to hike around the Griffith Observatory and was pleased to see this sign. Good to know that the fire danger is low today, Smokey the Bear!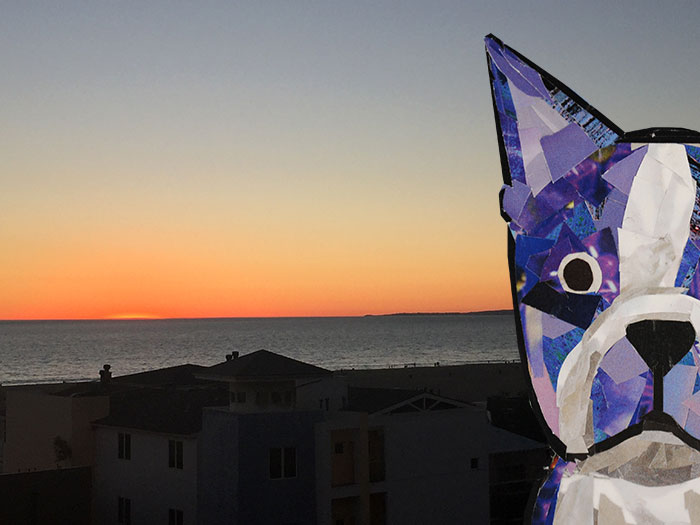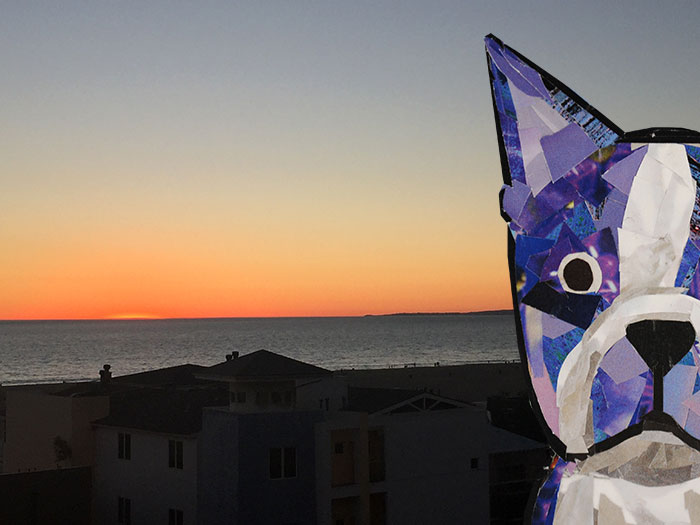 Time sure does fly when you wander the city! It started to get late so Bosty wanted to check out the sunset at Santa Monica Pier. Wow, just look at that sky!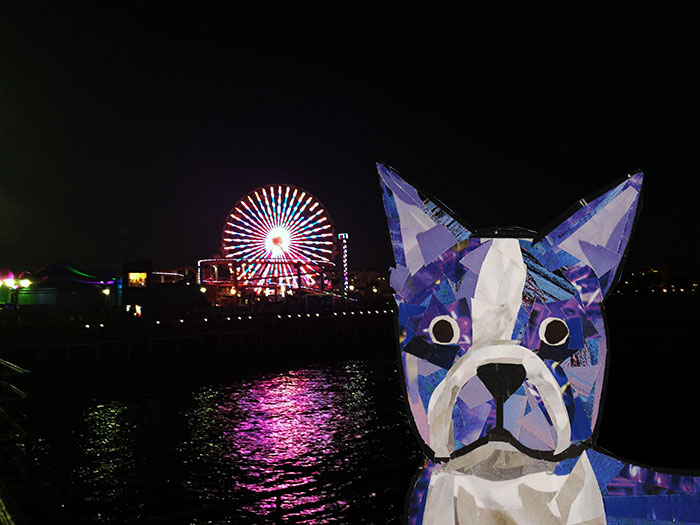 And since he was already by the pier, why not go on a few carnival rides? Don't mind if I do!
Before long, it was time to head home. Bosty was going to miss that warm weather, but it gave him an idea of some other warm places he'd like to visit soon.