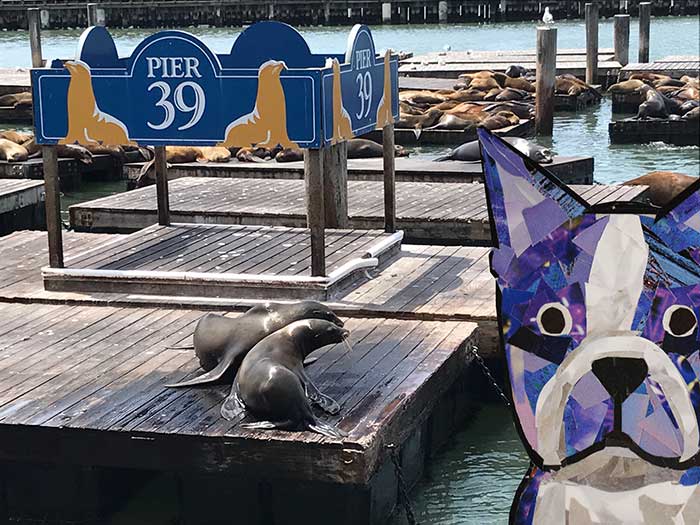 Bosty went to San Francisco again so he could escape the humidity on the East Coast. He decided to start his trip off by visiting the seals at Pier 39.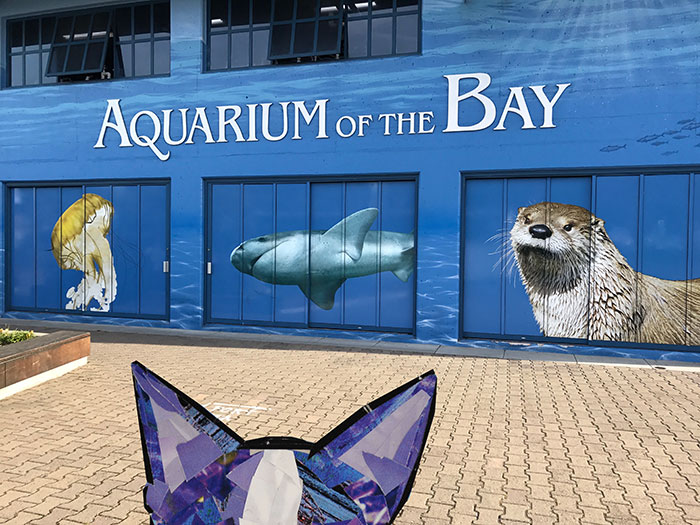 Then he stopped by the Aquarium of the Bay to see all the underwater creatures. He's always curious about what other critters look like.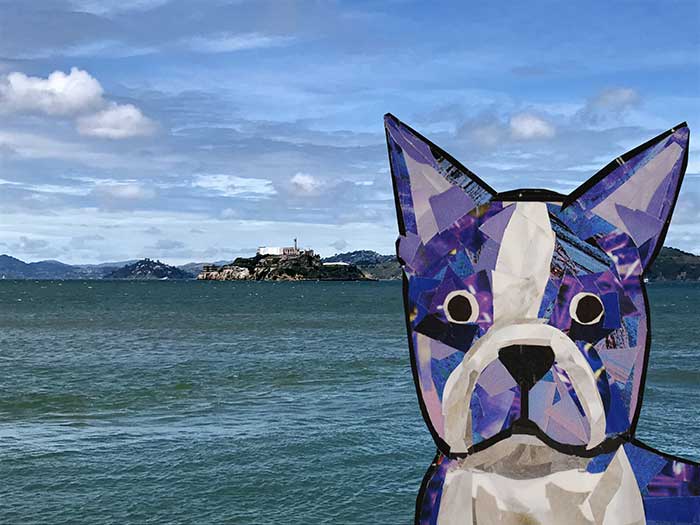 Next, he strolled around outside and got to see Alcatraz Island in the distance.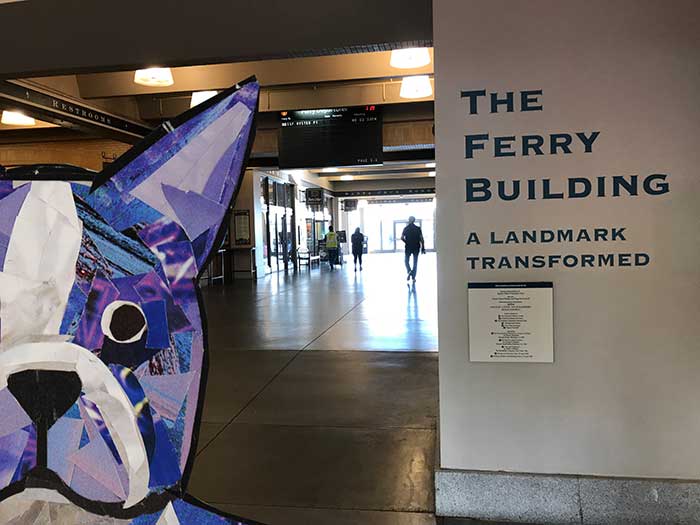 Then he walked along the Embarcadero, where he stopped by the huge Ferry Building.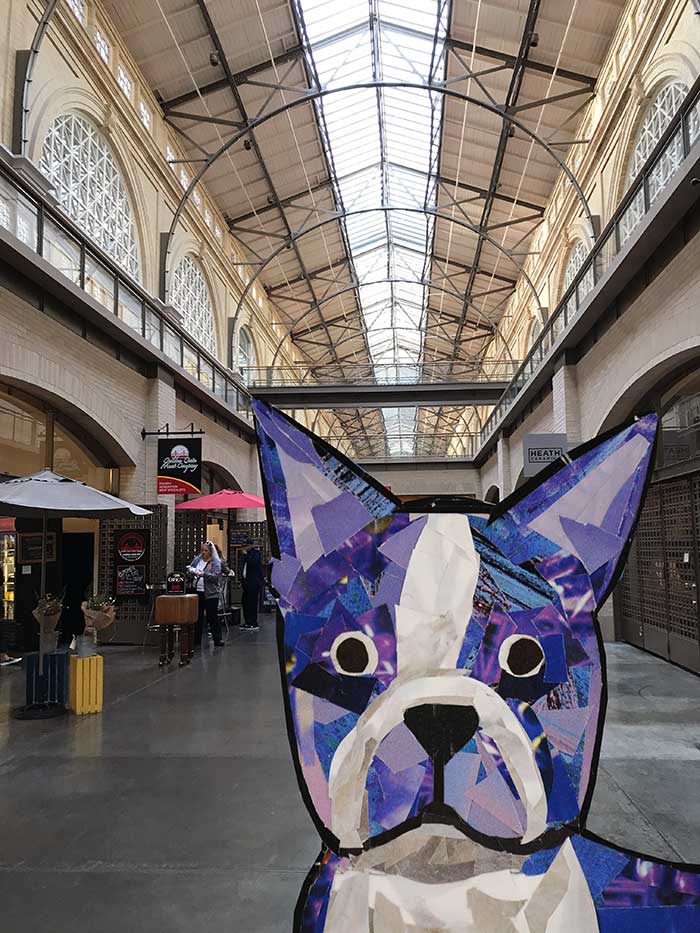 There were all kinds of food stands to take a look at. It sure made Bosty feel hungry!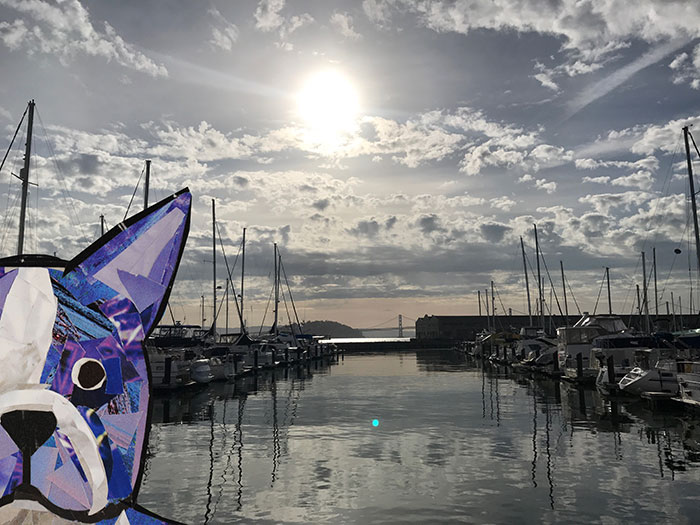 At the end of the day, he sat back, relaxed, and enjoyed the view of the bay. The sun looked beautiful as it was getting ready to set.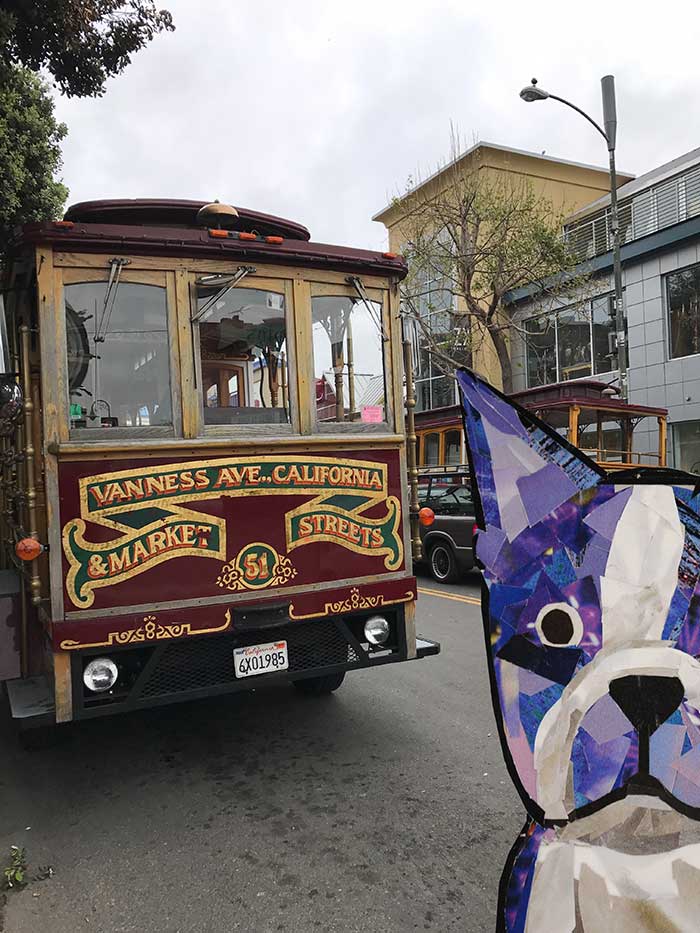 The following day, he got to ride a trolly car across town.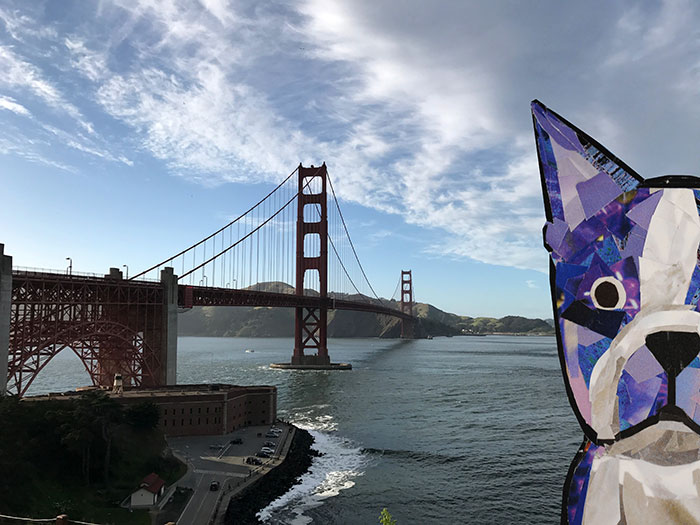 And after being lazy on the trolly, he just had to hike across the Golden Gate Bridge again. Just look at those views!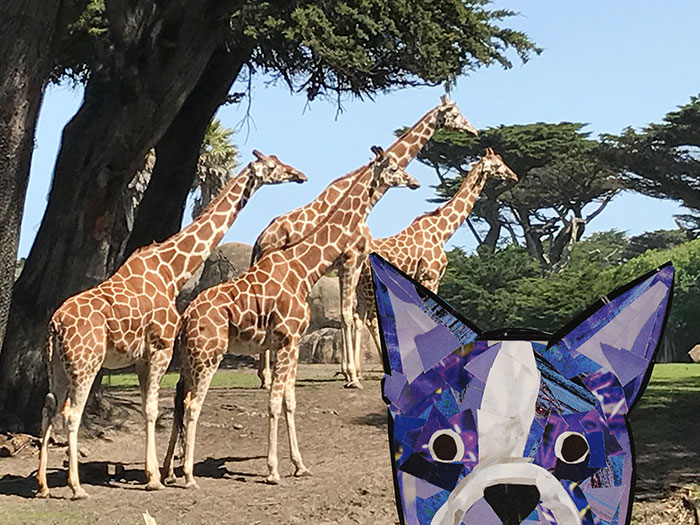 Next, he rode one of the cable cars across town to see the San Francisco Zoo. He was really excited to see all the giraffes there, but didn't know what they were looking at just now. Are you trying to find me? I'm right here!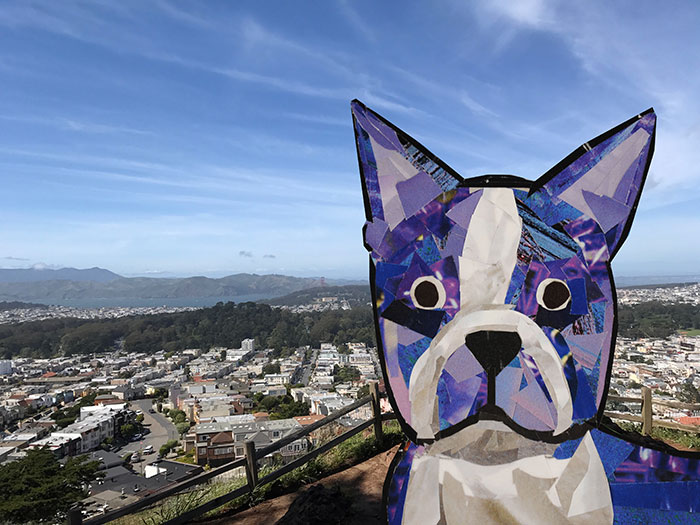 After wandering around the zoo for a few hours, he walked up the 16th Avenue Tiled Steps to enjoy the gorgeous view of the city.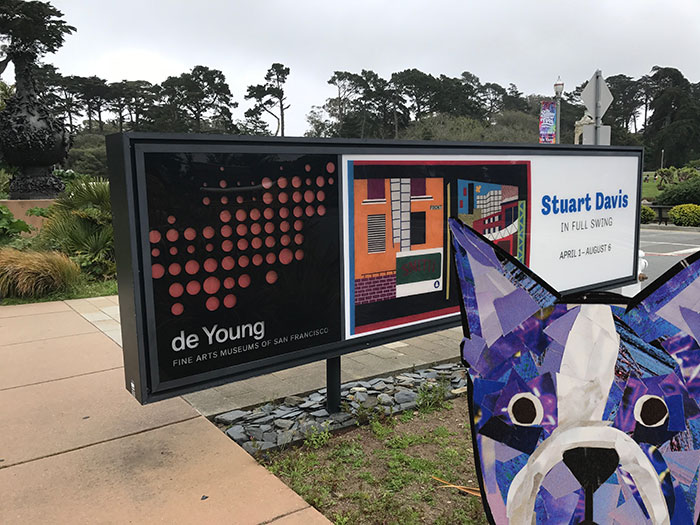 But why stop there? Bosty wanted to take a look at a few museums, so he stopped by the de Young Fine Arts Museum to see the Stuart Davis exhibit.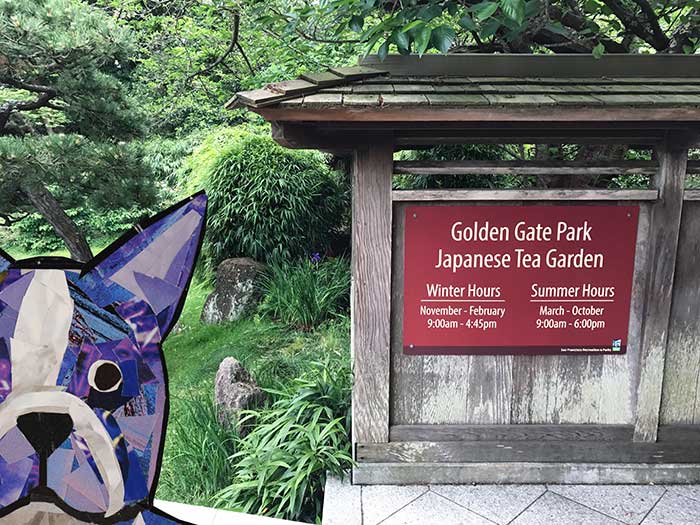 And since he was so close to the Golden Gate Park Japanese Tea Garden, he figured he might as well take a look at all the beautiful plants and flowers there.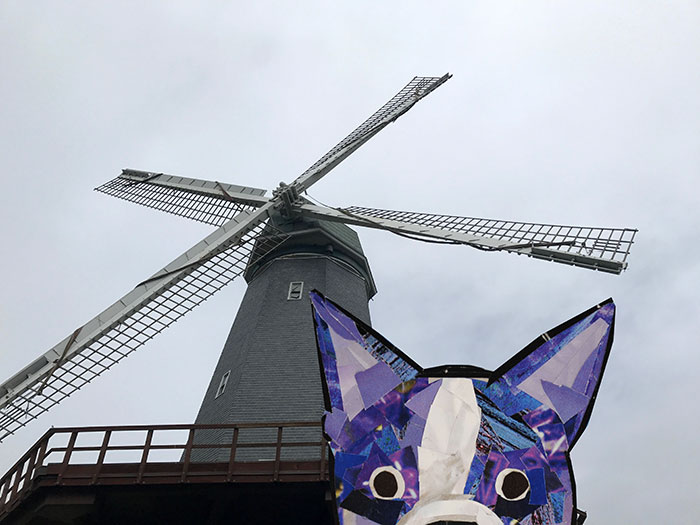 He ended his excursion by heading over to Ocean Beach . He noticed that he could see one of the Golden Gate Park windmills from the beach, and just had to get his picture taken in front of it.
Overall, he had one exciting West Coast visit. And he was pretty exhausted after checking out so many touristy places in the city.