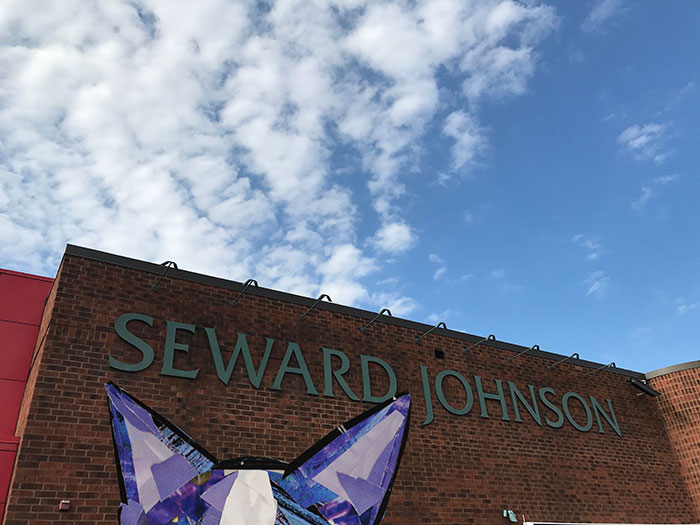 Bosty decided to take a break from the Washington, DC area, and headed up to Hamilton, New Jersey to check out Seward Johnson's Grounds for Scuplture. He spent the entire afternoon wandering around the sculpture park and museum.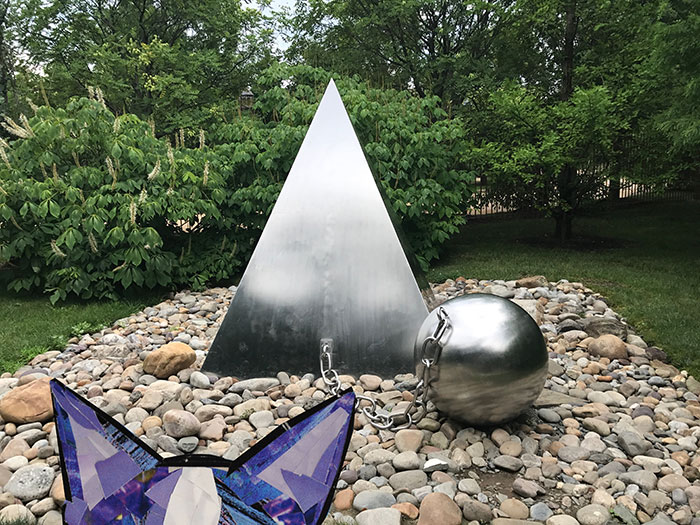 Some of the sculptures were fairly abstract, like William Wiley's "To Marcel Duchamp, 1887-1968, Artist, Tool and Die Maker."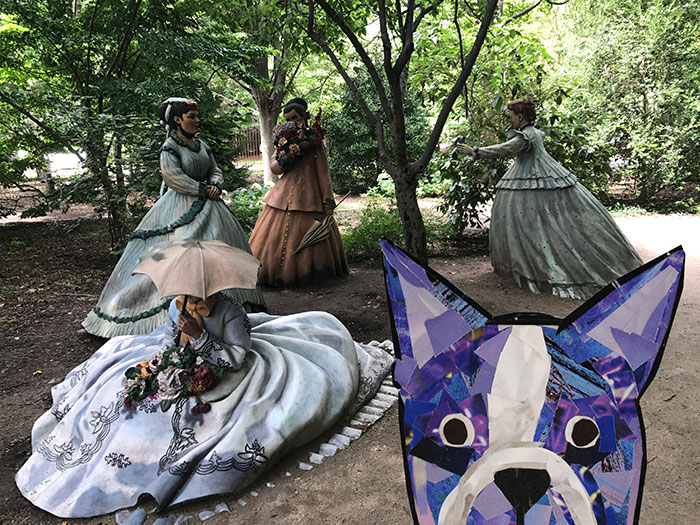 There were several sculptures that were recreations of famous works of art and people by Seward Johnson. Bosty was fascinated by Johnson's attention to detail.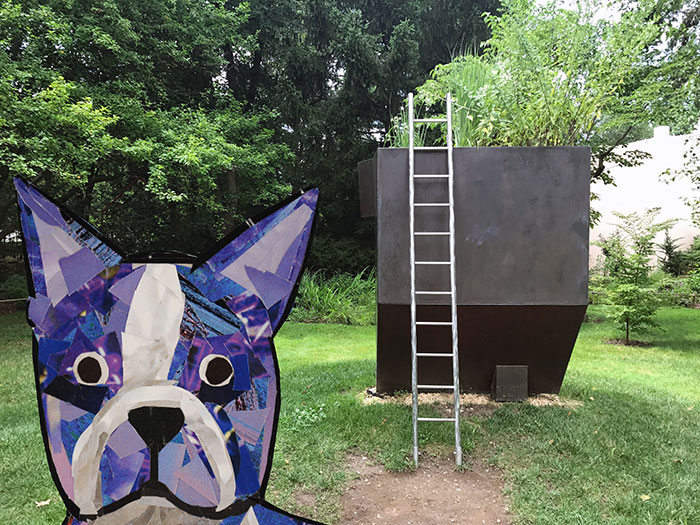 Bosty liked Gunnar Theel's "Nature's Laugh," which somehow managed to tie a sculpture to nature. Theel's sculpture was almost like a large flower pot, with plants growing out of it.
After wandering around for a little while, Bosty took a break to admire his beautiful surroundings. He loved the lily pads the covered the ponds in the garden.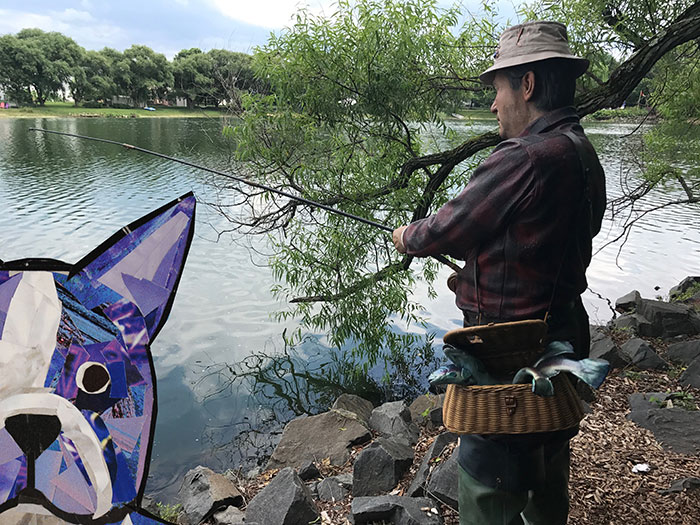 He was amused by Seward Johnson's sculptures of people doing common, ordinary activities, like this fisherman.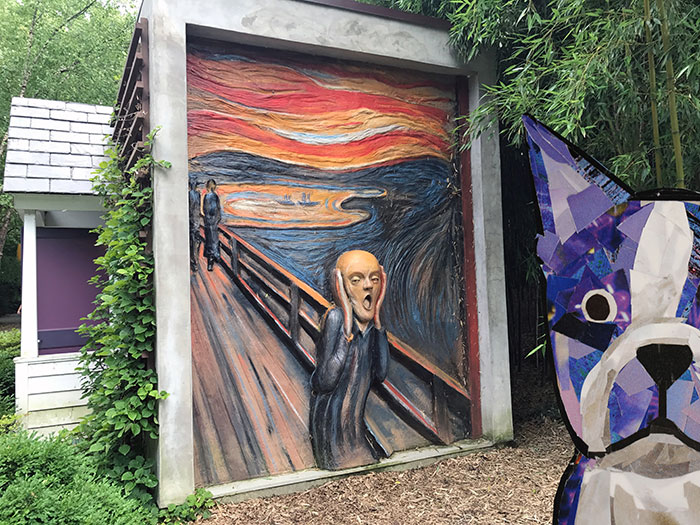 He really liked the life-sized recreation of Edvard Munch's "The Scream."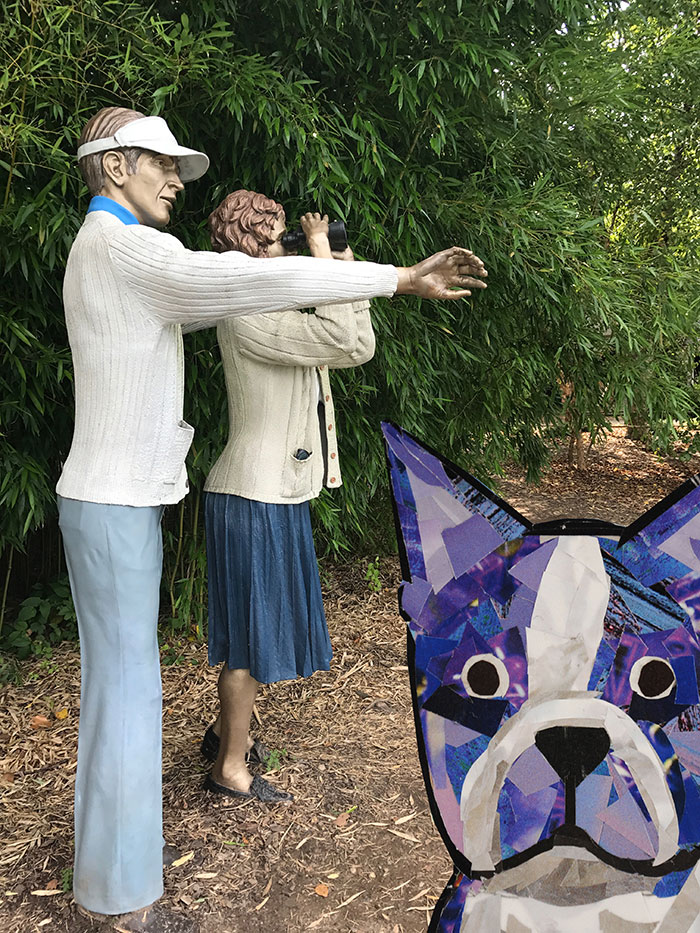 And he decided to pose next to Seward Johnson's sculptures of sightseers to make it look like they might be searching for Bosty…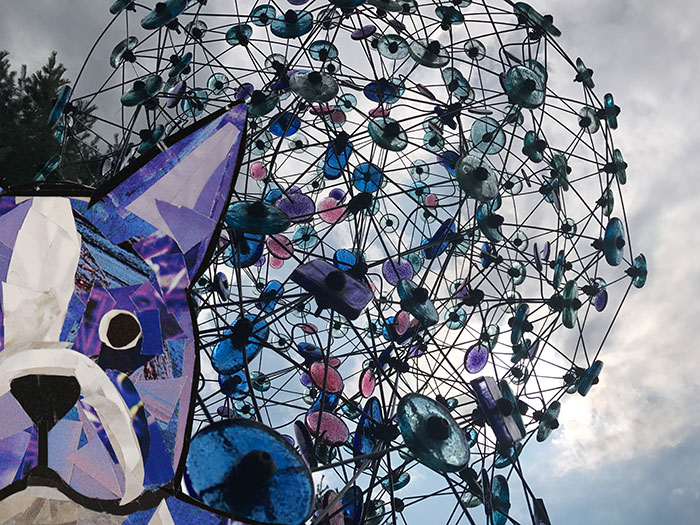 Brower Hatcher's sculptures really caught his eye, with the intricate and interesting way that the sculptor used stainless steel, glass, and iron.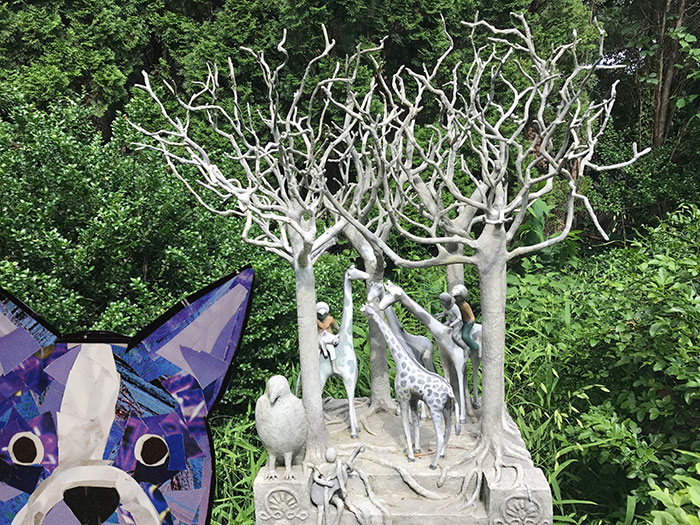 Joan Danziger's "October Gathering" had a whimsical and fun look.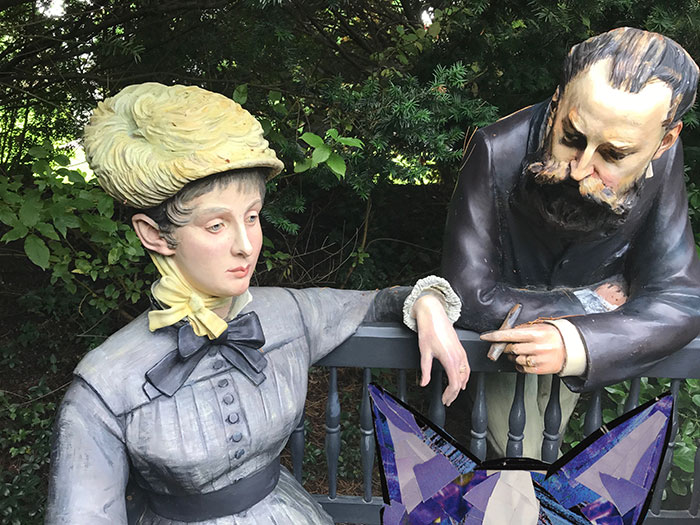 And in between wandering around sculptures, Bosty decided to take a break by resting on a bench with a couple more of Seward Johnson's sculptures.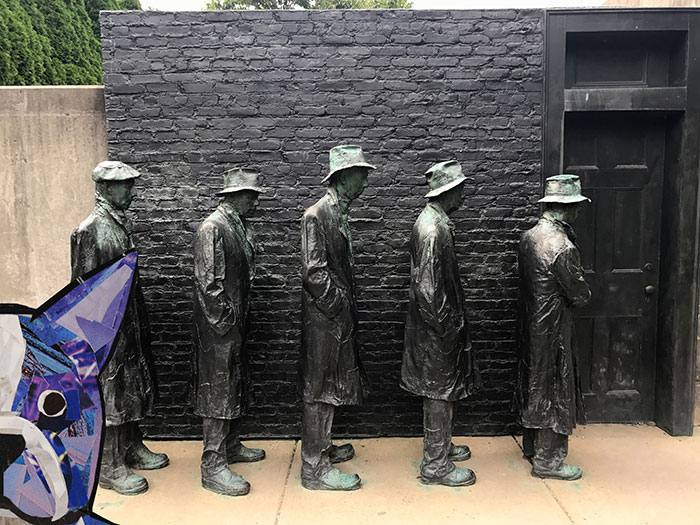 He noticed a sculpture that he had also seen in Washington, DC, George Segal's "Depression Bread Line."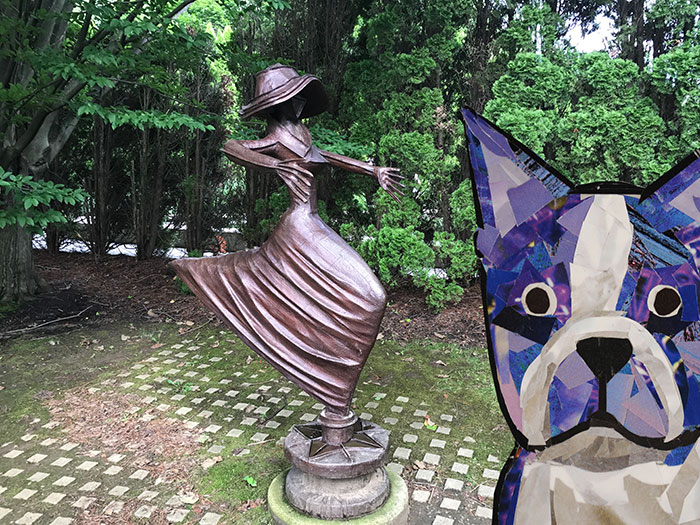 Some of the sculptors used a lot of movement in their work, like Clifford Ward's "Jubilant Dancer."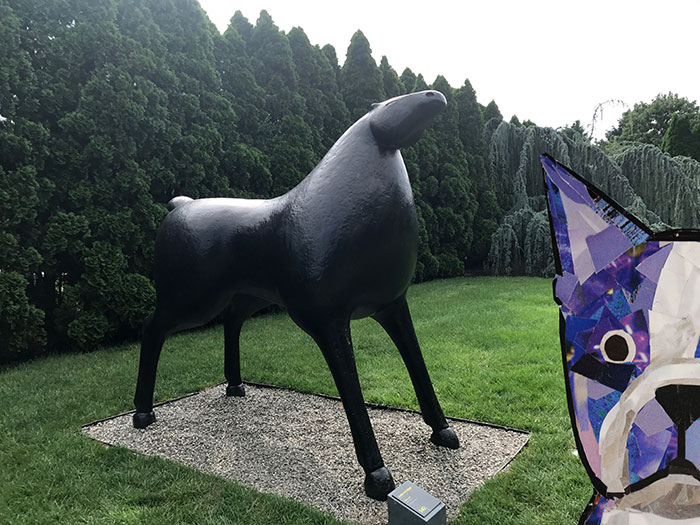 Bosty enjoyed all the sculptures that depicted different animals, like Karen Peterson's "Beast."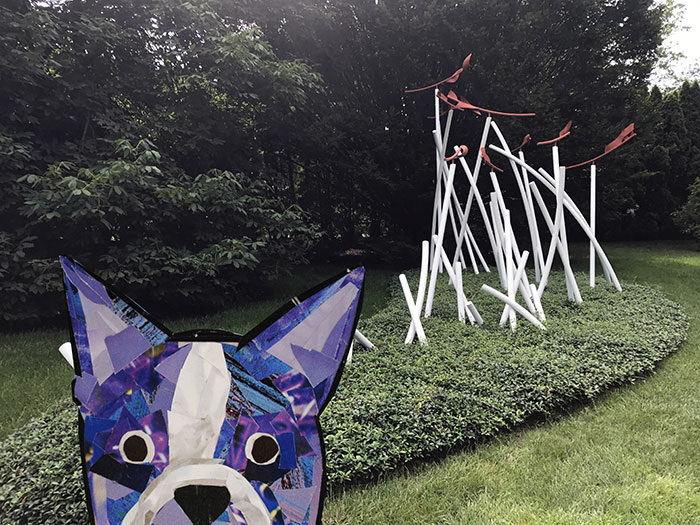 He was also a fan of simplistic shapes, like the use of line in Roy Wilson's "Resting Place."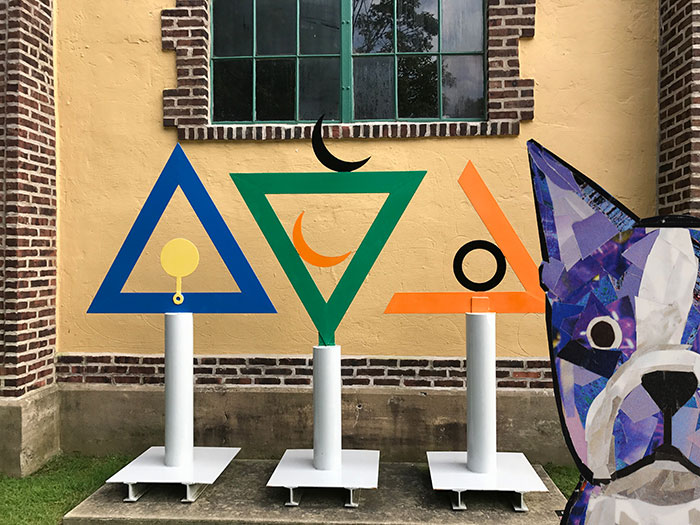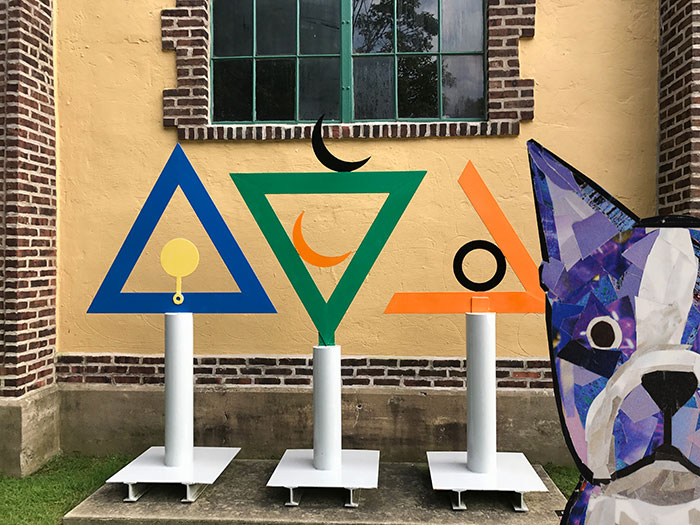 One of Bosty's favorite pieces was Benbow Bullock's "Pillars of Hercules." He liked how colorful Bullock's work was, and his use of geometric shapes.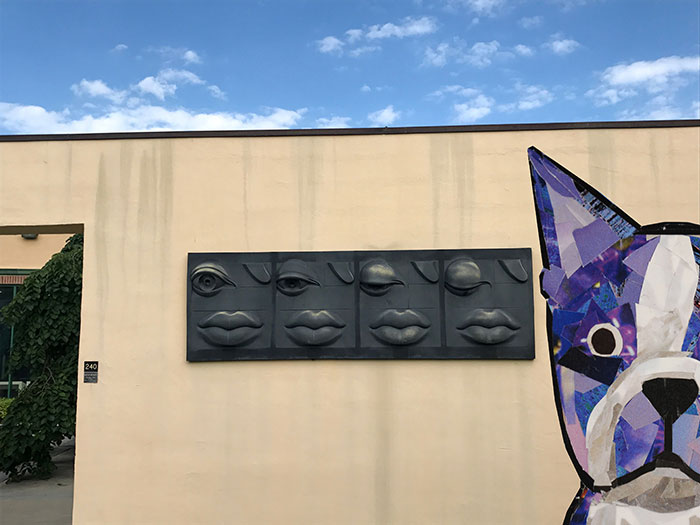 Bosty ended his day by visiting Autin Wright's "The Sleep." Bosty was exhausted after a day of wandering the sculpture garden grounds. He had a lot of fun, and enjoyed posing next to so many exciting and interesting sculptures.