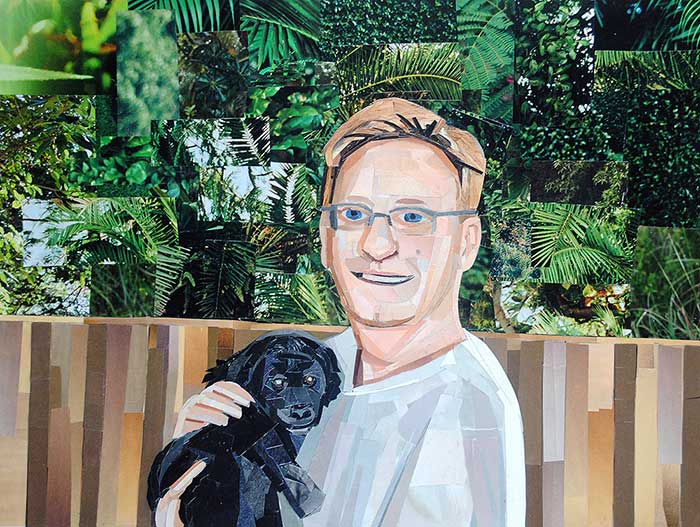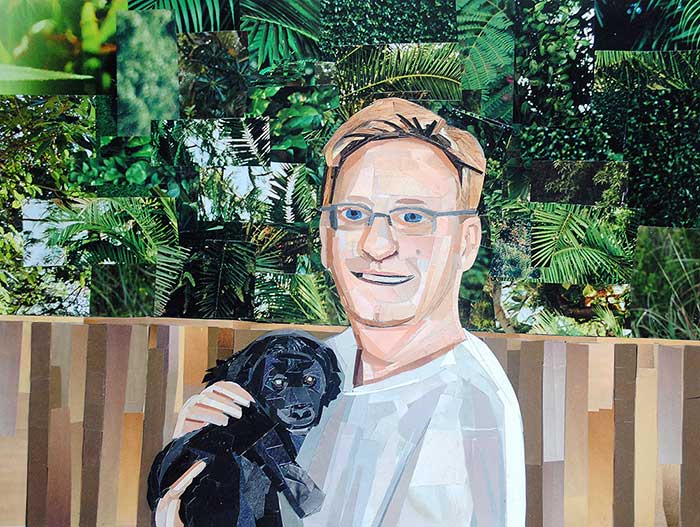 "Mark and Sophie" is a portrait that I was commissioned to make for the wife of a former boss of mine – she wanted to give it to her husband for their anniversary.
It's been a while since I've made a portrait collage, so this piece was definitely a bit of a struggle for me. Usually my collages are relatively flat when you look at the surface – I don't usually use that many layers. However, for this piece, there are definitely sections where I built up the layers more so than others.
Here's the sketch that this piece started off with:
You can see that it looks a lot different than the final piece. Sometimes my sketches don't exactly look the way I want the final product to look, but they do give me an idea of how to block out the entire composition.
Anyway, although this piece was a struggle, eventually all the pieces fell into place. Just goes to show that if you keep at it with something, eventually you can accomplish your goal.