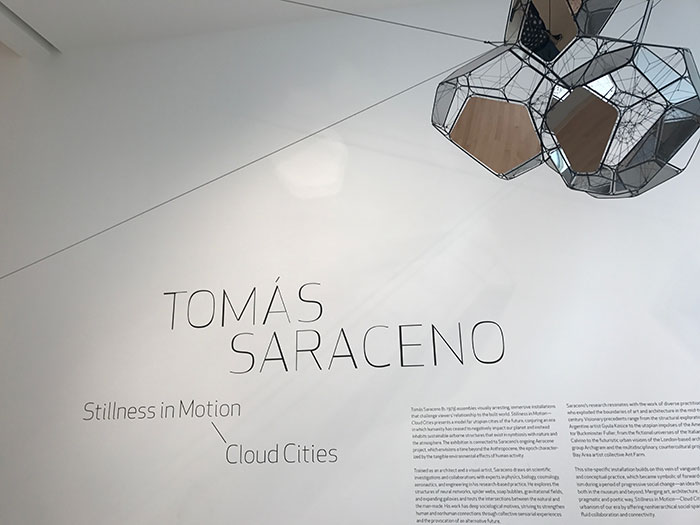 The other month I had a chance to visit San Francisco, and spent a few hours wandering around the San Francisco Museum of Modern Art. One of my favorite pieces was the installation work by Tomás Saraceno – Stillness in Motion – Cloud Cities.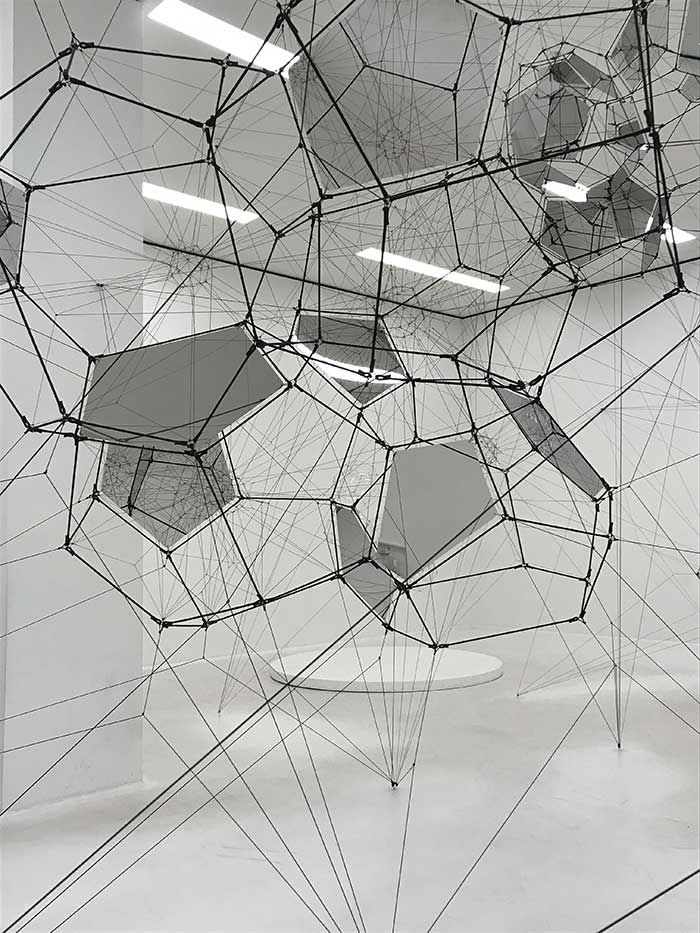 I absolutely loved the simple, geometric shapes that took over the room. I also liked how he wove mirrors into these shapes, which continued to play with your perception of the depth of the room.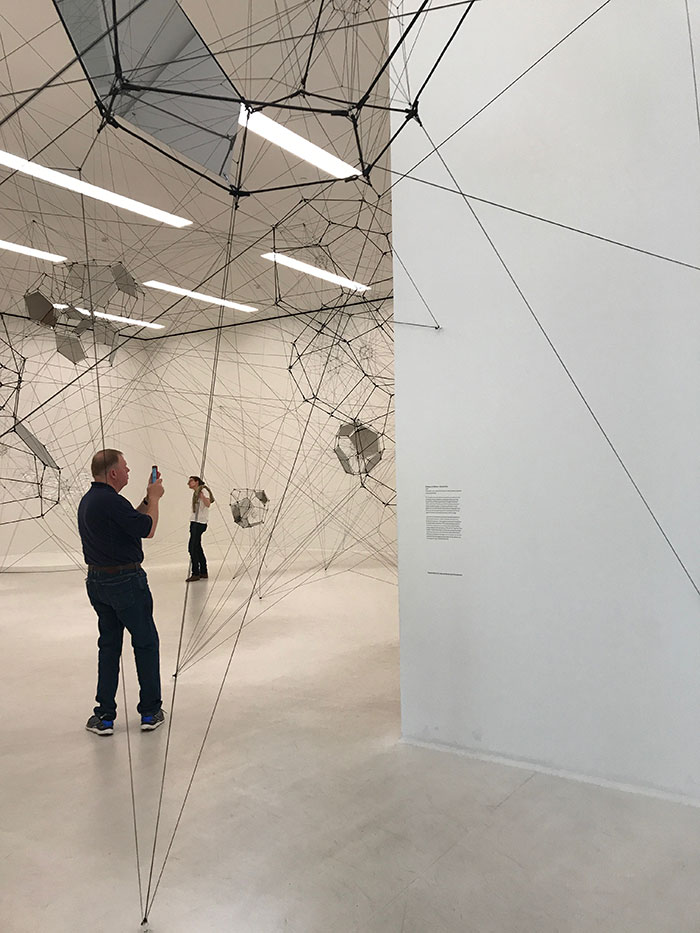 Here you can get a sense of how large the webs are in relation to the museum patrons.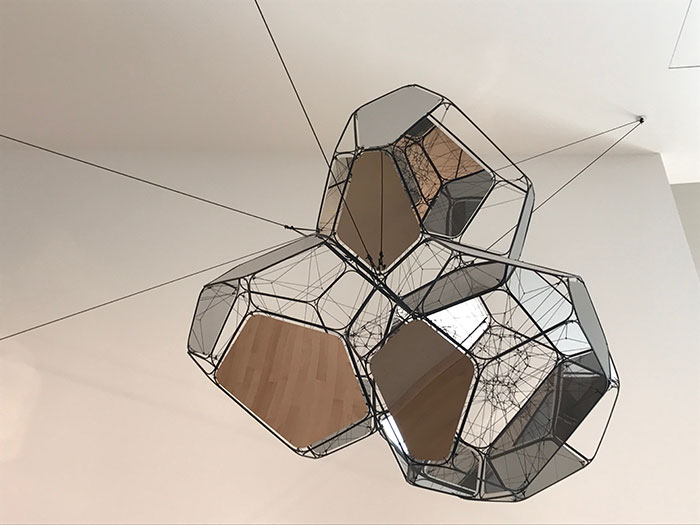 It was wonderful learning about a new artist, and experiencing his work in-person. It was an inspiring visit that helped jump-start my creativity.