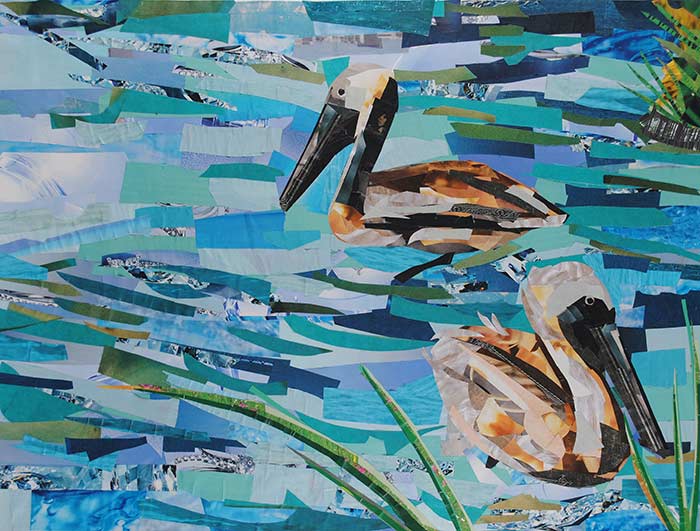 Saturday, April 30th, 2011
10:00 a.m. – 2:00 p.m.
Jasper Arts Center; Jasper, Indiana
Workshop is for Teens and Adults
Join collage artist Megan Coyle as she discusses different collage techniques. Coyle has worked with paper collage for over eight years. During that time, she has honed a technique that she calls "painting with paper" – where she manipulates magazine strips to create collages that look and feel like paintings.
Megan's workshop will review several different paper collage techniques, including her "painting with paper" technique. Attendees will also create several small collages. The workshop is a great introduction to collage and will give more experienced collage artists a few tips and ideas.
This event is open to the public and costs $25 per person. You can register by contacting the Jasper Arts Center.