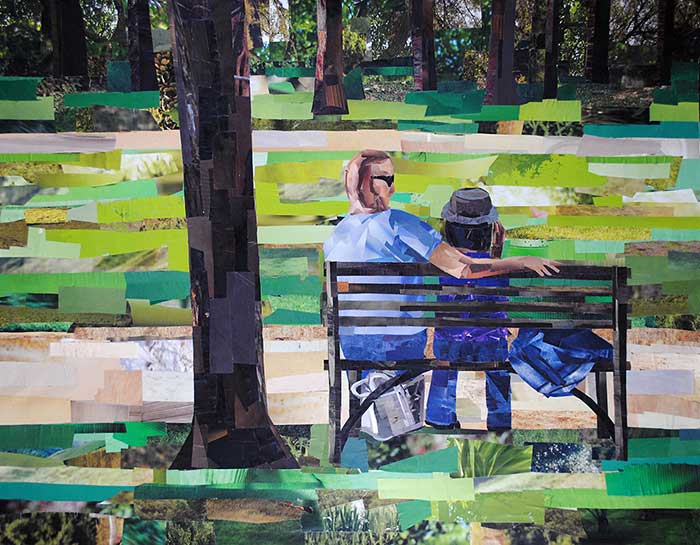 May 4th – 27th, 2011
Krempp Gallery, Jasper Arts Center
Jasper, Indiana
Map and Gallery Info
Artist Workshop: April 30th, 2011
10:00 a.m. – 2:00 p.m.
More Info
"Paper Collage" was Megan Coyle's first solo exhibition in the Midwest. The exhibit showcased a variety of Coyle's collages – including portraits, animal portraits, and landscapes. From scenes depicting everyday life to portraits of animals that were inspired by Coyle's visits to the National Zoo in DC, the exhibit was a great opportunity to see a wide range of her work in person.
The show shared Coyle's unique technique of "painting with paper." It included works that were completed over the past couple of years.
Before the opening of the exhibit, Megan ran her very first "Painting with Paper" Collage Workshop on April 30th, 2011.