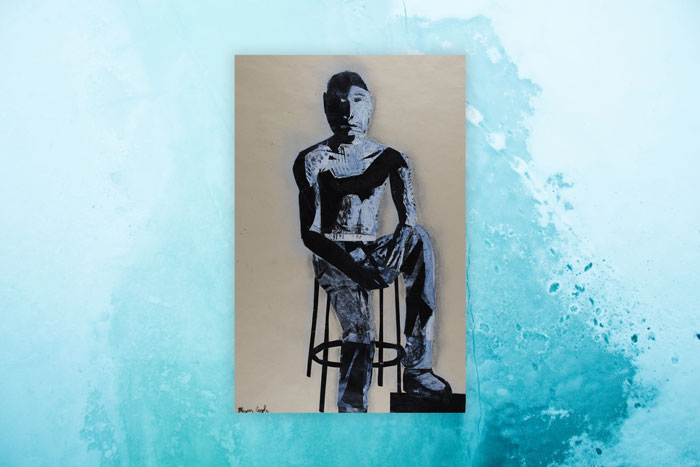 I've been making collages ever since I was a kid. My first collage was made back when I was in middle school. Then for a few years, I continued to experiment with the medium. I had a tendency of working in a number of mediums and collage was simply another area I explored.
By the time I was a senior in high school, I started exploring the process of cutting magazine strips while focusing on color and texture. Before then, my collages looked a lot more like what you think of when you think of traditional collage – where it's obvious that the work of art was made from fragments of photographs.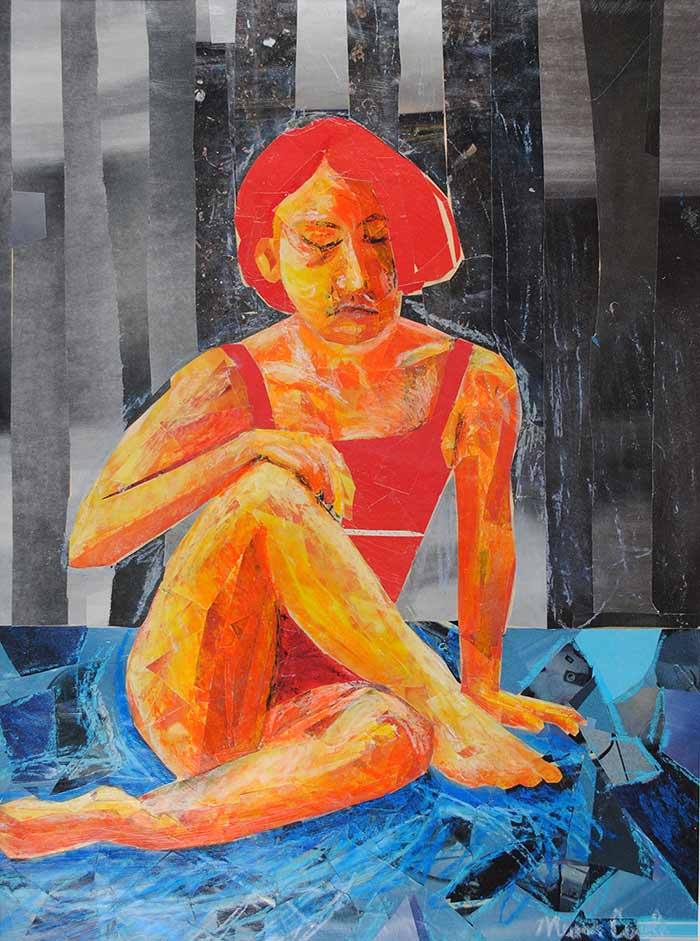 My last year in high school was when I started painting with paper, where I manipulated paper in such a way that it mimicked the brushstrokes of a painting. I also had a habit of incorporating oil pastel with my collages, until a peer asked me why I was covering up all my hard work by drawing on top of it. When I realized I didn't have a good answer for her, I decided I should focus on making collages entirely from paper.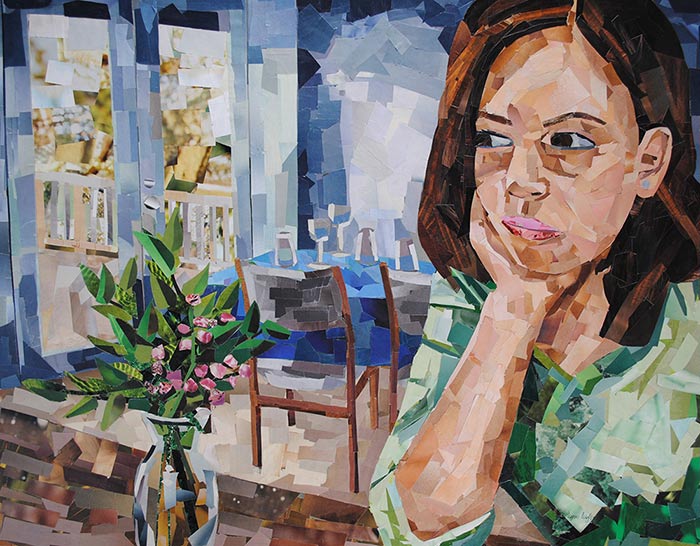 My senior thesis exhibition was my first cohesive body of work that was made entirely from paper. And since then, I've continued to hone and explore my craft. I have no idea how my art will evolve in the next ten years, and to me, that's pretty exciting. I'm looking forward to my future artistic adventures.