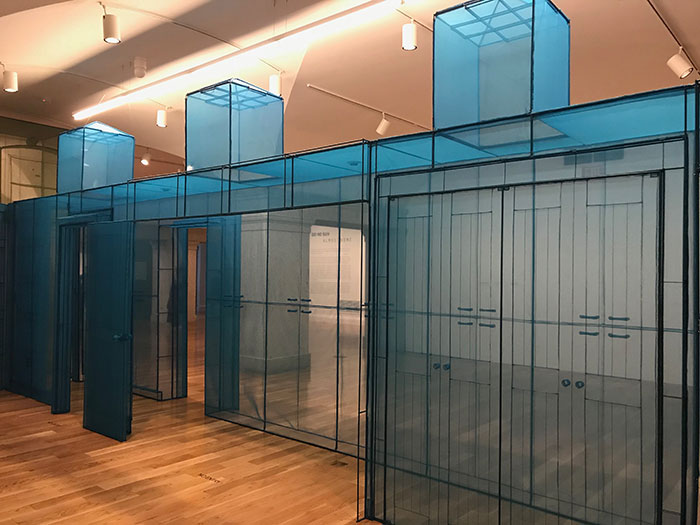 Yesterday I stopped by the Smithsonian American Art Museum to see Do Ho Suh's Almost Home exhibit. The immersive installation features hand-sewn recreations of homes where Suh has lived around the world.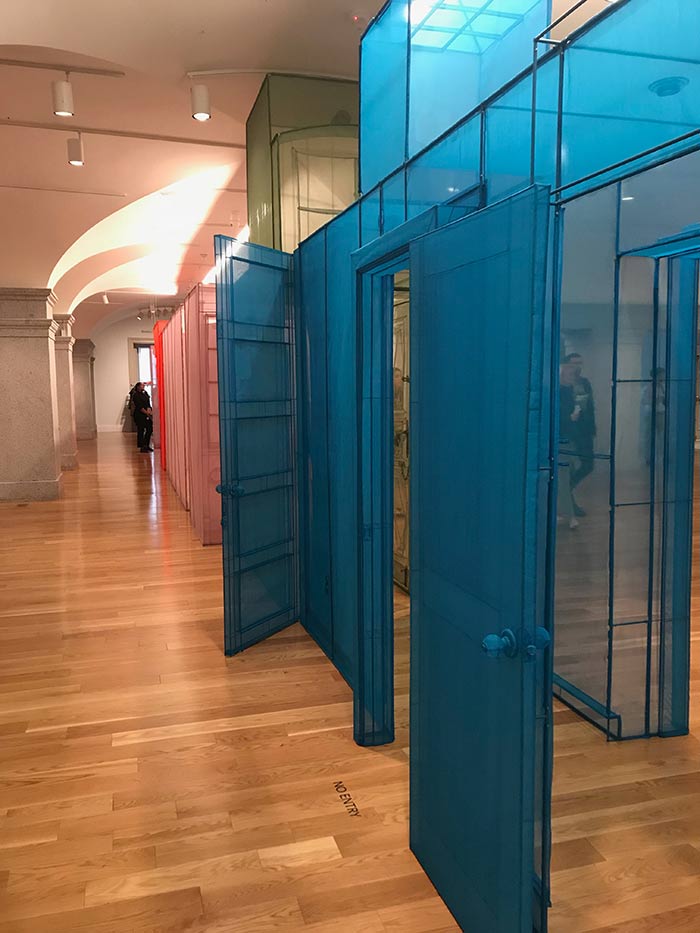 It was amazing getting to see his attention to detail up-close and in-person. I was especially impressed with the doorknobs and piping that ran throughout the installation.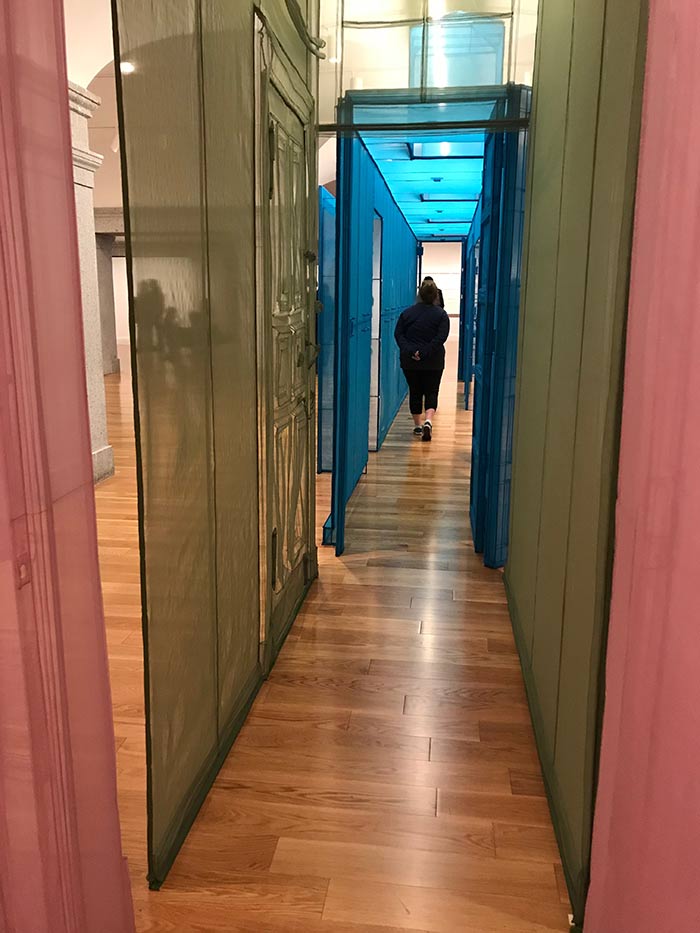 We waited in line briefly before we could walk through the installation of bright colors. The transparent fabric made the whole art piece have a dreamlike, hazy quality.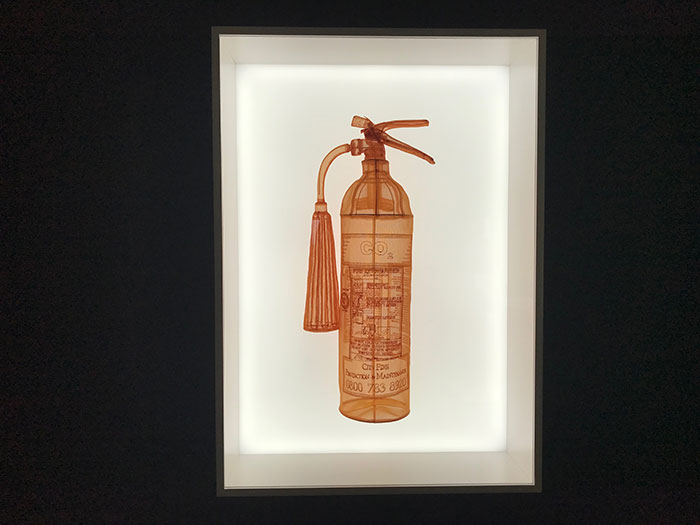 Around the installation were several smaller pieces and studies by Suh. I was fascinated by the colors he used, and again, those details! One of my favorites was the fire extinguisher that he recreated with fabric.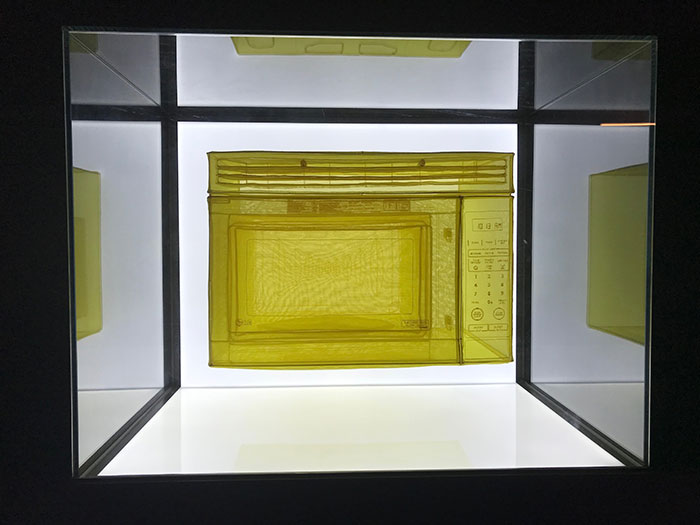 Above you can see his fabric microwave creation.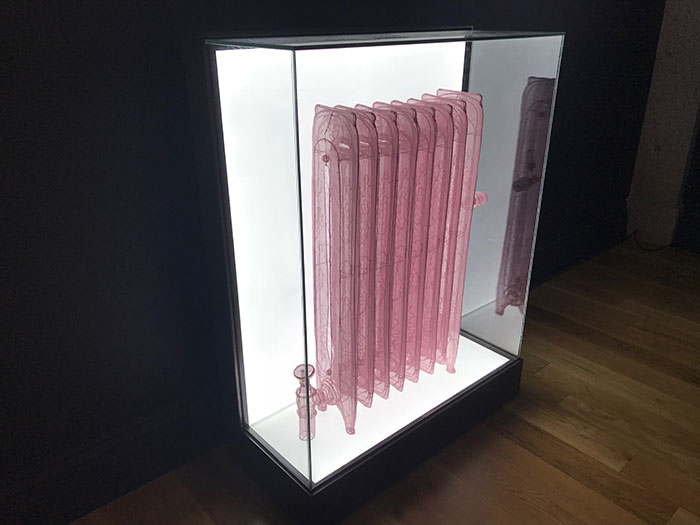 A couple of these radiators were also inside the installation.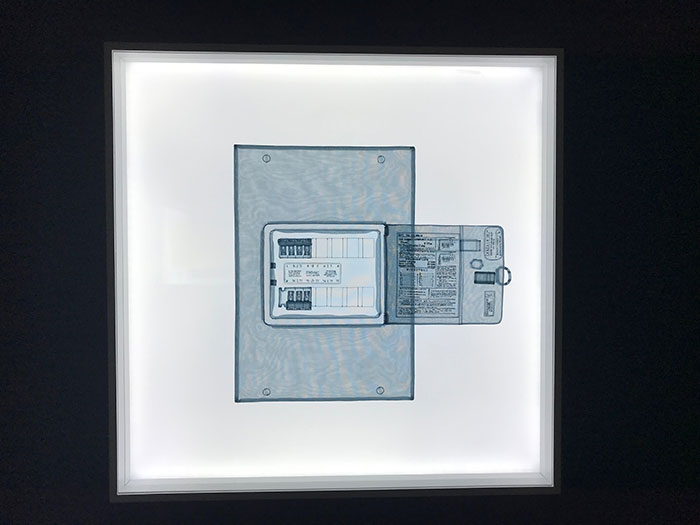 And one of the more unusual pieces was a recreation of a circuit breaker. I suppose it just seemed unusual since even though it is a detail that every home has, it's something you don't really expect to see represented in art.
It was definitely a fun visit taking a look at Do Ho Suh's work. As an artist, it's important to see what others are creating out there. That way you can get a new perspective on other artwork that's being made, and get your own inspiration for new work.