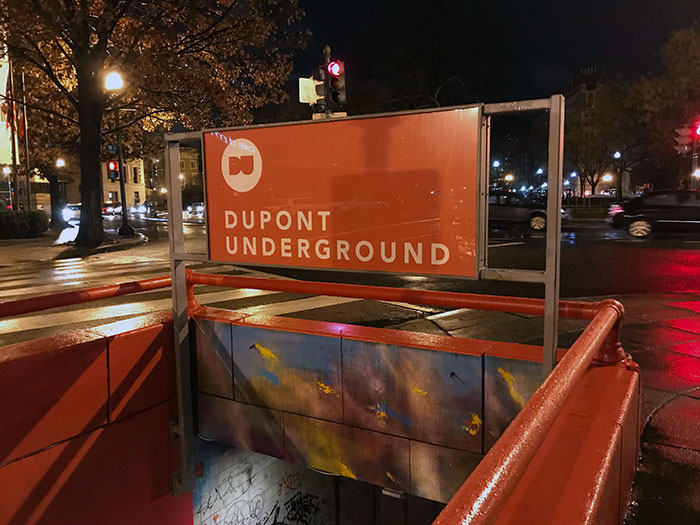 I heard about DuPont Underground a while ago, and had been meaning to stop by sometime to check it out. I liked the concept – taking an old metro station and turning it into an arts center.  So when I heard about the Homegrown DC event, where local bands were playing in the space, I bought tickets so I could see the live music and take a look at the current art exhibit.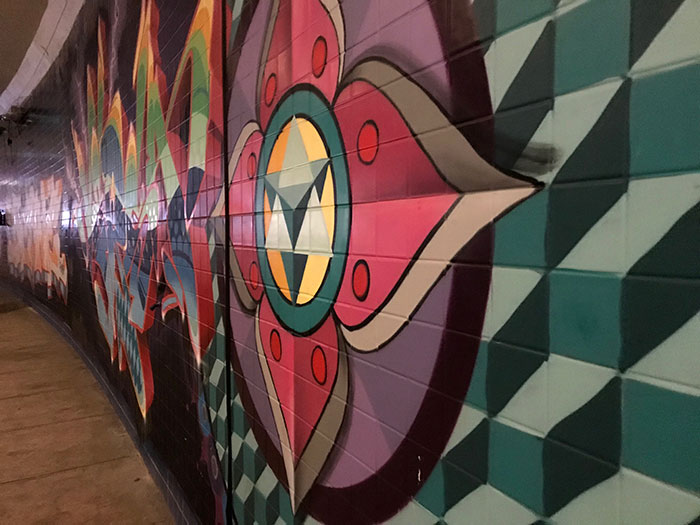 I especially liked the graffiti along the side of the space. I've always had a fondness for street art, I love the colors and bold lines, and having some graffiti within the art space was wonderful.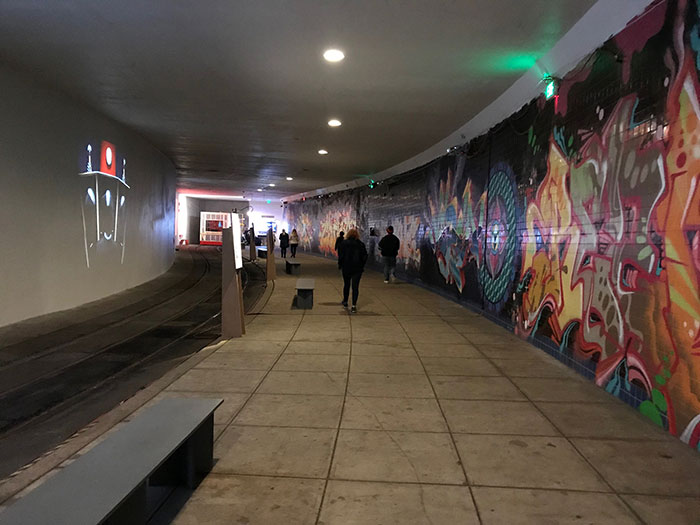 However, I was disappointed that the current exhibit, Brian Dailey: An Odyssey, didn't make use of the entire space. Brian Dailey's work mainly consisted of projected imagery on the blank wall of DuPont Underground. As you can see from the photo above, the art was confined to a very small portion of the space.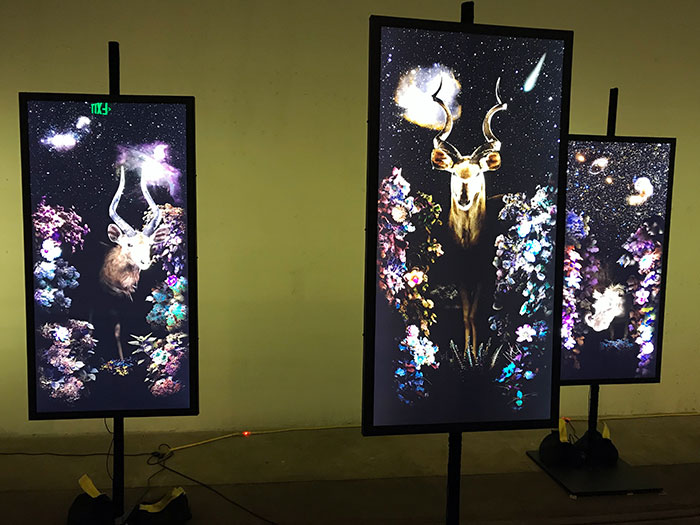 I thought Brian Dailey's celestial wildlife pieces, part of his Impressions of Africa Redux series, were beautifully done. The vibrant colors stood out, and since I've always been a fan of artwork that features wildlife and animals, I was especially drawn to these pieces.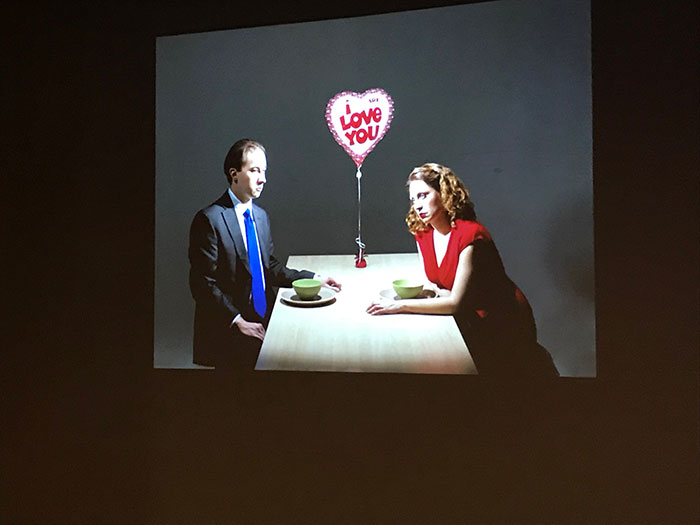 I also really enjoyed the projected scenes of people, part of his Tableaux Vivant series.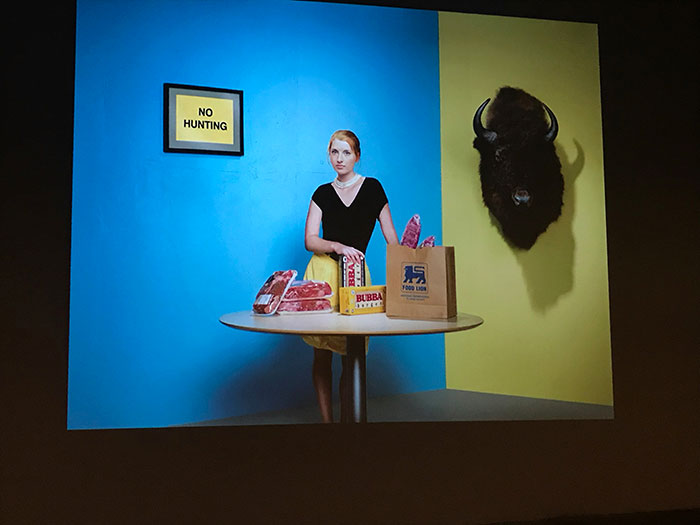 I thought Tableaux Vivant displayed an interesting commentary on everyday life.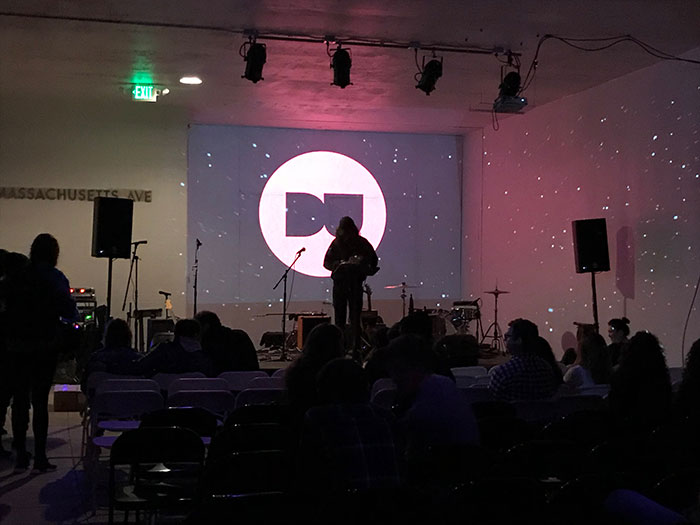 Although the music at the exhibit was difficult to hear (the room wasn't really prepared to have the acoustics necessary for a concert), the backdrop for the concert was beautiful in its own way.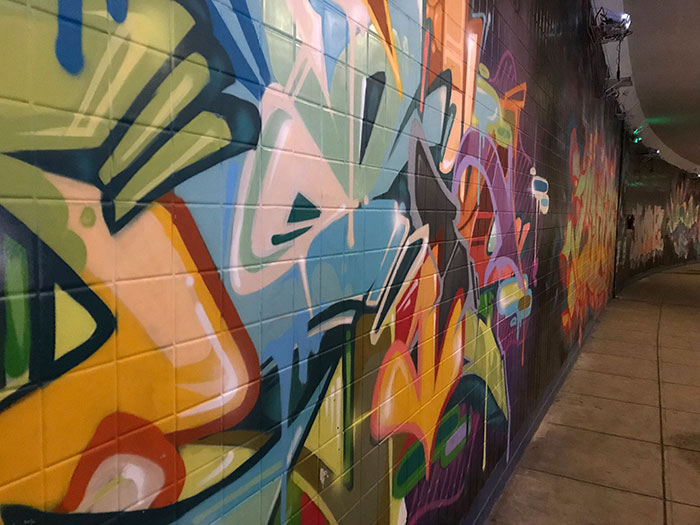 Overall, I enjoyed seeing some beautiful graffiti and taking a look at a few of Brian Dailey's intriguing works of art.