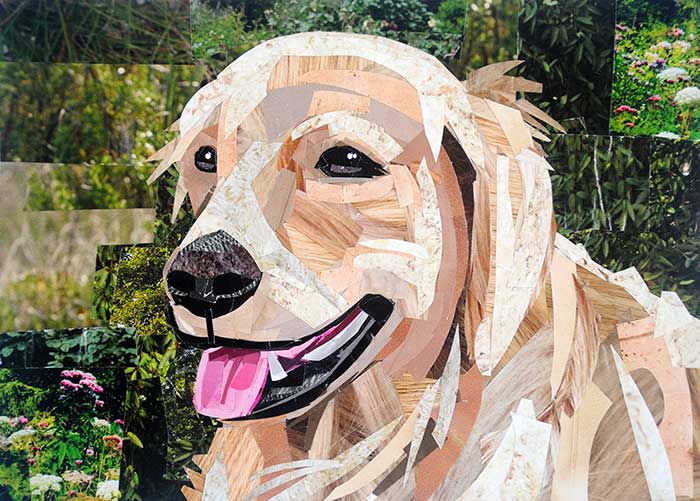 I've always been a bit of a dog person. I grew up with a dog, and I always appreciate getting to visit my friends who own dogs. This is a piece inspired by one of those furry friends.
If you look closely at the Golden Retriever's fur, you'll notice that it looks like the texture of hair. That's because I cut out fragments of images of blonde hair from models in the magazines I paged through, in order to construct this piece. The background is composed of fragments of landscape scenes, and the nose is made up of a few interesting textures I found.
Overall, I enjoyed making another collage of a grinning dog. Golden Retrievers are such fun dogs, and I'm especially a fan of adorable Golden Retriever puppies.