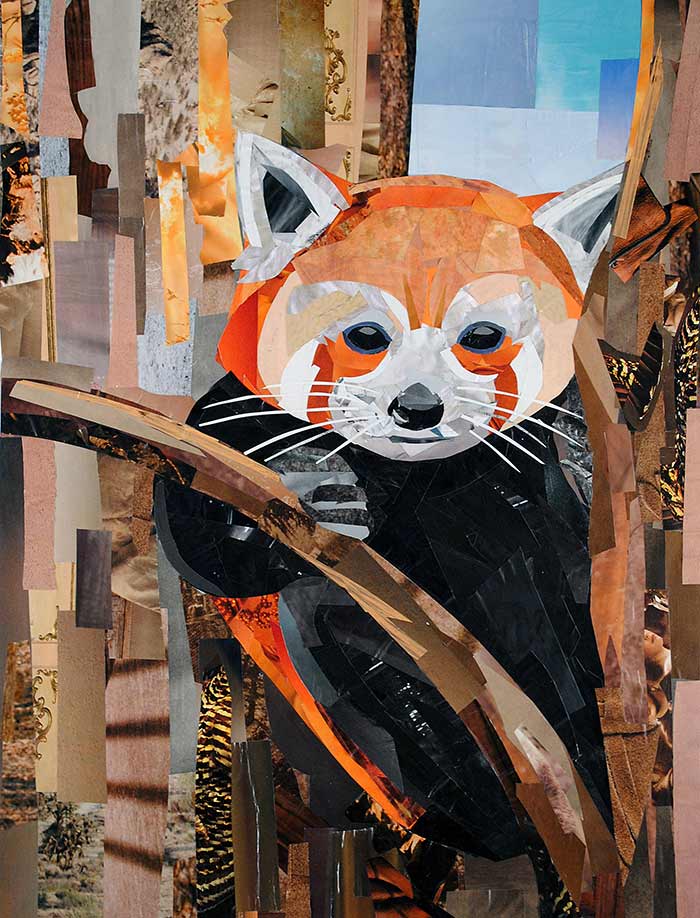 June 1st – 30th, 2012
Arlington Central Library Gallery; Arlington, Virginia
Map and Gallery Info
Coyle's "Tree Baby" and "Autumn Afternoons" collages were on display in Arlington Library's "Recycled Art Show" group exhibit. The show featured artwork by local artists and each work of art was comprised of at least 50% recycled material.
This was Coyle's second group exhibit at Arlington Library – she previously displayed her work in "The Art of Food" exhibit. She has also had two solo shows there, "Collaging the Figure" and "Select Works from Duck & Fish."
Since her work is constructed entirely from magazine strips, it was a perfect fit for the show's theme.