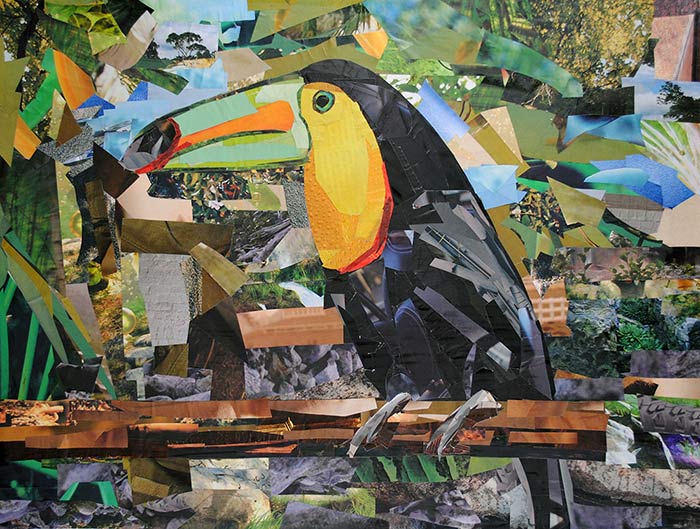 August 16th – December 12th, 2011
Davidson County Community College;
Lexington, North Carolina
Map and Gallery Info
Opening Reception: Tuesday, August 30th from 4:00 – 6:00p.m.
Megan Coyle was selected to be one of nine artists in this juried group exhibition. Seven of her collages were on display at Davidson County Community College's Fall 2011 exhibition, "Out of the Wilds." The show included her "Brown Bear," "A Piece of the Ocean," "Sunbathing Turtles," "Elephant," "Turtle," "Gorilla," and "Toucan" collages.
The artists featured in the exhibit created a variety of artwork that reflects the wildlife theme. Coyle's wildlife collages were inspired by her trips to the National Zoo and Smithsonian Natural History Museum in Washington, DC. The selected collages show Coyle's range of texture and color use, as well as the different ways she depicts different animals. The exhibit included some of Coyle's newer work as well as older pieces like "Elephant."