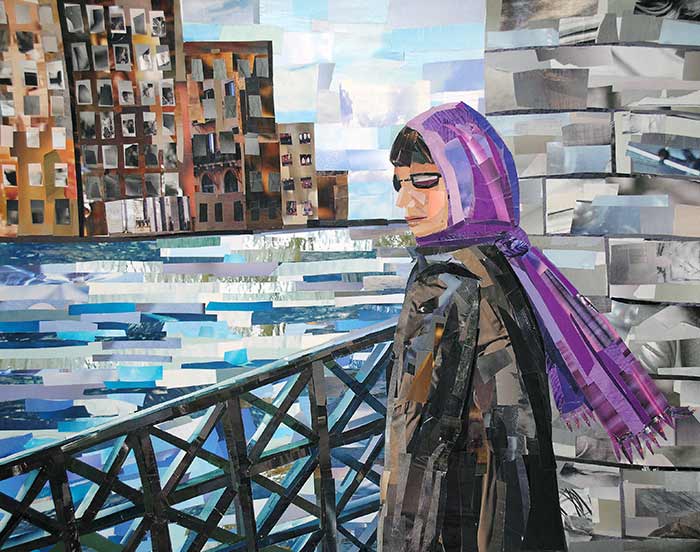 This piece is pretty thick in some areas from layering lots of magazine cut-outs in order to get the figure looking right. It's funny how that happens with some of my collages – if I have to focus a lot of energy and time on one area, the collage will feel heavier in that area when I lift the piece up.
In other news, Carly from MommyGarten.com mentioned me on her site in an article, "Art & Work of Creative Parenting: Field Trip Friday." She discusses using collage as an art project for your child.
I hope everyone is having a great weekend. I'm taking care of quite a few errands, working on a new collage for my show in July, and of course, having some fun.