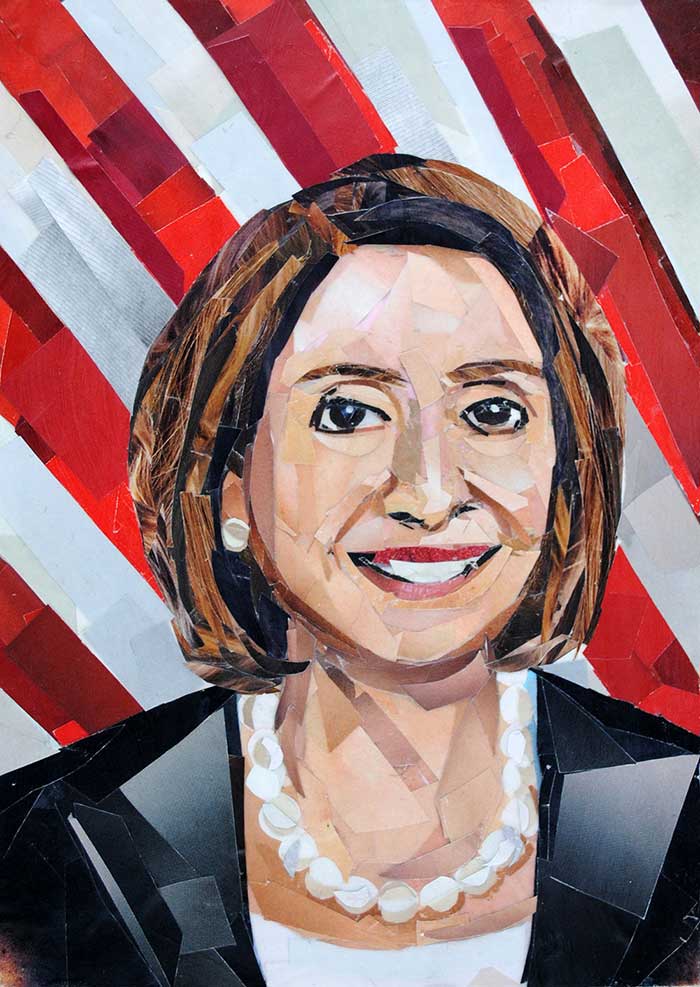 And here's the finished piece – as you can see it's much different than the first progress picture. When my client reviewed progress images of this one, she decided she wanted Nancy wearing a dark jacket instead of blue. She also made a few suggestions here and there. Her feedback was pretty helpful with shaping this into a Nancy portrait that looks more like Nancy.
I'm kind of excited about the idea of making a series of political leader collages, especially since I live in the DC area. We shall see how that goes when I get to it…
And now I'm off to work on my children's book illustrations as well as another portrait for a client. It's snowing like crazy outside – good weather for staying in and making artwork!