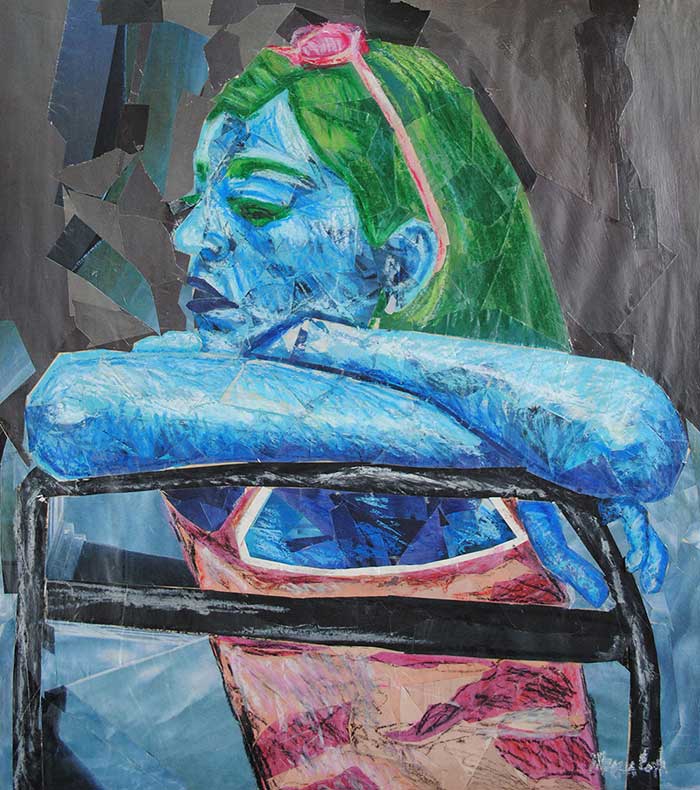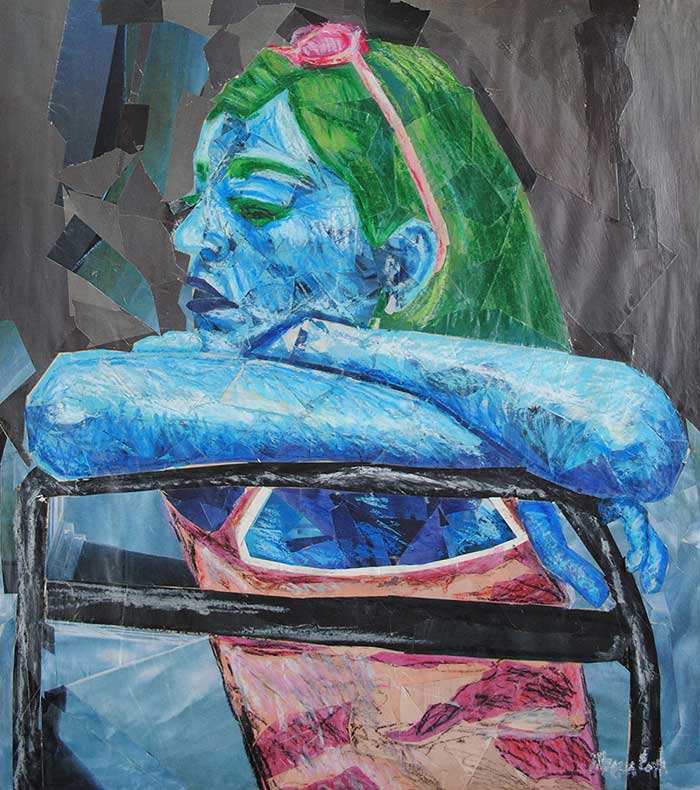 December 2007 – May 2008
Arts and Letters Gallery; Elon, North Carolina
Megan Coyle's collages "Feeling Blue," "Pink Flower," "Orange Lily," and "Girl with Glasses," and her mixed media painting, "Abstract Trees," were approved for an exhibition in the Arts and Letters Gallery. The art was put on display in the fall of 2007 and was taken down in the spring of 2008. The gallery was located in an artist community and Megan's work was exhibited in the main entrance gallery space. This show gave Megan a chance to share her work with other artists in the area.
The collages she selected were her favorite pieces that she had done at this time. She hadn't focused on collage in her art for a while, and this exhibition helped jump-start her creativity and fueled a bit of the inspiration for her senior thesis work.