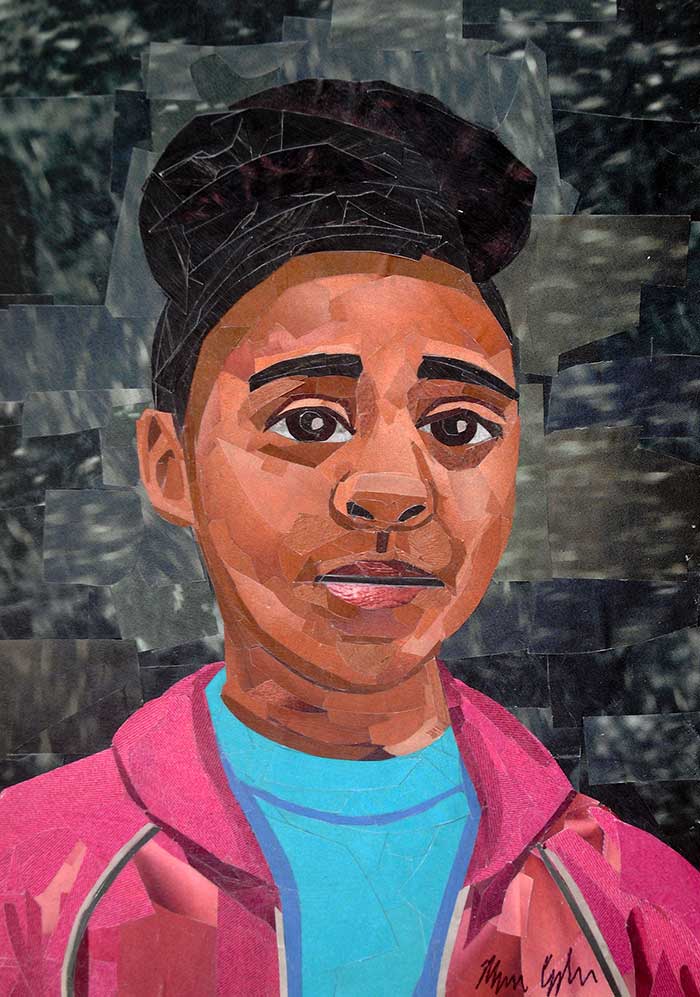 It's a New Year, which means it's time for some new art. This is the first collage I've completed this year, and I'm still working my way through my Stranger Things collage portrait series. I think I'll do at least three more before I move on to another series.
I had a lot of fun working on this piece. Erica is one of my favorite characters and I enjoyed working primarily with solid colors to complete this one – focusing a lot on different shadows and highlights. I especially like her colorful outfit.
Anyway, I hope everyone had a happy holiday! I'm looking forward to another year filled with art-making and adventure.