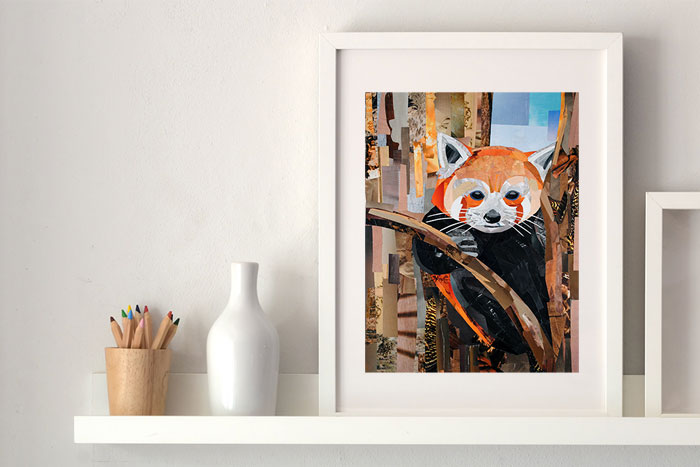 Art always had a big role in my life when I was growing up. It was just something that I did and I didn't think twice about it. I took art classes at local art galleries and took an art class every year at school. I don't think I actively thought that I was an artist or thought about becoming an artist until I was in high school.
High school was when I started becoming more serious about art. I was mentored by a local artist at the Torpedo Factory Art Center in Alexandria, Virginia, and had a couple of my first-ever group exhibits. I found myself spending hours of my free time painting at an easel and experimenting with mixed media. But again, I don't ever think I thought "I'm an artist" or "I'm going to become an artist." At that point in time I was wrapped up with becoming a writer, which is what I initially went to college for.
At Elon University I studied creative writing, but quickly realized that I felt lost without having some sort of visual art outlet. I picked up painting as a second major. After graduating from college, I finally realized I was an artist. I had this drive to make new work and exhibit my art. And I realized how important art had been in my life all along.
It's funny how something can be in your life for so long, and it can take you a while to realize how much it truly means to you. I'm glad that what I once thought of as a hobby or creative outlet, is something I now know I need in my life. I'm glad that I eventually found my way to calling myself an artist. And these days I'm continuing to hone my craft and share my technique with others.