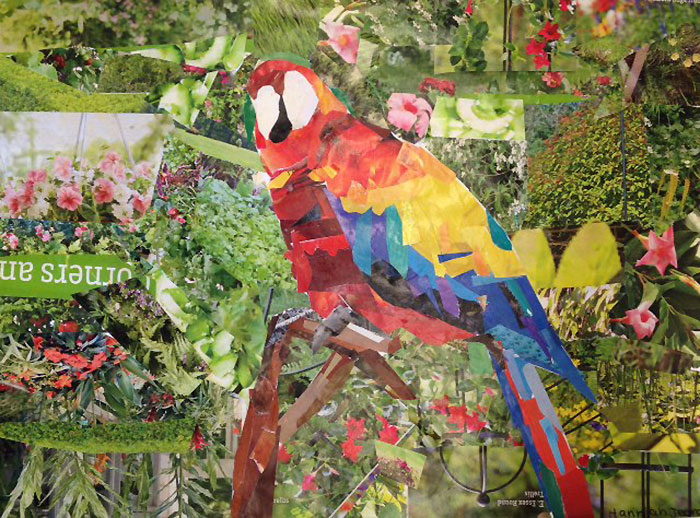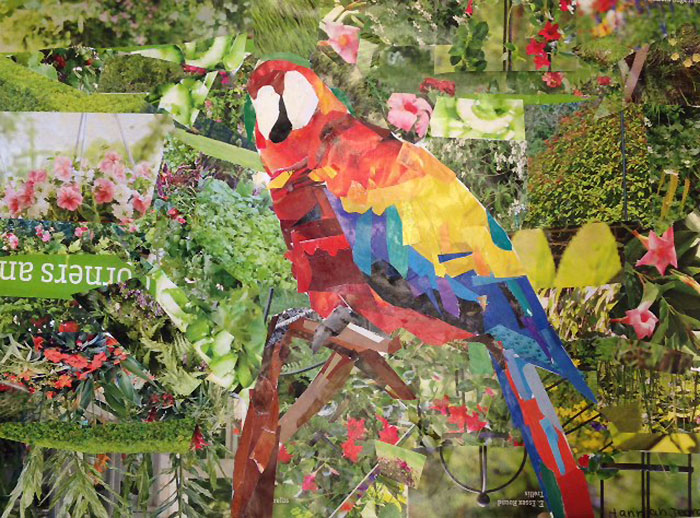 Kim's 8th grade class from Durham, New Hampshire, recently created their own collages. It was great getting to see what they came up with while using my "painting with paper" technique.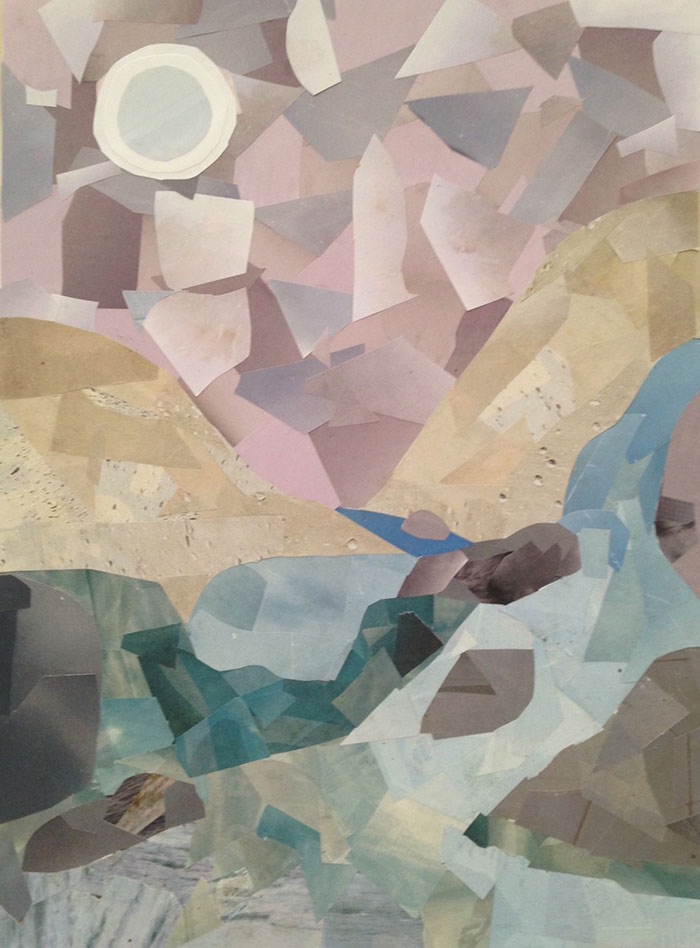 Their work is pretty impressive. Back when I was in 8th grade, I remember the collages I used to make were more like what you traditionally think of when you think of collage. So seeing what these students made, while only using paper for the shadows and highlights for each composition, was wonderful.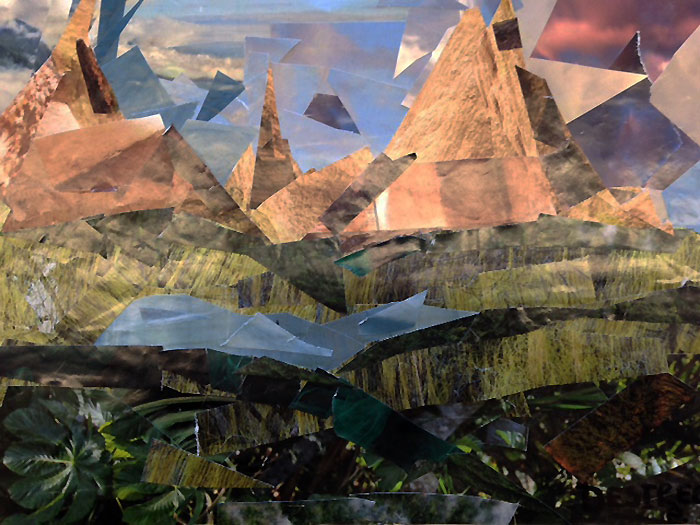 I enjoyed seeing how each student used a mixture of solid colors and textures.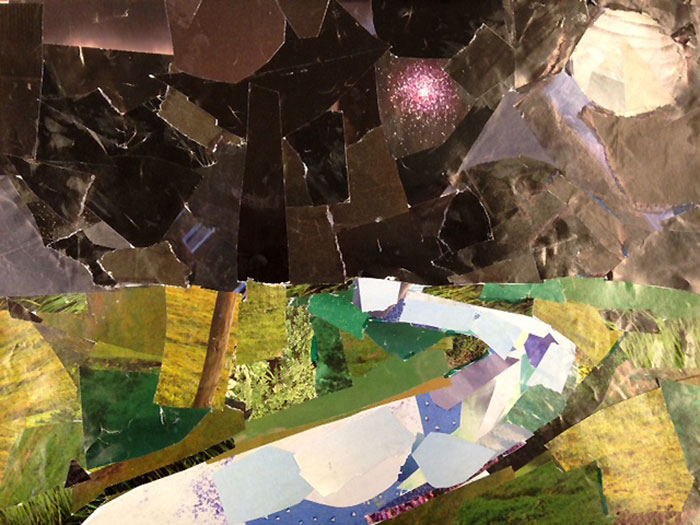 Some pieces, like the one above, used a lot of variation in the shapes cut from the paper.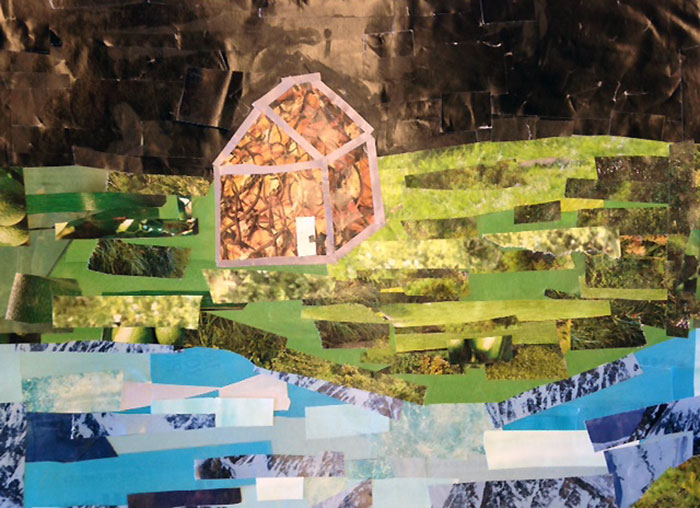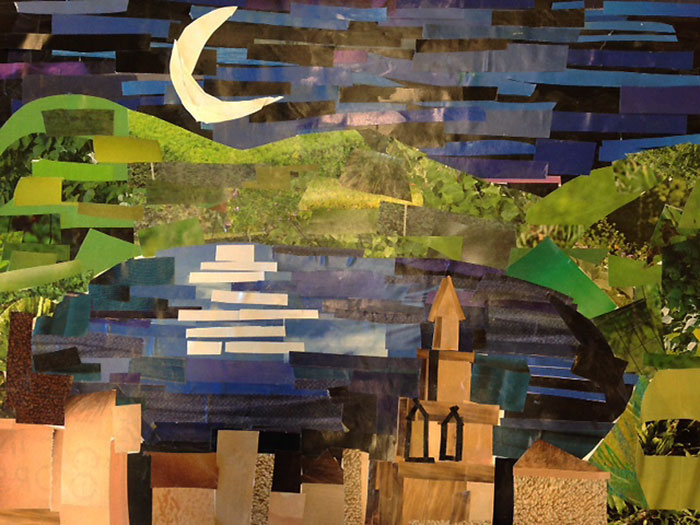 While other student artwork, like the two pieces above, had more rectangular magazine strips.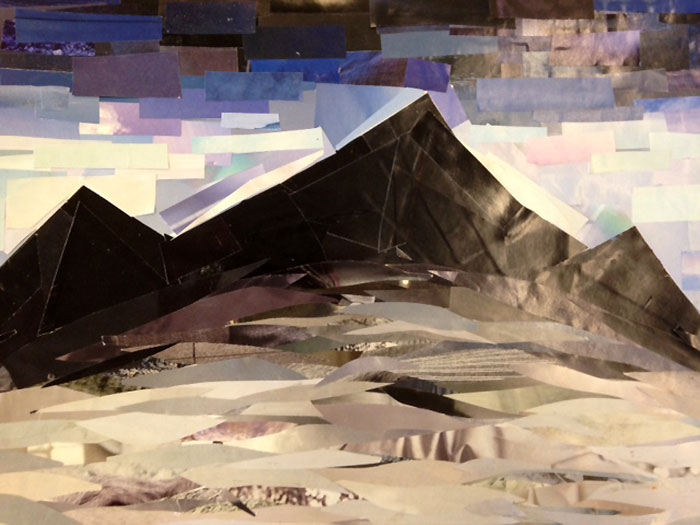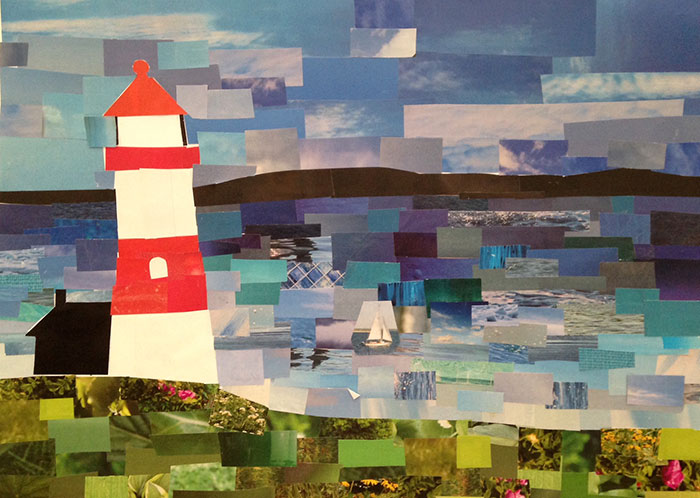 It was absolutely wonderful seeing images of what the students made. I hope these young artists continue to make art.