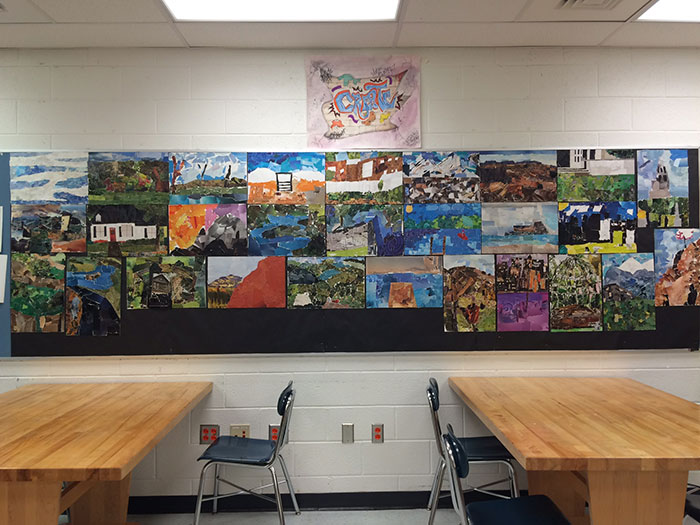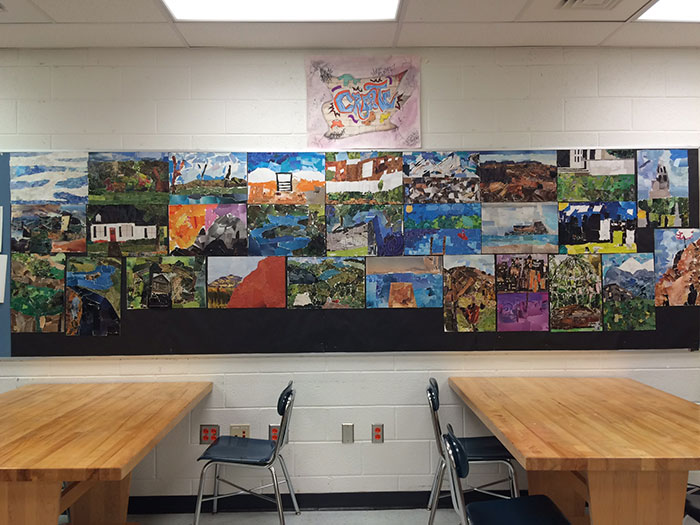 The other day I received images of student collage work from a teacher, Andrea, who teaches at a high school in Frederick, Maryland.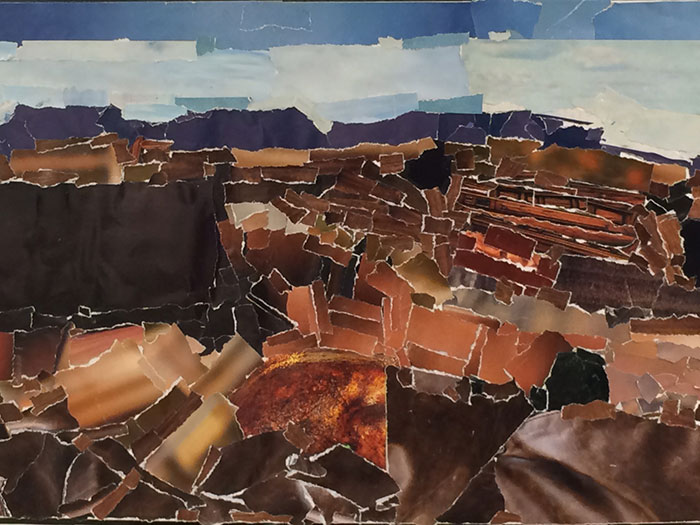 Andrea's students learned about my work and then created their own landscape/cityscape collages while using my "painting with paper" technique.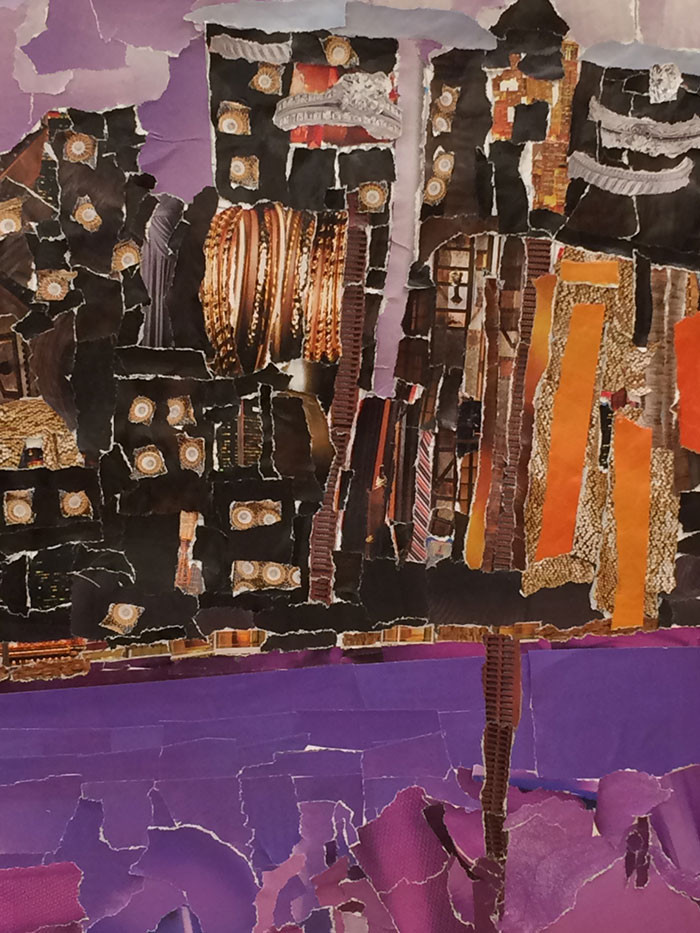 As always, I really enjoyed seeing what the students came up with on their own – and how they mixed textures with solid colors.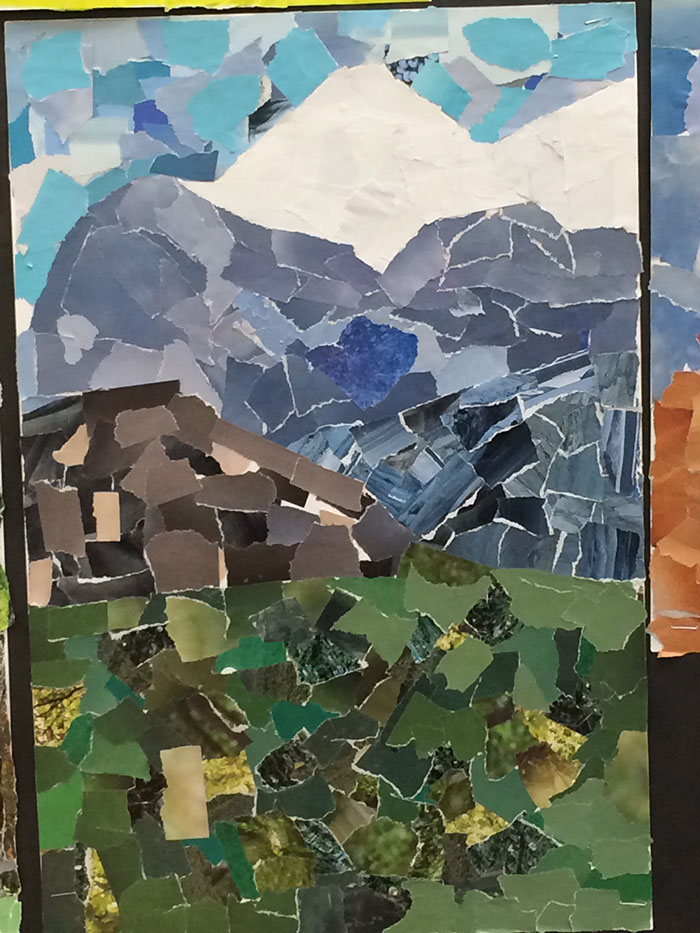 This is still one of my favorite parts of being an artist – being able to inspire others to make art. I hope the students enjoyed tackling collage, and it was truly wonderful seeing their creations.