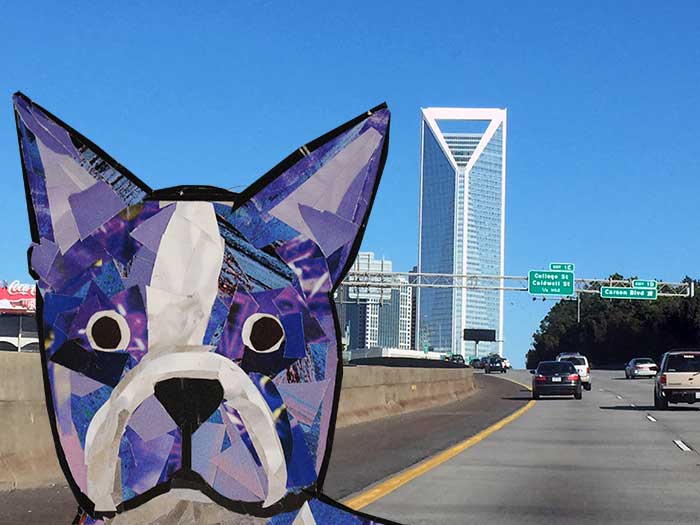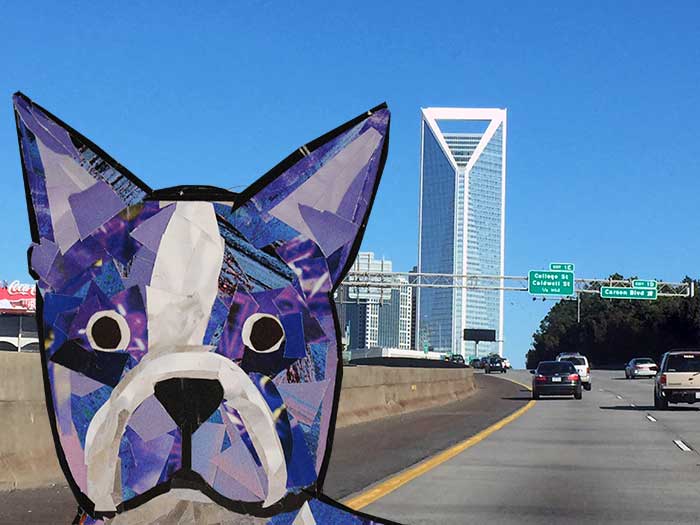 Bosty decided to escape the cold, spring weather in DC and head off to Charlotte, North Carolina.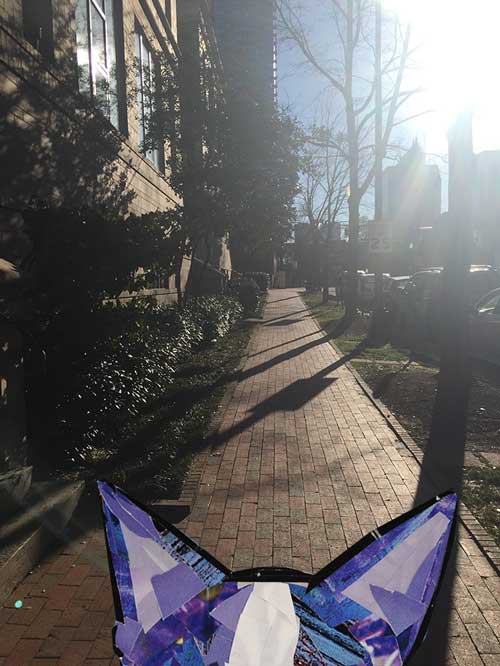 He caught some rays of sunshine while strolling around the city.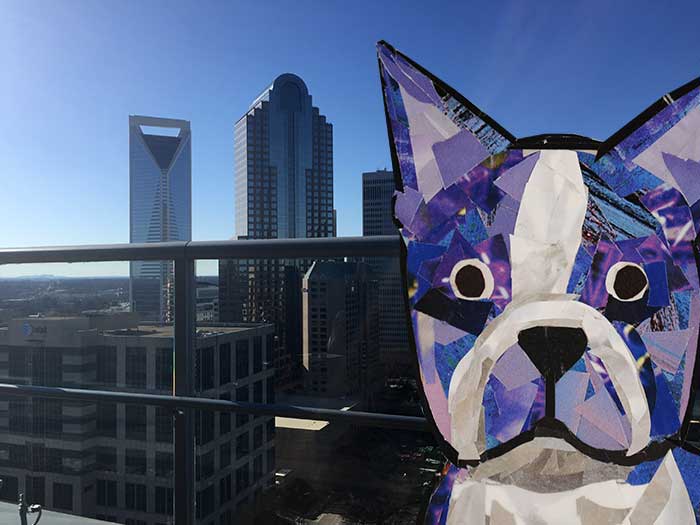 And really enjoyed taking a moment to take in that skyline.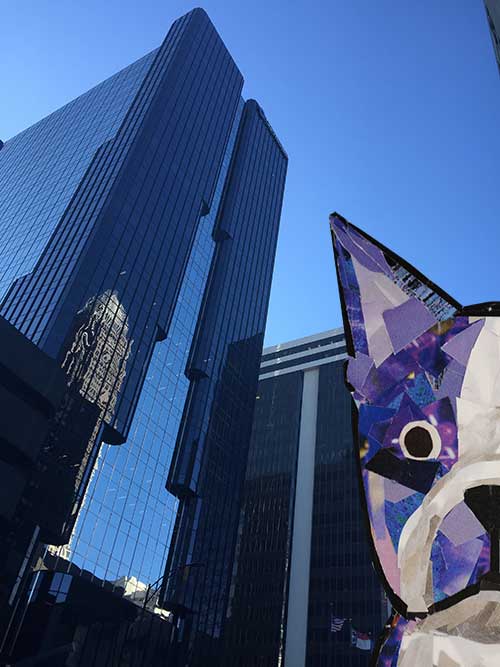 He liked looking at the architecture and buildings from afar so much that he insisted we get up-close to a few of them.
Before heading back to the cold city up north, he had a chance to play with Maddie the French Bulldog. Or was he just keeping an eye on her?
Anyway, after the trip Bosty insisted we should visit more warmer places. So maybe we'll do just that relatively soon…