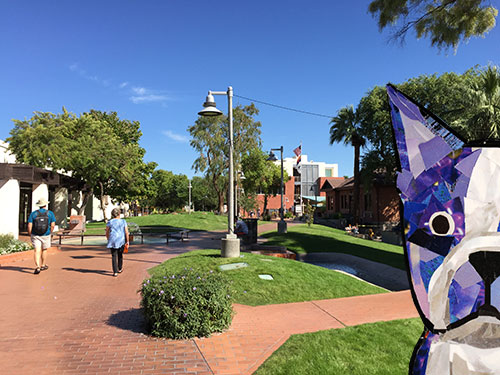 Bosty has been spending a lot of time in Arizona these days. He figures D.C. weather gets too cold this time of year, so it's nice to take a trip to a warmer climate.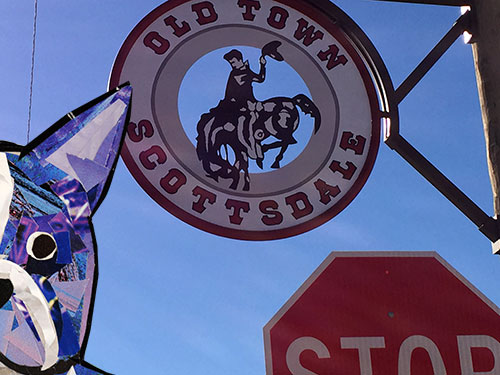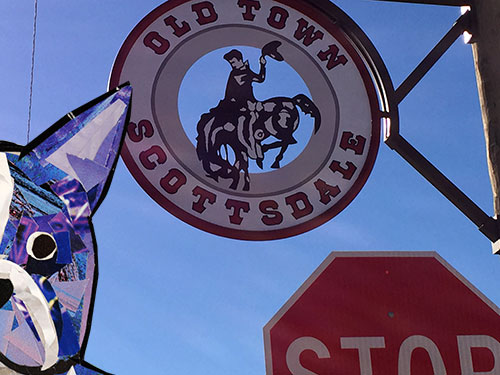 We wound up in Phoenix, Arizona – and since Phoenix is so close to Scottsdale, we made sure to stop by Old Town Scottsdale.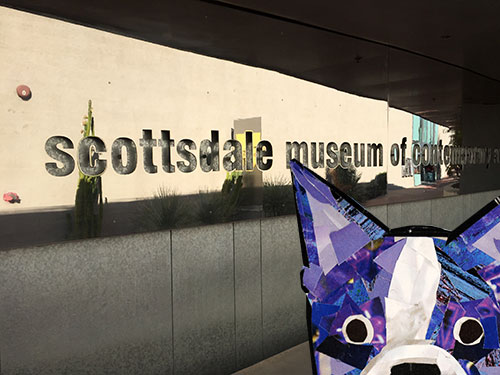 When we walked by the Scottsdale Museum of Contemporary Art, Bosty insisted we go inside. "You are an artist…you should look at some art!"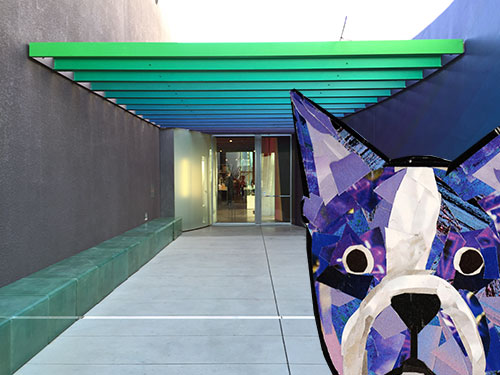 He was really excited about James Turrell's Knight Rise public art exhibit. "Look at those colors!"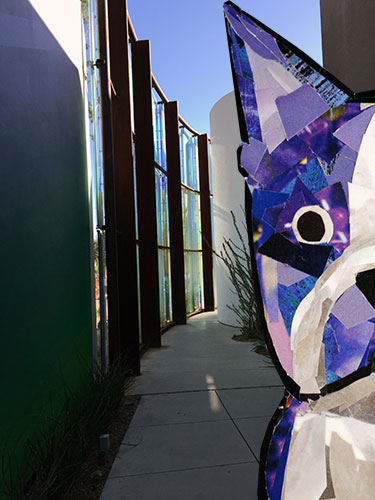 The exhibit had a beautiful walkway. Bosty just had to get his picture taken all around the art display….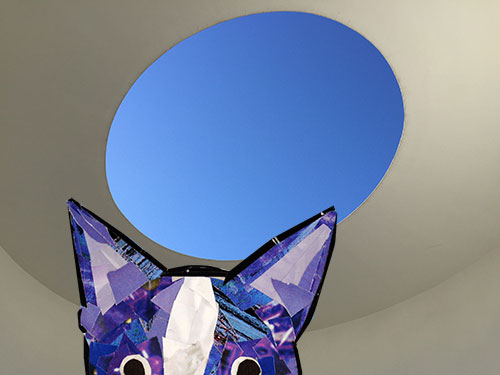 Including a room that had an oval cut out in the ceiling so you could gaze at that inredibly blue Arizona sky.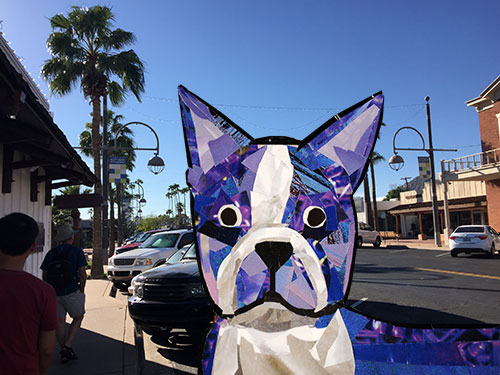 After spending plenty of time staring at art, we were off on another walk around town. I wonder where we'll end up next?