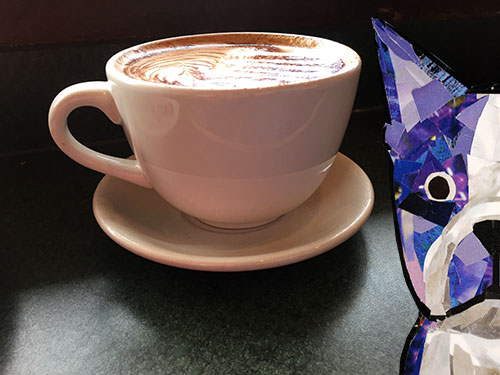 Bosty decided to start the day off in Flagstaff, Arizona by getting a cup of mocha from Macy's European Coffeehouse.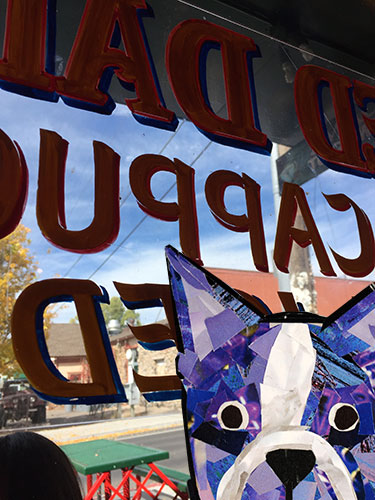 He liked people watching out the window while sipping his coffee.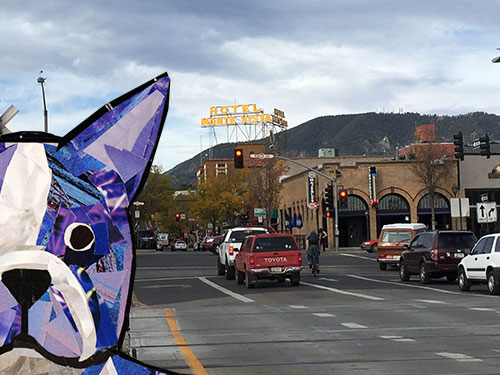 Next we did some wandering around the area, and did a little window shopping.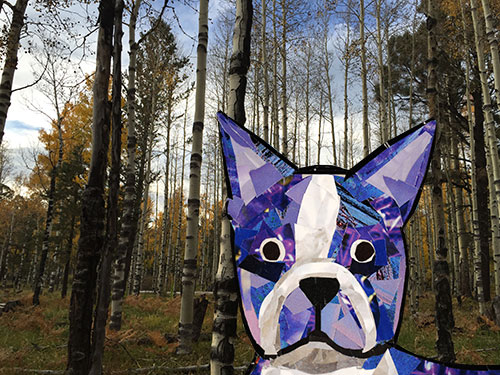 Bosty was anxious to see more of Mother Nature, so we hiked a few trails to take a look at the aspens.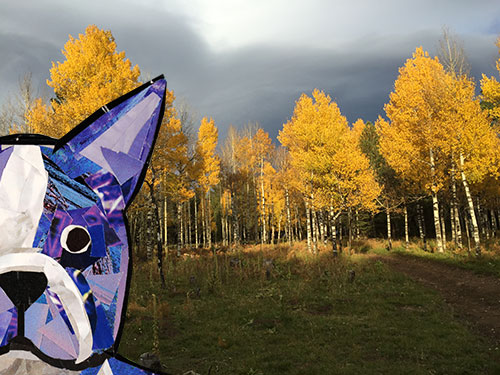 The aspens sure looked beautiful all dressed up in yellow.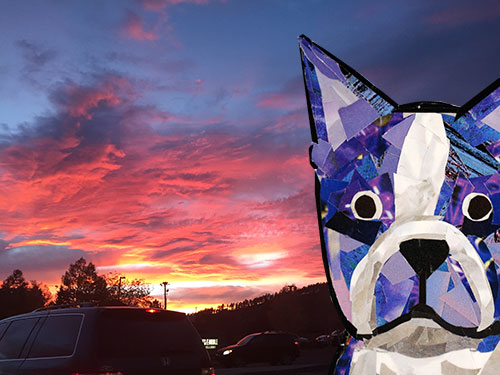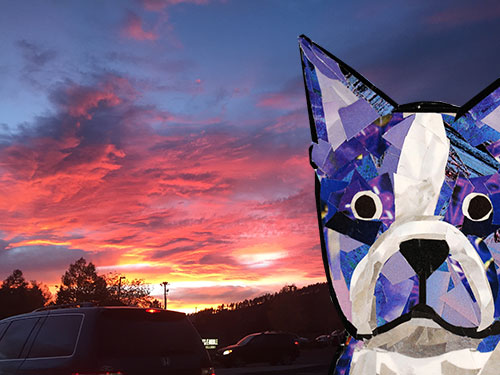 Before long, it was getting late and the sun began to set. Bosty liked staring at the Arizona sunset – so colorful!
It was another day full of activity. Bosty isn't ready to leave the area just yet – he has some ideas of other cities to visit out west.