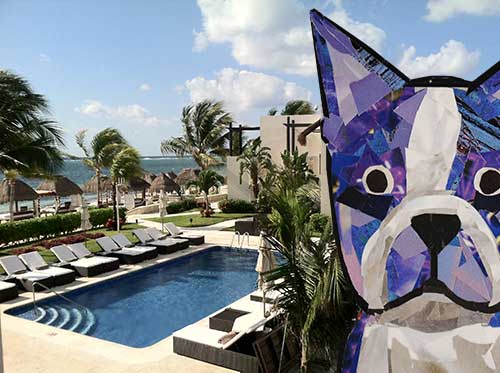 Bosty was getting tired of the daily grind in DC, so he decided to spend a long weekend in Riviera Maya, Mexico. Enjoying the sun on a beach resort? Don't mind if I do!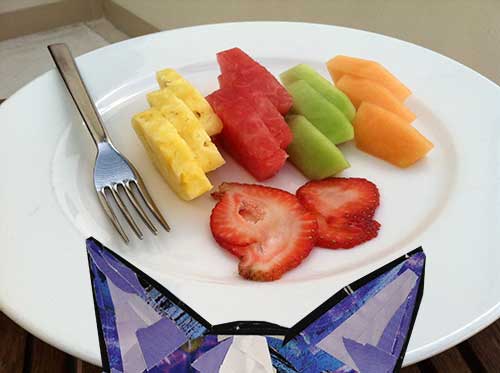 He liked taking advantage of room service on the resort. His favorite dish was pretty healthy – a fruit platter.
After snacking, Bosty would go for a quick walk along the beach. Sometimes he would sprawl out on one of the beach chairs and sun bathe.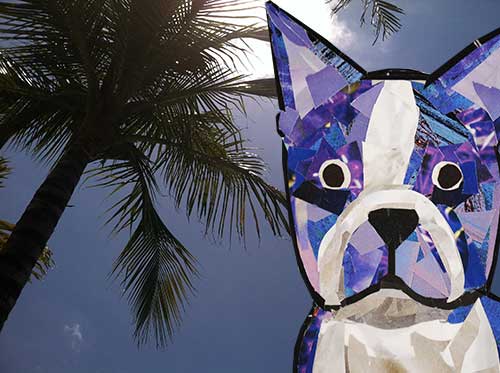 He loved all the palm trees and the beautiful landscape. We lucked out and had some great weather – so we could take advantage of admiring our surroundings.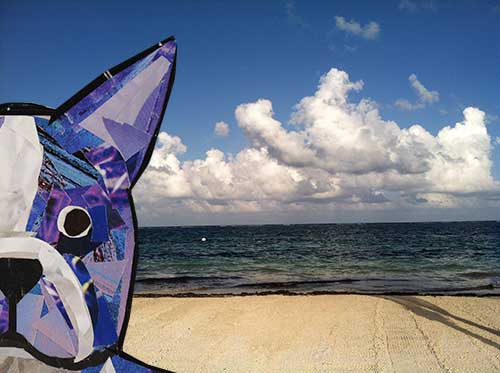 When Bosty wasn't in the mood for sun bathing or strolling down the beach, he did some cloud watching. What do those clouds in the distance look like to you, Bosty?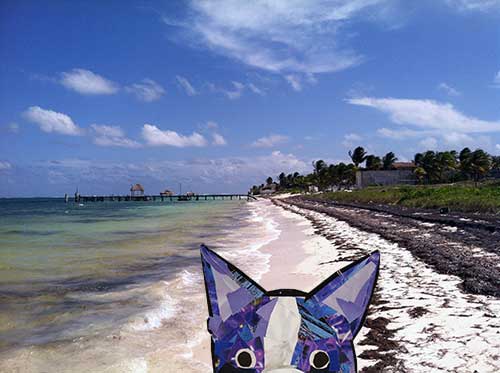 After our stay, he was disappointed about leaving paradise. But don't worry Bosty, we'll have another great adventure sometime soon.