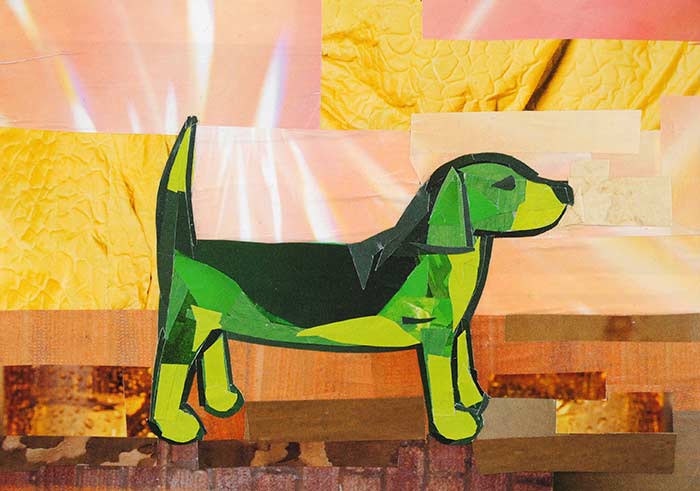 "Green Beagle." Collage on paper. 5″x7″
Order a print
Here's my latest animal collage. Recently I've been busy with a number of art-related and nonart-related things. I've decided that I'll focus on making a series of smaller collages during this time. As a result, I'll be able to explore a number of different subjects since my smaller works of art don't take as long to complete as my larger pieces.
Anyway, I hope everyone is having a wonderful December. Can't believe that it will be 2014 in a matter of days.