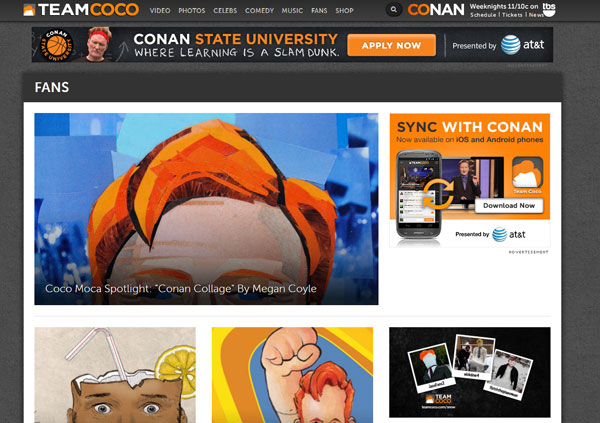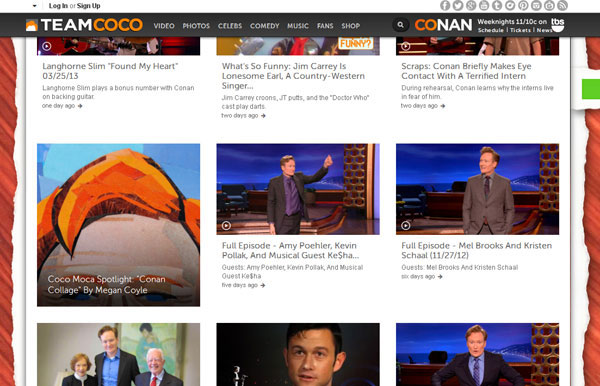 Last week I found out that one of my collages was featured on Conan O'Brien's official website and all of his social media sites. Apparently it was featured on the homepage of his website too, but I didn't get around to realizing it until a couple days after it was posted.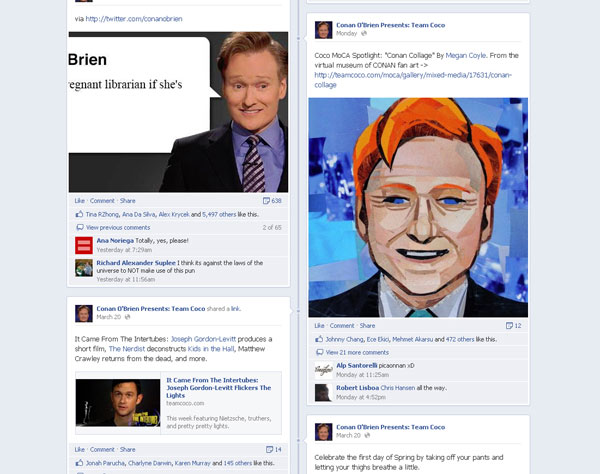 It's always great when your work gets a bit of attention – and it's even better when a celebrity shares your work. Anyway, it was amusing reading over comments by people who liked and disliked the piece.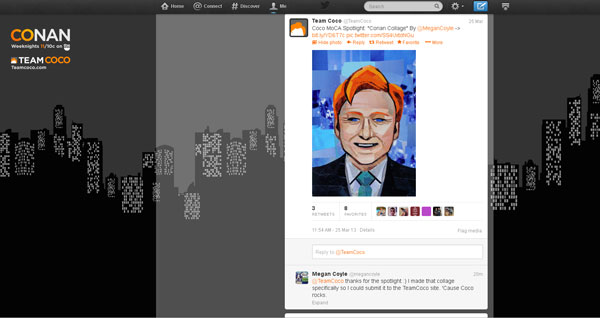 The collage itself was completed over a year ago. I made it specifically for Conan's website when I realized there was a Coco Moca section where they posted artwork of Conan. So it was my first attempt at trying to create him in collage form.
The feature definitely made my week.