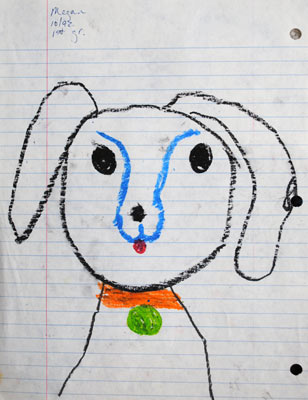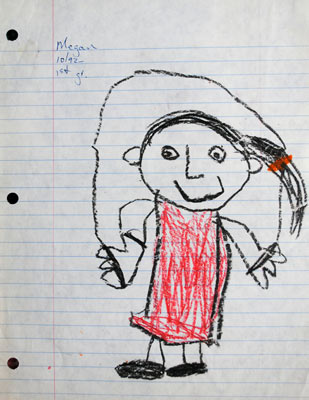 The other day I stopped by my parents' house to go through some of my old things. This included a stack of artwork that I created over the years. I got a kick out of several of my old drawings. Some were amusing and some were impressive, considering how old I was when I created them. It's no wonder I became an artist.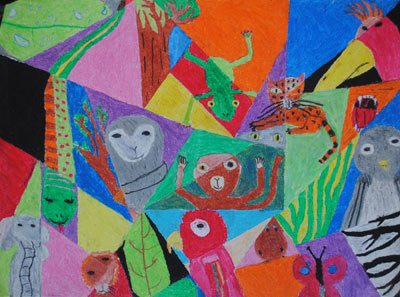 The piece above was done when I was about twelve (I think). It's interesting how I made an oil pastel drawing look a little bit like a collage of sorts.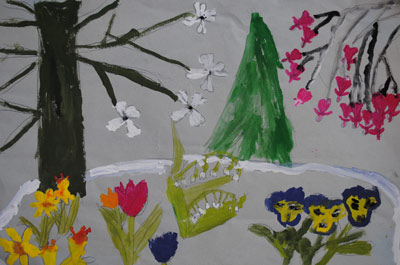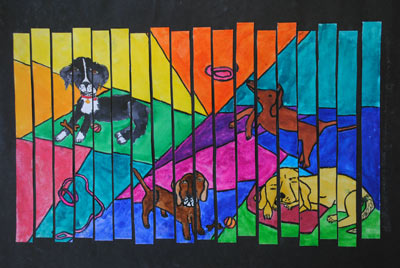 The watercolor above was done when I was in middle school. I made a watercolor where I outlined the dogs and shapes in the background with marker. Then I cut the pieces up into strips and glued them onto a piece of black construction paper.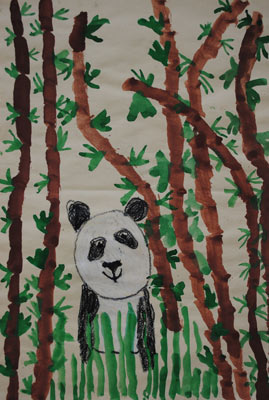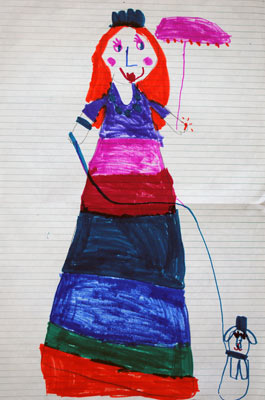 This drawing made me smile. Apparently when I was about six, I decided to make a series of drawings just like this one. The super tall lady wearing a long dress, holding a frilly umbrella, while walking her tiny dog on a leash was a reoccurring character in my drawings.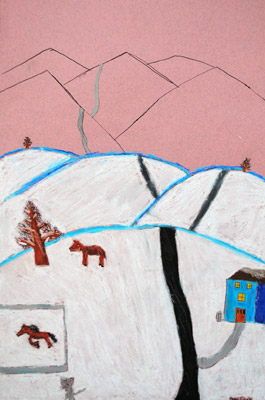 Above is one of the few mountainous landscapes I made as a child.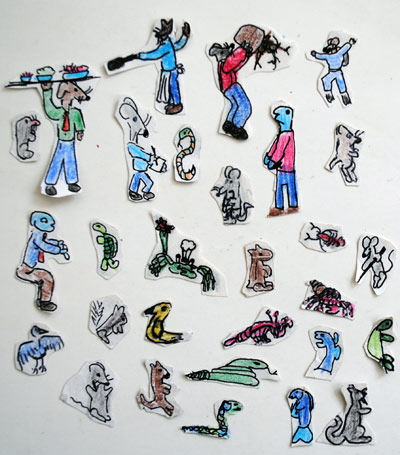 Every summer for a few years my family used to travel up to Maine. We would stay in a cottage by the ocean that didn't have a TV, which forced my older brother and me to find ways to entertain ourselves. I decided to start creating a little world of paper critters that I would cut out of paper. Then I created different settings for them so I could move them around to act out different stories. My brother caught on to the paper world I was creating and decided to turn it into a collaboration. Above and below are all the various creatures we drew.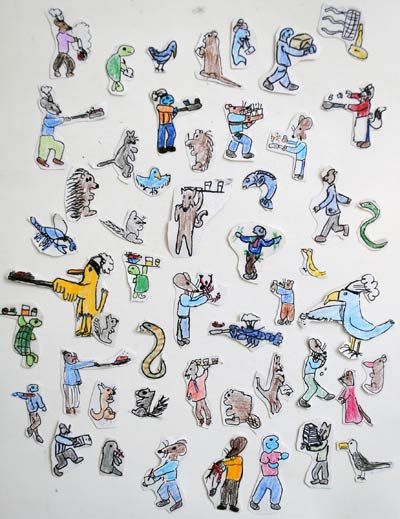 And below is an example of one of the settings we made. In this case it's a restaurant, where we could move the animal character cut-outs around. It was sort of like having an elaborate set of paper dolls.