A few months ago I received emails from several students who attend the British School in Caracas, Venezuela. The students were assigned to do a project on my work. This included writing a biography on my life, analyzing three of my collages, and then making three collages – one of which had to be a copy of one of my pieces, while the other two were their own creation that used my collage technique.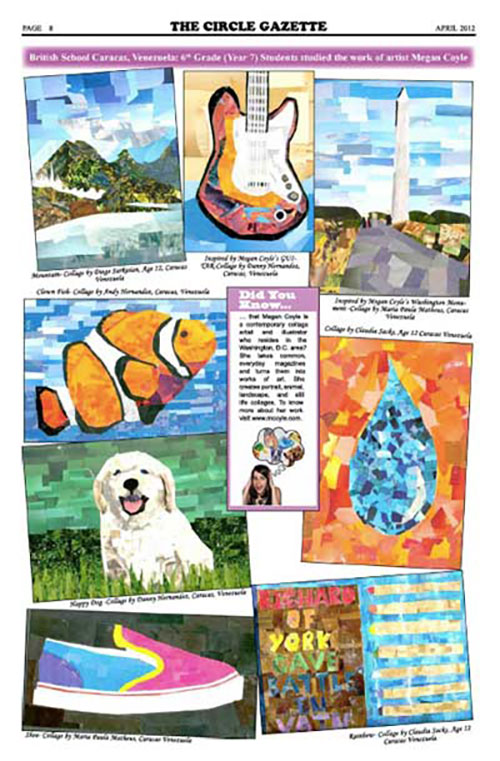 In April, several of the students' collages – that copied my work or were inspired by my technique – were published in The Circle Gazette. The Circle Gazette is a publication that prints stories and artwork by students from around the world. The collages appeared in the center-spread of their April issue, which is pictured above and below.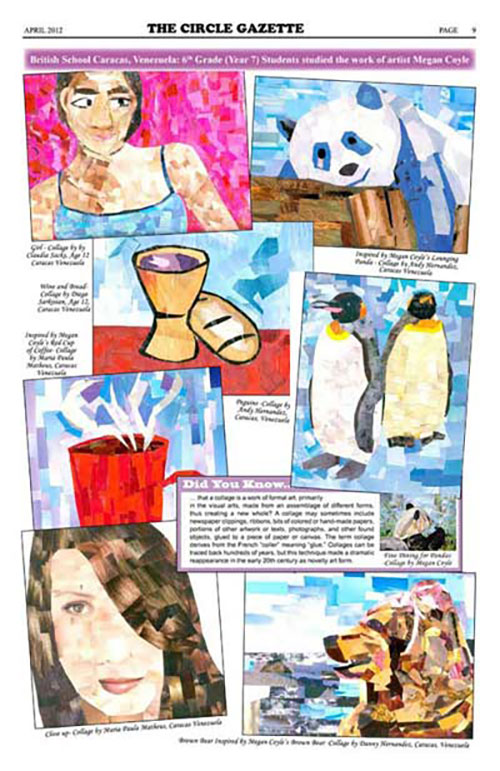 It was great getting to see what the students did after exchanging emails with several of them about the project.
Here are my original collages alongside the students' copies: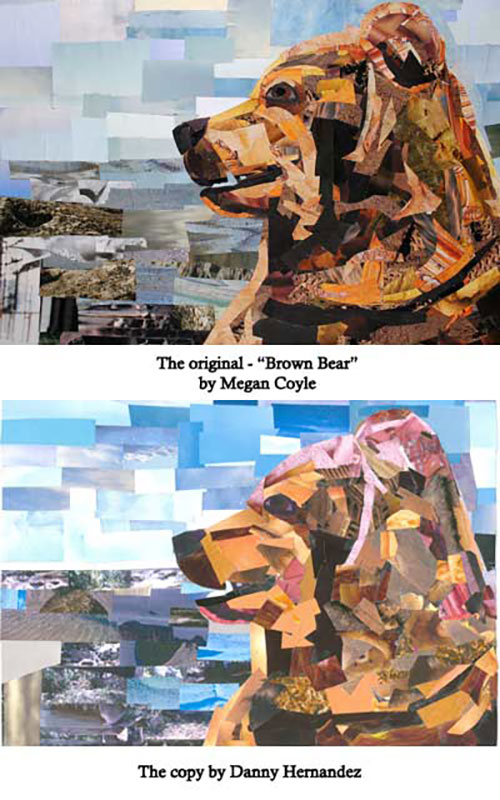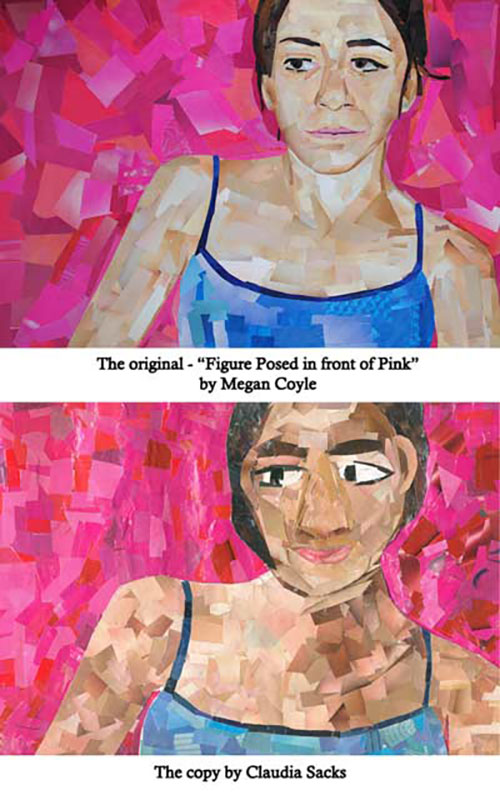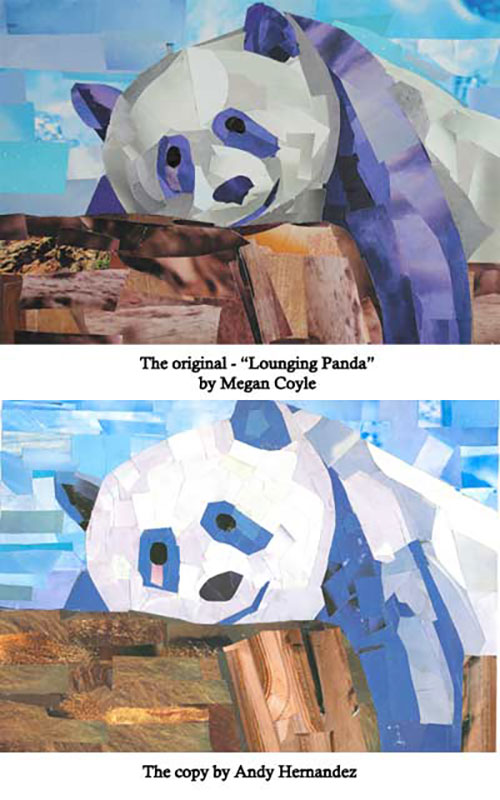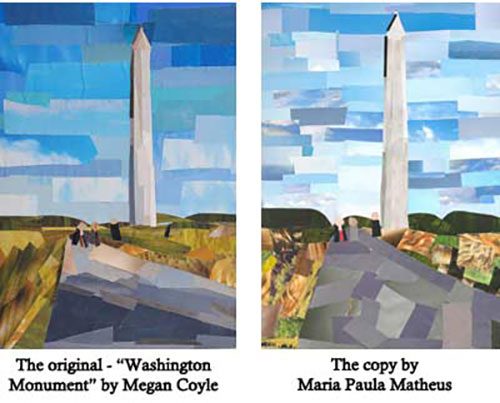 It was pretty impressive how close the students were able to get to the originals – especially with collage, which is such a hard medium to copy since you can never recreate the exact textures and fragments of photographs used. But I must say, they got pretty close!
All in all, it was fun getting to see their work. One of the things I enjoy most about being an artist is being able to inspire others. And it makes my day every time I hear from students and teachers that are using my collages in their classroom.