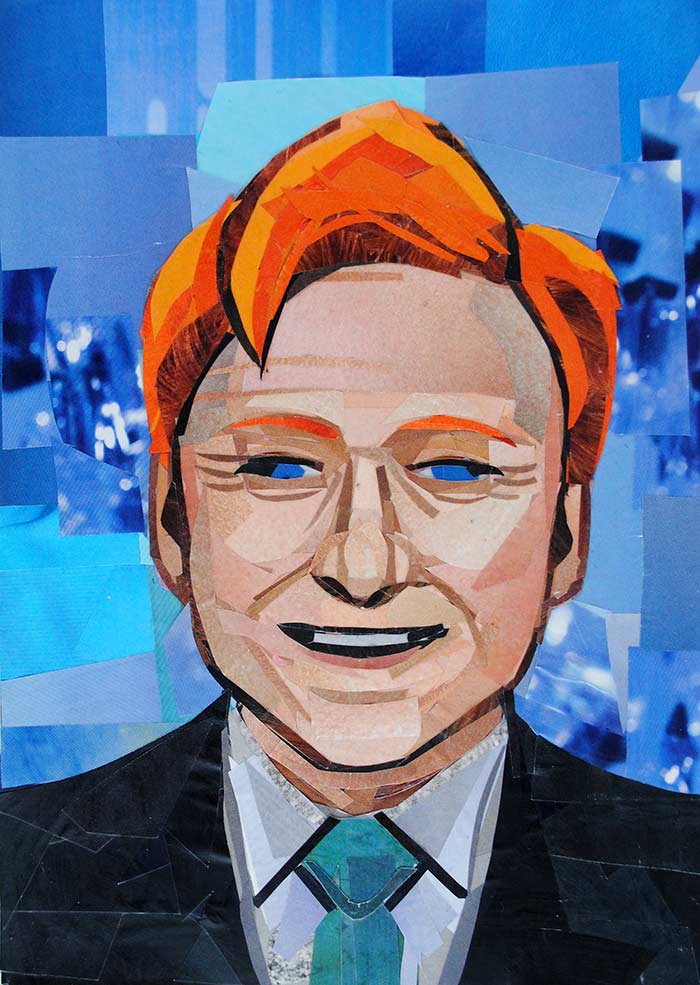 Today the Team Coco crew let me know that my artwork is now on Conan O'Brien's website. I put together this mini collage the other day as part of my effort to start up a series of famous faces. I'd like to sharpen my illustration skills with capturing the likeness of well-known figures.
And I thought I'd share my favorite Conan quote with you:"Nobody in life gets exactly what they thought they were going to get. But if you work really hard and you're kind, amazing things will happen."
— Conan O'Brien.Anyway, I'm off to start the weekend. Looks like I'll have a chance to put in a few hours of studio work too.