Below is a Q & A made up from FAQ's I've received via email or in-person:
How long have you been an artist?
I've been making art all my life, but I started taking it more seriously about four years ago.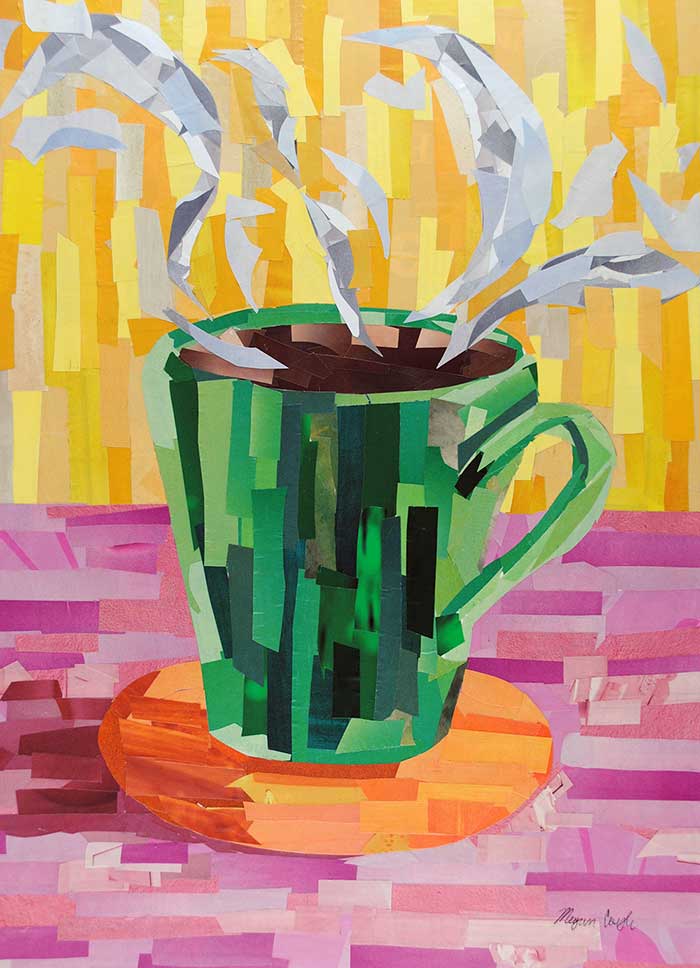 How did you get into art?
I took art classes as a kid at a nearby gallery—dabbling in pottery, sculpture, cartooning, painting—the works. During the summer, I'd create my own paper dolls and illustrate stories. And I always had an art class at school every year. I considered these classes a nice getaway, a way to relax and unwind.
Drawing by Megan Coyle at age six.
How do you get inspiration for your artwork?
I find inspiration from common, everyday things—the bright colors of a farmer's market, someone making a funny face, animals lounging at the zoo. The world around us is filled with so much color and excitement.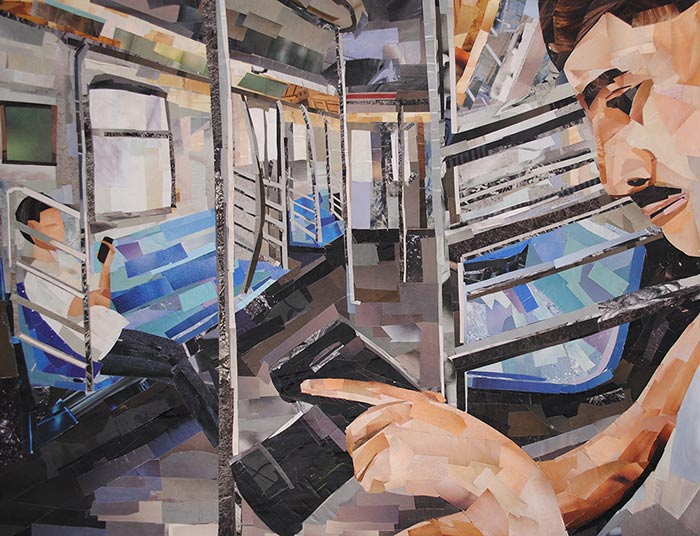 How did you get started with collage?
For several years here and there, I'm sure I made collages the way most people did as a child—by collaging words and photographs to create a jumbled mix of recognizable objects. In high school, I explored a variety of media, including collage, and over the years, my technique evolved. During my senior year of high school, I started making collages the way I currently do—cutting out shapes of color and texture from magazine pages to construct figures. However, I focused more on playing with color and I'd draw over my collages with oil pastel.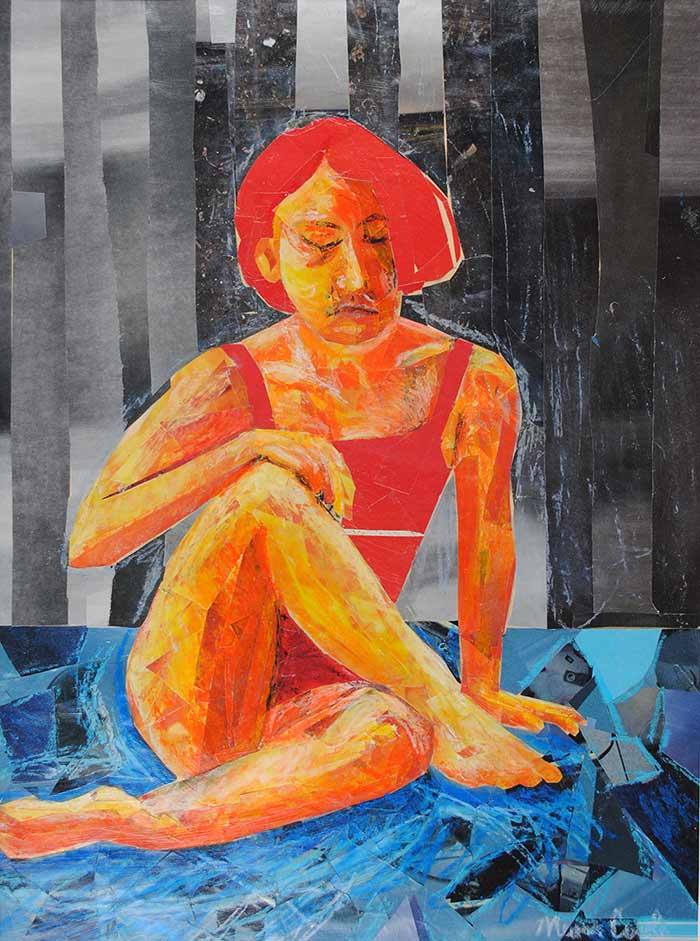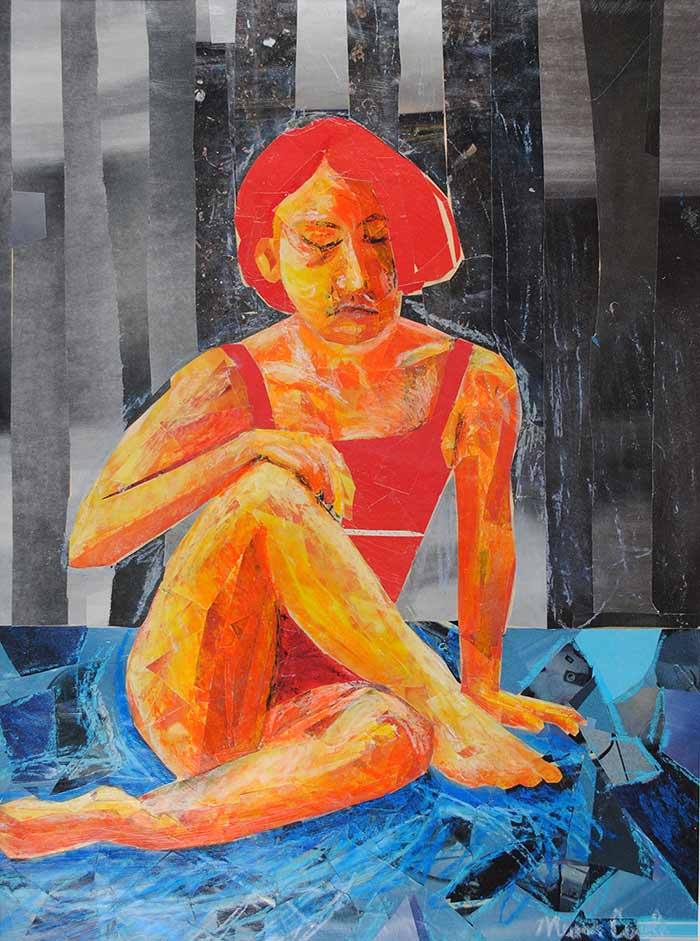 How many hours a day do you create?
I typically work on artwork a couple of hours a day every day. I aim for longer than this, but the time I set aside for art fluctuates depending on how much time I need to devote to my web and graphic design work.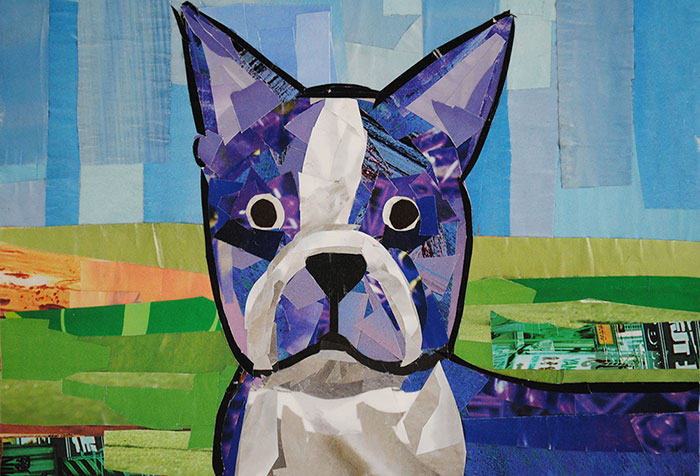 How do you recharge your creativity?
When I need to recharge, I usually take a break from work in general. Getting away on a short vacation can help me recharge my batteries. Taking a simple trip to a museum or wandering around town to take pictures can do wonders to my creativity.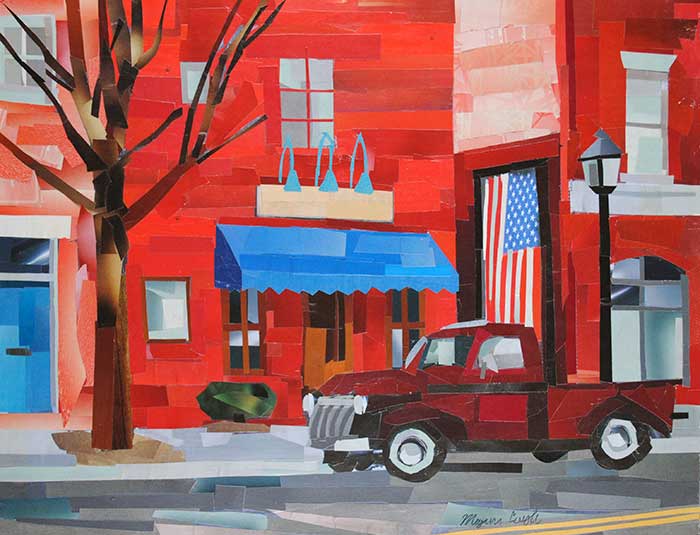 What was your first job?
For my first job out of college, I worked at a local art museum as a security guard (believe it or not). The museum only hired art majors or historians for the position, which is pretty odd because I don't consider artists to be very intimidating people. And I think the general public agreed with this. The hours were long and grueling, and I ended up quitting after a few months because it wasn't challenging enough. That and I'd rather make art than bark at people to get away from it.
Where do you see yourself in 10 years?
Working away on collages while putting on a solo show about once a year. I also see myself working more with animating my collages. And I hope to crank out a couple of children's books by then.
I'll definitely live and breathe art no matter what I'm doing.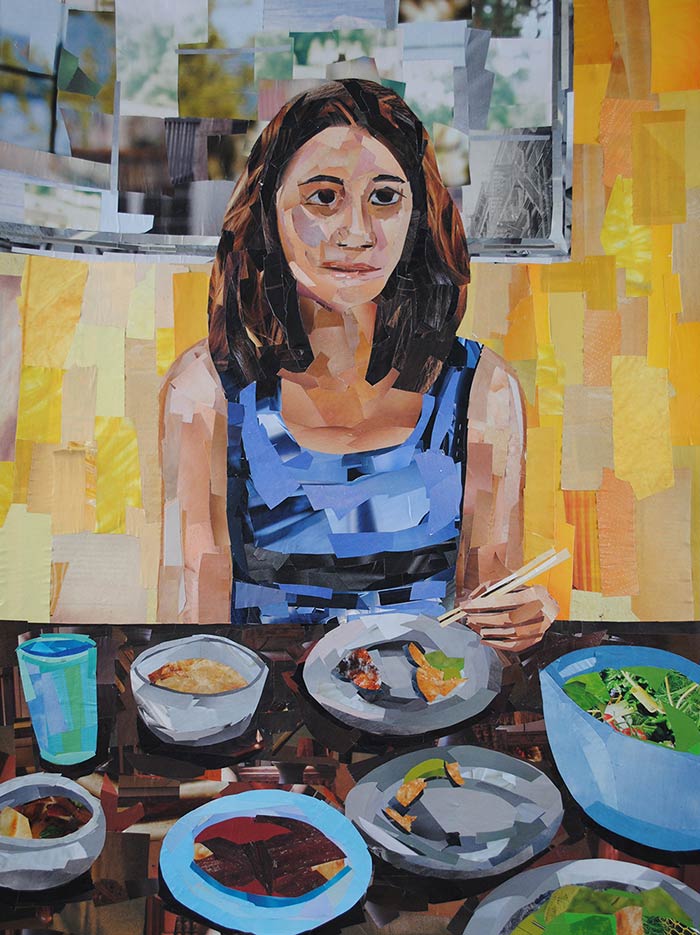 What has been your most exciting moment as an artist?
Getting accepted for my first solo exhibition was incredibly exciting. I'm also ecstatic every time I hear from teachers who have used my artwork as examples in their lesson plans. It's just really rewarding knowing that your art is being used to teach and inspire.
What do you wish you could do?
Help others realize how great art is. One of my life-long goals is to make people think of art the way they think of rock n' roll.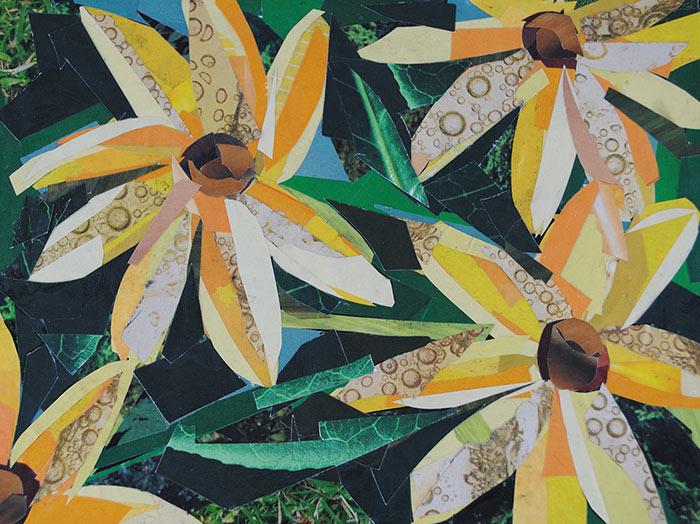 What other interests do you have outside of visual art?
I'm a junkie for every art form out there. There's nothing I love more than seeing a great concert, reading a good book, or watching a movie that makes me think more about the world around me.
What gives you hope in the world?
Whenever I'm blessed with the kindness of a fellow artist or art enthusiast—nothing else makes me believe that art is bound for bigger and better things.