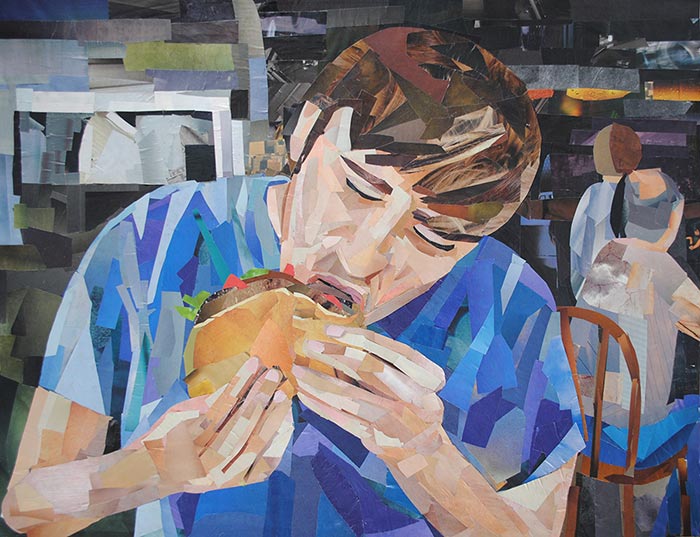 April 2nd – 30th, 2010
Arlington Central Library; Arlington, Virginia
Map and Gallery Info
Two of Megan's latest works, "Chow Time" and "The New York Diner," were on display in Arlington Central Library's "The Art of Food" exhibition. Both pieces will appear in two of her upcoming solo exhibitions.
"The Art of Food" was a juried exhibition that featured art that used food as a theme or aspect of the artwork, and explored the ideas of "you are what you eat," what we eat, where/how we eat, who/what eats, the nature of food, where it comes from, how it sustains us/the land, and so on and so forth. Artists were encouraged to use recycled material in the creation of their artwork.
The show was held in conjunction with the Library's annual Arlington Reads program. The book chosen for Arlington Reads 2010 was The Memory of Old Jack by Wendall Berry. Berry's book is about the musings of an elderly farmer on the "truth and integrity of the land." "The Art of Food" exhibition was inspired by the book and explored different ideas and views on food consumption.