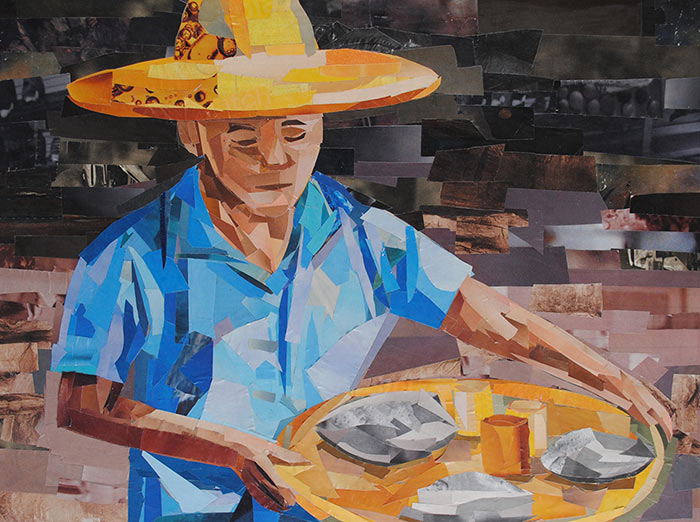 March 1st – 31st, 2010
Arlington Central East Gallery; Arlington, Virginia
Map and Gallery Info
"Collaging the Figure" is one of Megan's first solo exhibitions that occured during the entire month of March. The show featured figurative collages that she has done within the past several years. With older works of art such as "Orange Girl" and "Girl with Glasses" (which was exhibited at the Smithsonian's Ripley Center), Megan's exhibition gave viewers a look at what her collage work looked like when she was just getting started with the medium.
Pieces like "Bren," "Man at the Market," "Figure in Front of the Window," "The Artist from a Distance," "Figure Seated by the Counter," and "Smile," consist of compositions that Megan has worked on within the past couple of years. This exhibition served as a reflection on her previous work, as Megan gets ready for her two upcoming figurative solo exhibitions that will feature a large body of work that moves in a different direction.