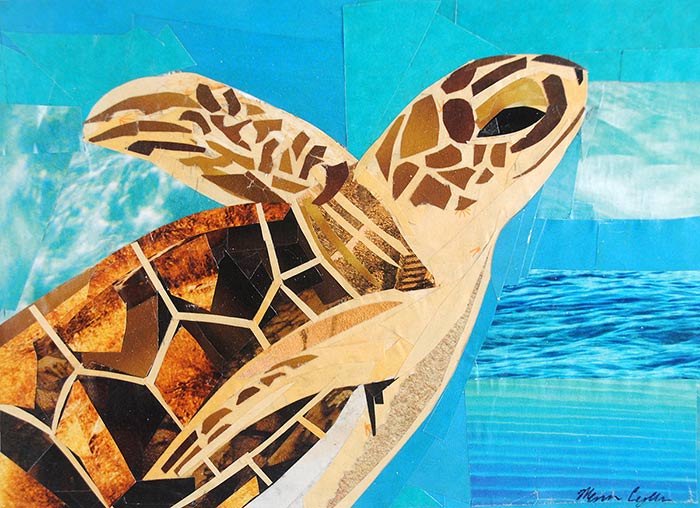 When I was growing up, sea turtles were one of my favorite animals. I've only made one other sea turtle collage before, so I figured I'd give it another try while filming my process for another time lapse video. I like how quarantine has gotten me in the habit of recording my process. I'm not always really excited with the finished product, but I was pleasantly surprised with this piece.
The title for this piece was inspired by how I feel like underwater creatures almost look like they're flying. The ocean is such a magical and strange place.
Since I took several months off from making art last year, I've felt a little rusty. And by working on a time lapse video every week, it's helped me get back into the groove of making artwork.