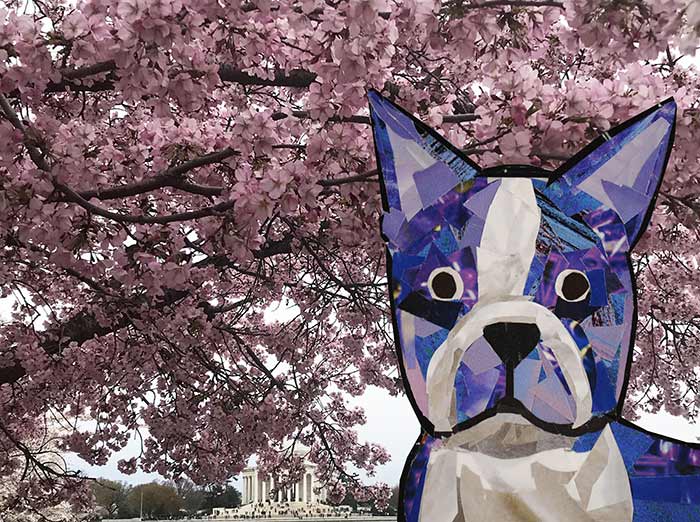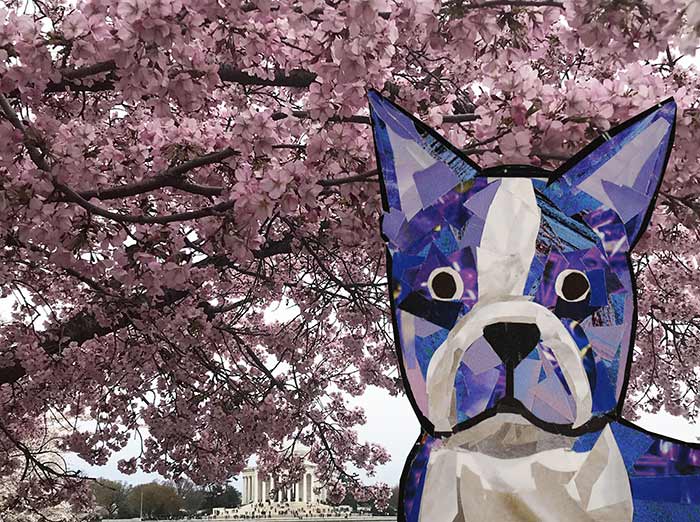 Earlier this month, Bosty had a chance to check out the cherry blossoms in Washington, DC during their peak bloom.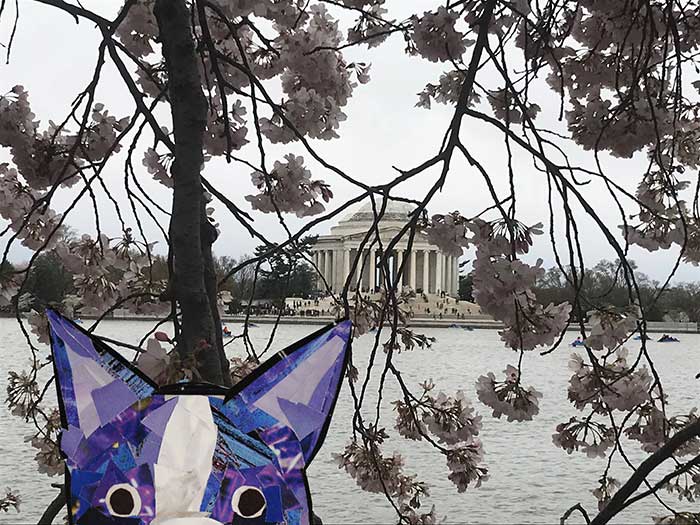 It was a dreary and cold day, but Bosty still had fun checking out the views of the Jefferson Memorial by the Tidal Basin.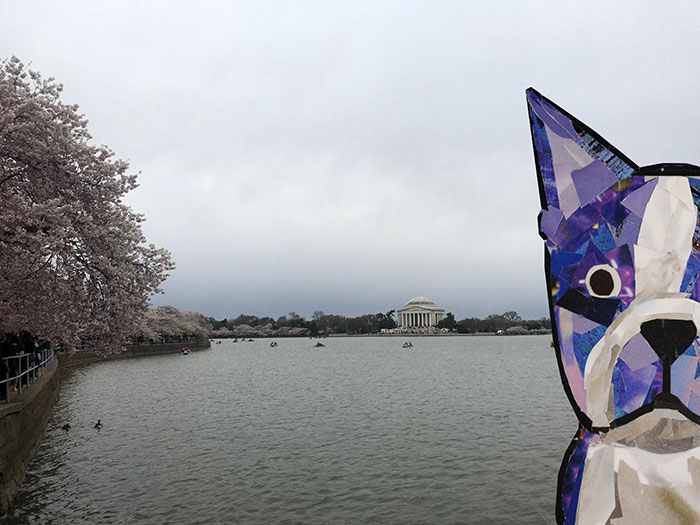 He liked taking a few pictures in different angles before exploring other areas where the cherry blossoms were blooming.
He especially liked the trees by the Washington Monument, and how a few of them had kites caught in their branches from the Blossom Kite Festival.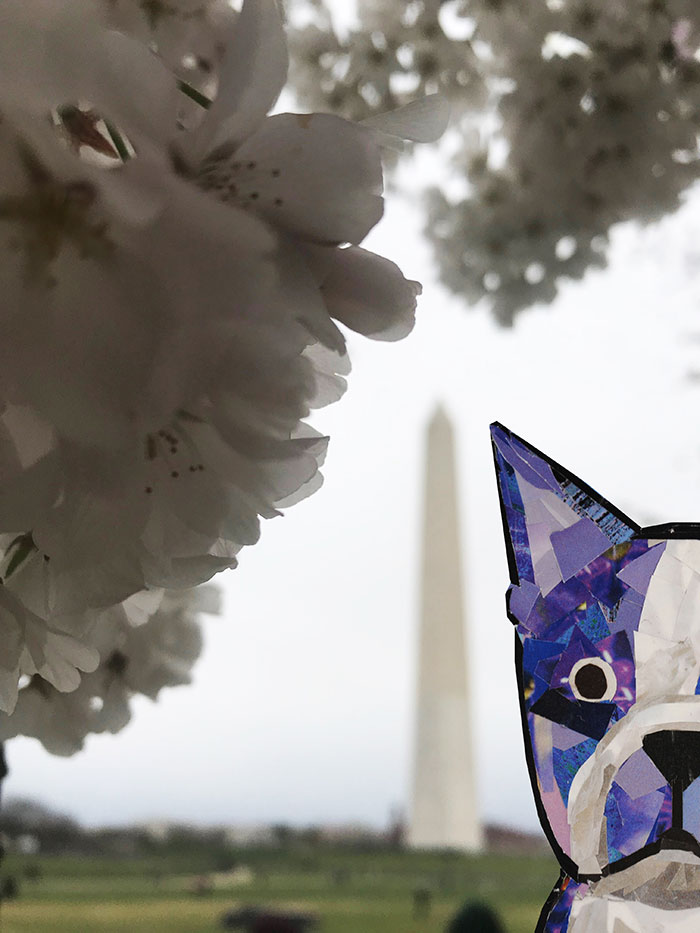 Although it had been a chilly day, he thoroughly enjoyed getting to see those beautiful flowers while they were still in bloom.