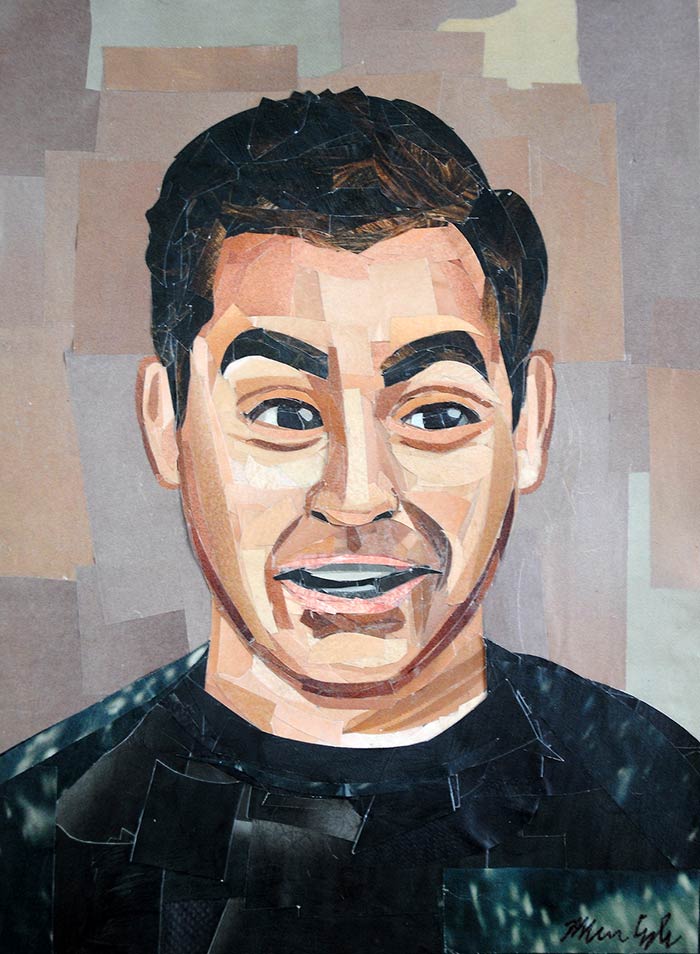 Life has been hectic lately – I've shifted my focus on some of my other interests, so I haven't been as active with my art-making. I picked up running recently, and have spent a great deal of time training for upcoming races.
However, I'm still planning to at least make one new collage per month this year. I completed this piece just the other night. It's inspired by the show Schitt's Creek, and I'm hoping to do more portraits of other characters soon. I started off with a portrait of David since he's one of my favorite's on the show. This portrait was definitely a bit of a struggle, and if you were to see it in-person, you'd notice that some sections have been built up with more layers than others. That's a common occurrence when I'm struggling with a particular subject matter.
The tricky thing about making a portrait of a well known figure, is that it's very easy to screw up the details and have the portrait not actually look like the person it's supposed to be. I'm hoping that by picking up portraiture again, this process can only get easier over time.